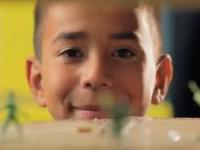 "Welcome ladies and gentlemen to 'Caine's Arcade'. Without any shadow of a doubt, the most amazing, most ingenious, most creative arcade that ever was." This is probably how a real arcade speaker would greet people. Elongating the vowels he'd say: "Bringing you the show tonight are a nine years old with the entrepreneurial skills of Alan Sugar, an L.A. advertiser with a golden heart and the unlimited power of social media". And he'd conclude by saying: "Be amazed by the feel-good sensation of the year. We dare you to watch it without a tear". Some crazy jingle would start playing and the story would begin.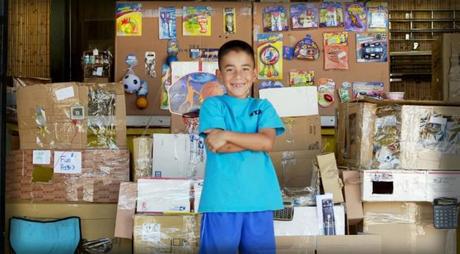 In his dad's East L.A. used-auto-parts shop, equipped with imagination, craftsmanship, cardboard boxes, strings, duct tape and three little plastic army men, nine years old Caine Monroy built a real arcade made of claw machines, tickets dispensers and basketball and football games. He devised a gaming experience that would have turned green with envy any Las Vegas Casino owner and came up with a deal that would have put to shame the most seasoned trader (1$ for 2 turns, 2$ for a 'fun pass', i.e. 500 turns). He then provided the final masterstroke with a security system worthy of Scotland Yard.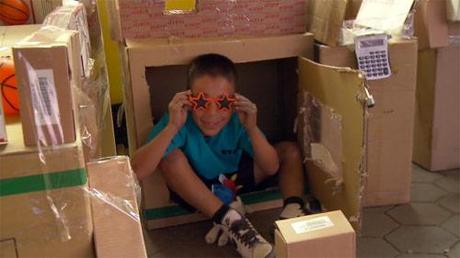 Little Caine had no customers until, one day, he caught the eye of Nirvan Mullick, a partner at an L.A. creative agency who had walked in to buy a door handle from the shop. What follows is Internet history. Moved by the efforts the pint-sized entrepreneur; Nirvan decides to document the whole story on tape. He enlists (with the help of social medias) a crowd of people to play at the arcade, ultimately turning the fortunes of our bewildered little hero.
Sounds incredible? Just watch it for yourself. One piece of advice though – have you tissues ready.