Caffe Nero is a European Coffee shop that's recently come to the Boston area, and it's unlike any I've ever tried in this city.
   Most of the coffee shops in the area have a more laid back, casual vibe. Not Caffe Nero - this place feels swanky! From the Jazz music playing when you walk in the door to the gorgeous chandeliers and cool antique coffee makers on display this is definitely the most upscale coffee shop I've ever been to.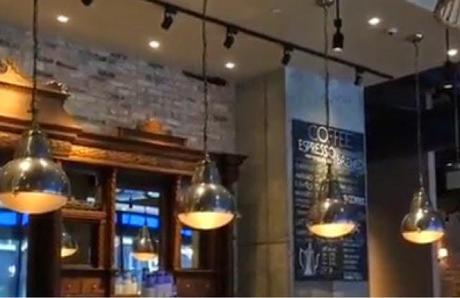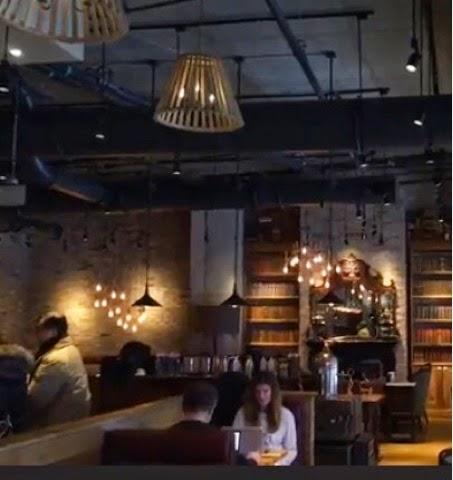 Caffe Nero is known not only for the coffee, but also the delicious pastries. I knew I had to try at least one during my visit, and there were plenty to choose from. I opted for a ham and cheese croissant grilled with the panini press. This was one of the best breakfasts I've had in a long time! I would come back just for this.
   My visit to Caffe Nero was in partnership with this new platform I've been working with called Tastemade. Tastemade is a video network where Tastemakers come together to discover and share their passion for great food and travel. Check out the site and my video on Caffe Nero here.