Cacharel Parfums Launches 'Yes I Am Fabulous'.  A collection of 3 fragrances, 3 scents, 3 colors that celebrates today's generation of empowered young women: diverse, outspoken and determined to get what they want and deserve, all the while happily obsessing over celebs or sharing the latest trends in make-up.
A true brand mission to empower young girls to express their identity, their independence, their uniqueness. Each of them can now choose her color to claim a facet of her personality: the power girl with Yes I Am (Red), the cool girl with Yes I Am (Pink), or the Unexpected one with the new Yes I Am Fabulous (Purple).
Yes I Am carries its hashtag #POWERISYOURS with pride.
The range echoes the challenges that drive these young women. Hyper-connected, independent, bold and unapologetic, they no longer see beauty as a diktat but as a confidence-booster. Their approach to femininity serves to meet their own desires, rather than those of others; they are breaking the code and bringing new messages of feminity: claiming women independency!
Are You Fabulous? Yes I Am
Hot on the heels of Yes I Am and Yes I Am Pink comes the fragrance's boldest, most outgoing iteration yet: Yes I Am Fabulous.
A statement of empowerment, for a young woman set on writing her own story, defining who she is and where she is going, and not taking no for an answer.
Yes I Am Fabulous is the fragrance for a generation discovering the extent of its ambition. With Yes I Am Fabulous, she unveils a facet of femininity that so far had not been covered by Cacharel: bolder, more sensual, more glamourous and unexpected. She lives in the here and now. She thrives on the thrills and sensations of every moment.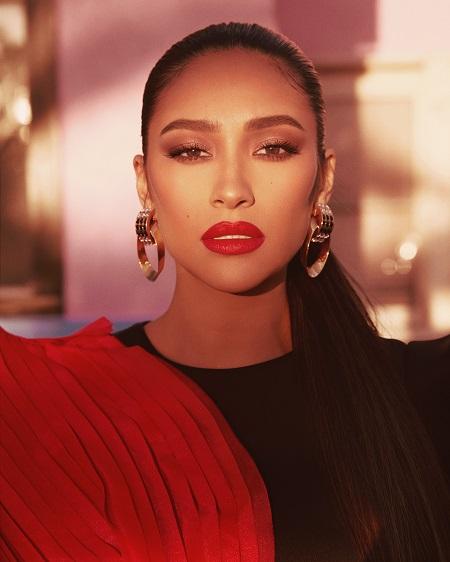 A Fragrance That Is As Outspoken As It Is Sensual
The 3 Yes I Am fragrances share a signature accord. The 'Spicy Cremoso' is a never-seen before combination of contrasting scents: a sensual creamy accord versus a powerful, spicy Cardamom.
While the original Yes I Am represents female power and independence and last year's Yes I Am Pink corresponds to a more playful character with a Floral Cremoso Accord, Yes I Am Fabulous embraces boldness and sensuality — it is furiously sexy.
The intense Fruity Cremoso accord accentuate Yes I Am Fabulous' message of outspoken femininity.
The above-mentioned Cardamom is enveloped in an audacious concoction of smooth Blackberry and tangy Rhubarb, and amplified with Pink Pepper. At the heart, a seductive blend of Jasmin Sambac and Ginger Flower is given an addictive boost by Purple Heliotrope. Finally, the sophisticated sensuality of a Santal and Vanilla accord finds a fitting contrast in a Fresh Hazelnut Milk accord.
Yes I Am's Lipstick-Inspired Packaging
Yes I Am's packaging mimicks the visual vocabulary of make-up: it is modeled after the lipstick, maybe the most powerful symbol of fully owned femininity. It is a bottle created for impact. A manifestation of empowerment.
The art deco-inspired bottle brings to mind super-sized lipsticks. The smoky glass is intricately quilted, the spray top engraved with the C of Cacharel, the collar gold-toned. Whereas dark glass is often associated with masculine strength, Yes I Am reappropriates it to express feminine power.
Cacharel Parfums Launches 'Yes I Am Fabulous'
Each of the three fragrances comes with its own signature colour: red for Yes I Am, pink for Yes I Am Pink, as for Yes I Am Fabulous — a captivating, glossy purple.