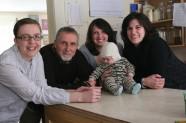 The Badger Family
Family is the fundamental word to describe the newly B Certified WS Badger co. From employees and suppliers to customers and community members, every person is a part of Badger's extended family. This focus on people forms the foundation of the way Badger does business. Where most companies look first to the market to determine the kinds of products they create, Badger looks at the needs of the people around them.
In 2004, Badger founder Bill Whyte read the list of ingredients in an employee's sunscreen. He was immediately concerned with the harmful chemicals it contained and mixed a balm with zinc oxide to provide a healthy alternative. When it became clear there wasn't a safe alternative to chemical sunscreen on the market, Badger expanded production. Today, the sunscreen is their number one selling product. This story represents the company well in that products start with a concern for the individual and grow from a desire to share with the community.
Badger spends a significant amount of time and energy researching their products. If a supplier doesn't know the original source of an ingredient, Badger won't use it. Almost all Badger ingredients are certified organic and packaging is made from recycled materials. Additionally, as regulations follow out-dated standards from the 1930's, Badgers does their own testing (not on animals of course), to ensure that products are safe and effective.*
With a clear focus on people and planet, B Corporation Certification seemed like an obvious next-step. B Certification is not Badger's first 3rd party certification but, according to Rebecca Hamilton, Director of Product Development, it is the most comprehensive. It measures every part of a company, from treatment of employees to the quality and sourcing of the product. Jentri Provenzano, Marketing Manager at Badger, likes that B Certification helps Badger take pride in programs, such as the organic lunches they provided employees, the 8 hours of paid volunteer time off, and the Babies at Work initiative, which allows new mothers to bring their infants into the workplace. These practices make Badger a unique and genuine family company. No surprise then that employees, like Provenzano, love working there.
Badger takes their B Certification to heart as they expand operations into their new green office building and grow as a company. As Provenzano remarked of their certification, "Here's a way to measure what we've done, see ways we can improve and be totally transparent about what we do." B Corp Certification will help build trust with consumers, just as their certified organic ingredients do. And with their new goal to be completely fair trade certified, Badger will continue to be a company all families can trust. Learn more and better know Badger.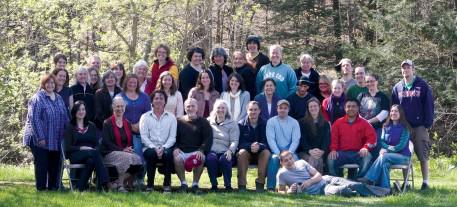 *Badger is a leader for the Safe Cosmetics Act, which would raise cosmetics standards to be more safe for consumers from the 1938 standards. To learn more about the act, read Rebecca Hamilton's article on why the act makes sense for small businesses. Also check out Good Magazine's latest update.