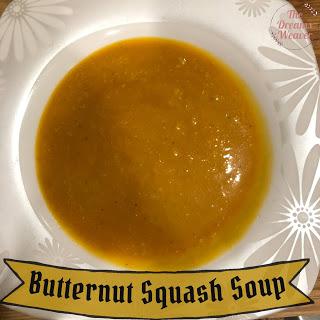 What you will need: 
One 2 lb butternut squash, peeled and cut into cubes 
1 large apple, peeled, cored and cut up 
1 medium yellow onion, cut into 4 wedges 
 2 tbsp olive oil 
 1 tsp salt 
 ½ tsp black pepper 
 1 garlic clove 
 1 tsp dried thyme 
4 cups low sodium vegetable or chicken broth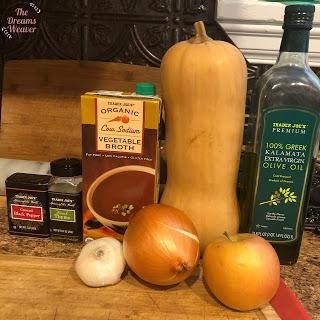 Directions: 
Preheat the oven to 400°F. Line a baking sheet with foil. 
Place the squash, apple, garlic and onion on the baking sheet. Drizzle with the olive oil, season with salt and pepper, and toss to combine. Roast in the oven until fork tender, about 40 to 45 minutes.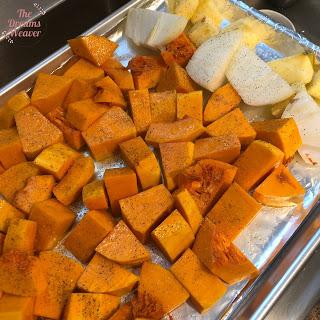 In a large pot, bring the chicken broth and spices to a low boil over high heat. Add the squash, apple, garlic and onion. Lower the heat to a simmer, with the lid cracked, and cook for about 20 minutes.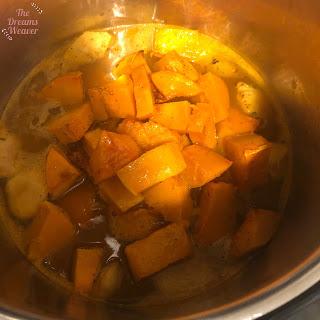 Remove from the heat. 
Use an immersion blender and blend until smooth and creamy. Season the soup with additional salt and pepper to taste.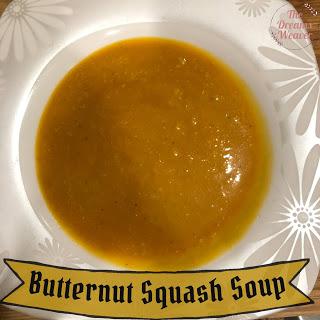 Enjoy!