Hopefully everyone had a great time looking at my Basilio pictures.  And for your entertainment (and my embarrassment) here is yet another one from my facebook page.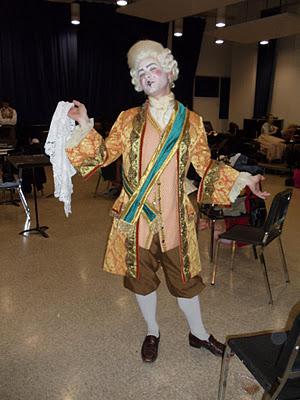 I had several muses for the role, including a friendly drag queen and Jack Sparrow.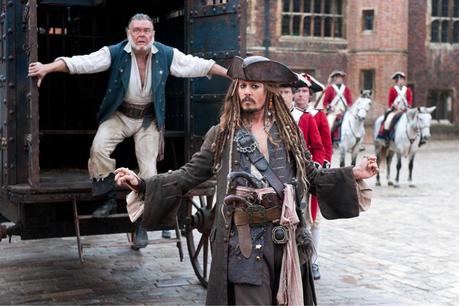 Hopefully, I will now be able to retire this character.  Where are all the heroic tenor roles?  I once had to play the role of a Rhinestone Cowboy in a Pasatieri opera.  I suppose I just give off some weird vibes in my opera auditions.
Anyway, I am very thankful to have a week free to celebrate Thanksgiving, watch football, and relax.  I haven't talked very much about my upcoming schedule, but it is packed with all kinds of awesome things.
YOU CAN CLICK HERE TO SEE MY FULL SCHEDULE
I once again have several auditions in New York next week.  I am trying to get them all during the same period so I don't have to make too many trips out there.  My schedule is packed as it is.  Anyway, for this trip, the companies that I received invitations from are New Jersey Opera, Saratoga Opera, Pine Mountain Opera, and (tentatively) Opera North.
Following that, I will be the tenor soloist in Messiah at Calvary Bible College on December 2 in Kansas City. I am so lucky to be just the kind of tenor that Messiah was meant for.  I have a feeling that I will have a lifetime of Christmas and Easter Messiah productions.  Luckily, I really enjoying singing the tenor arias, unlike many tenors.  The Baroque period was very unkind to tenors...the castrati ruined everything!
Also at the beginning of December, I will be singing with the Conservatory Choirs in their Christmas festival concert at Visitation Catholic Church on December 3rd.  We will use this unique space to sing some antiphonal pieces.



On the evening of the 10th of December, I have been asked to sing at the holiday party for a major American railroad company at Union Station in Kansas City.  I will sing some classical holiday selections in what will be an incredible venue for music, as the cavernous marble-laden lobby will certainly echo music like an enormous cathedral would.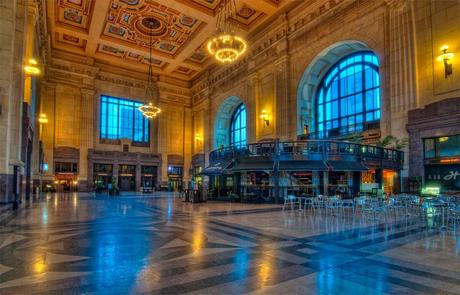 The following day, December 11, I will be singing a Lessons and Carols concert with the Spire Symphonic Chorus at the Community of Christ Peace Temple, which is one of the most amazing music venues that I know of.  The concert will feature one of my good friends and certainly one of the world's greatest organists, Jan Kraybill.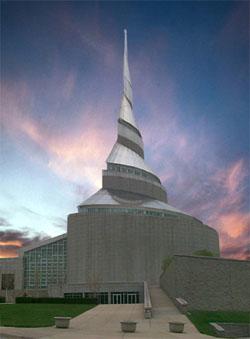 On December 13, I am very excited for a special audition for the Kansas City Symphony that I was generously offered.  I don't have much to say about it right now other than it requires my Cyrillic Alphabet reading skills.
The following weekend, I will be singing with the Kansas City Symphony and the Kansas City Symphony Chorus in their Christmas Festival.  It will certainly be a blast and DON'T MISS IT IF YOU LIVE IN THE AREA!  There are many performances, and it will get you in the Christmas spirit.  Of course, this concert will be in Helzberg Hall at the beautiful Kauffman Center for the Performing Arts.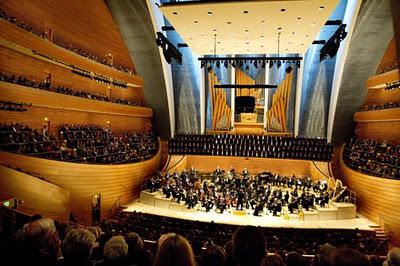 Additionally, I will be a soloist for a couple of concerts with the Village Symphony and Chorus on December 18 in their "Tiding of Joy" Christmas festival.  As you can see, if you need to get some extra Christmas spirit in you, just hang out with me!!  Unfortunately, I can get a little grouchy, scroogey, and grinchy with my life being a near endless stream of Christmas music.  It's kind of like getting Wooly Bully or Louie Louie stuck in your head for a month.  But, I hope to see you in the audience, as these concerts will be a lot of fun!
I will soon have a lot more to say about my schedule for next year.  I am performing a recital in January dedicated to the memory of those lost in the Soviet genocide of the Volga Germans 70 years ago, featuring a new song cycle based on Volga German folk tunes written by composer John Mueter especially for this occasion.  I am so thankful for the work that he produced, and the enthusiasm that he had for writing this. And the day before the recital, I will be a soloist in a Bach cantata back at the beautiful Visitation church. 
In February, I will be singing with the Kansas City Symphony Chorus at the Kauffman Center in their production of Mahler's Second and I will be singing with the Conservatory Choirs later that month in a production of Carmina Burana also at the Kauffman Center.  
In March, I will be Don Jose in La tragedie de Carmen at the Conservatory, and then competing at the regional NATSAA competition in Chicago.  
In April, I will be a soloist for a production of the Pulitzer Prize winning composition The Little Match Girl Passion at Grace and Holy Trinity Cathedral in Kansas City.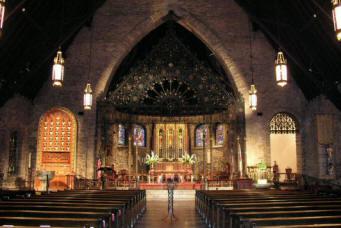 And finally, I will be singing in a world premiere of a new Libby Moyer comic opera in Harrisburg, Pennsylvania for Capitol Opera at the Whitacre Center in June.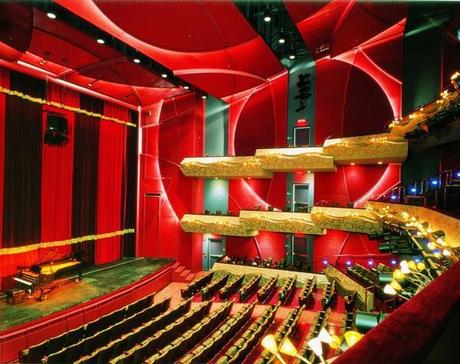 Next week, I will have information about the celebrities participating in this year's KCVI Celebrity Auction! I'm so excited to tell you all about it, but I'll hold you in suspense until then.