Hi fellow nail polish lovers!!
For this week's installment of the Busy Girl Nails Spring Nail Art Challenge, the theme is glitter.  Here's the mani I came up with.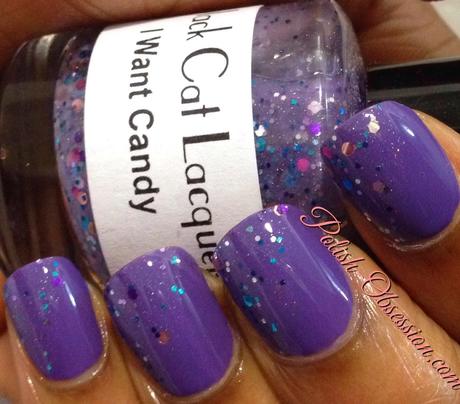 Not the glitter bomb you expected right?  But I wanted something simple this time around.
For the base of this mani I used Misa Total Eclipse of the Heart, a medium purple that dries to a matte finish.  The formula is good and it's opaque in two coats.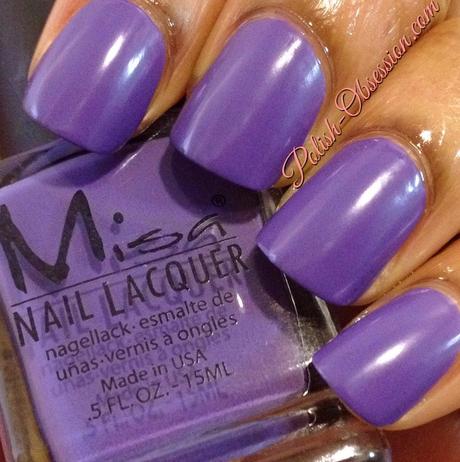 Artificial Light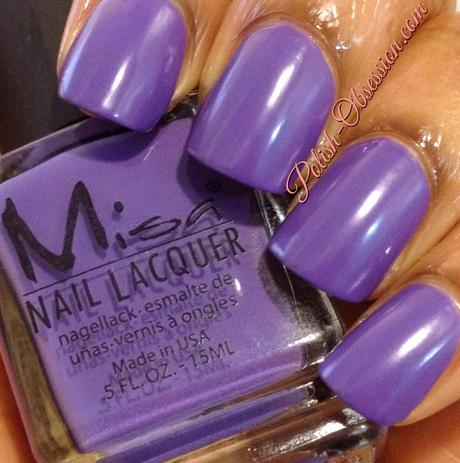 Artificial Light
I then added Black Cat Lacquer's I Want Candy diagonally across the nail.  It's a sheer purple jelly base with a mix of blue, purple and silver glitter.  I topped the mani off with Seche Vite Fast Dry Top Coat.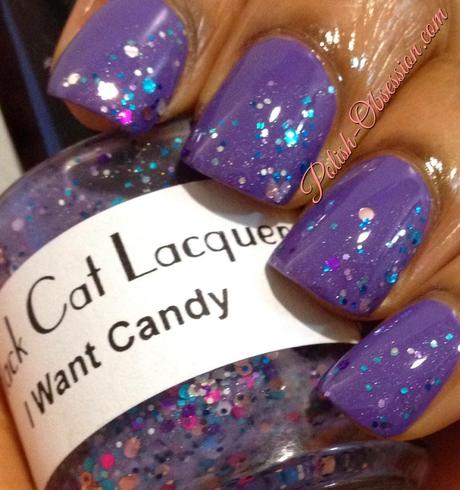 Artificial Light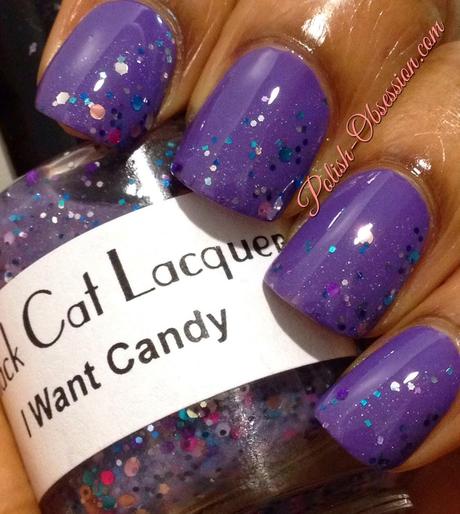 Artificial Light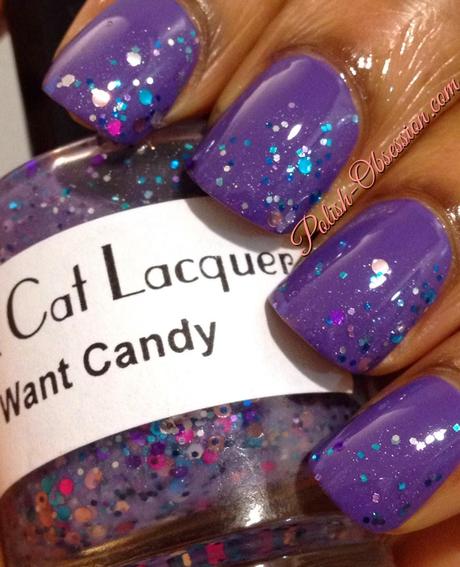 Artificial Light
I really liked these two polishes together.  I Want Candy was a nice sparkly touch.
Did you do a glitter mani this week?  Don't forget to share it on Instagram and tag it #busygirlnails.  Tag the hosts as well ;0).