Hi fellow nail polish lovers!!
Today, I have my first post for the Busy Girl Nails Fall Nail Art Challenge to share with you.  This time around, we're using color prompts to determine our manis and this week's color is antique gold.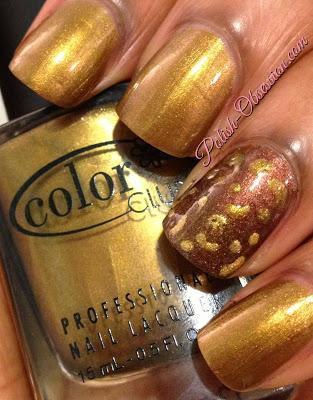 I decided to use Color Club Pearl District for this manicure.  On my ring finger, I used Nicka K Woods as a base and then used my dotting tool to create leopard spots with Pearl District.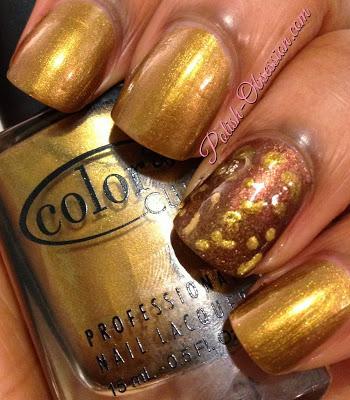 Artificial Light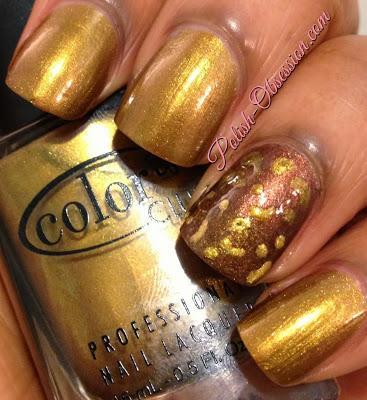 Artificial Light
Though this was a simple look, I really like how this mani turned out.  It's so fall.  What do you guys think of this mani?  Are you a fan of antique gold on your nails?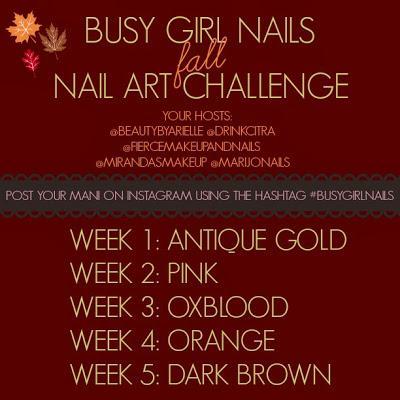 Feel free to join in with us and share your antique gold mani on Instagram and tag it #busygirlnails.