Hi fellow nail polish lovers!!
It's the last week of the Busy Girl Nail Art Challenge!  This week's color is dark brown.  I decided to do a color block mani.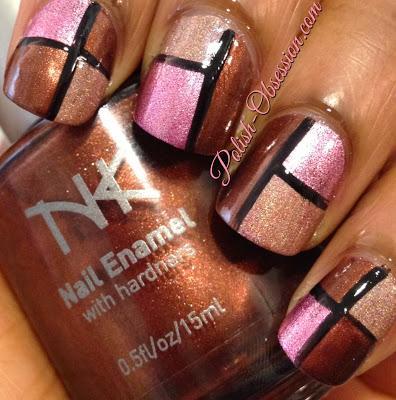 The colors I used for this mani were Nicka K Woods (dark brown), Rainbow Honey Femme Bot (pink) and Color Club Love 'Em/Leave 'Em (nude holo).  I used my Milani Nail Art brush for the black stripes.  The mani was topped off with Bettina top coat.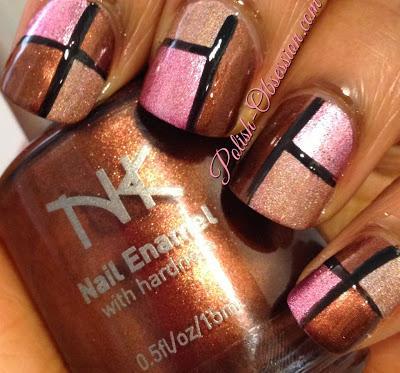 Artificial Light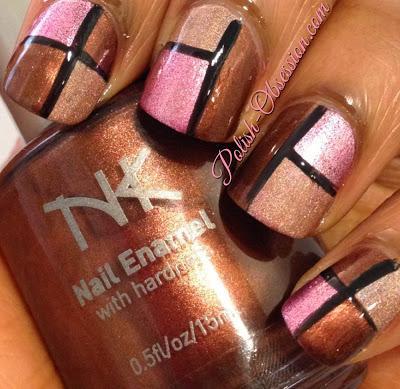 Artificial Light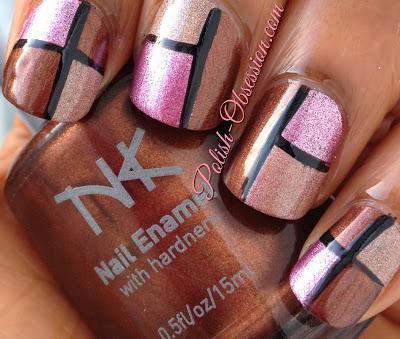 Natural Light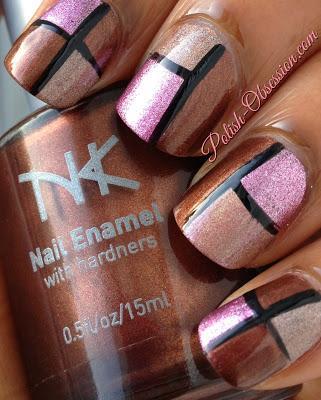 Natural Light
I loved these colors together.  Dark brown is one of my favorite fall polish colors.  Do you like dark brown on your nails?  Have you ever done a color blocking manicure?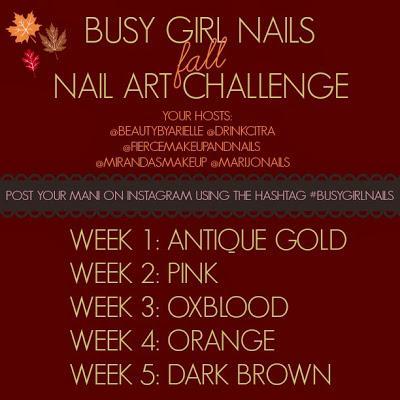 I hope to see your dark brown nails on Instagram.  Don't forget to tag it #busygirlnails ;0).