I missed the Bust Christmas Craftacular in London last year, much to my disappointment. This year it's firmly in the diary. I'll be going and blogging about the day with many a picture of pretty crafts.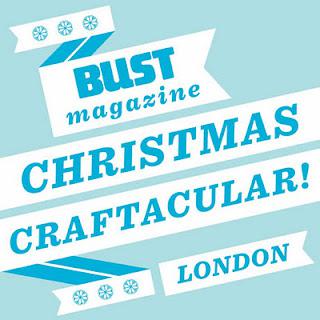 SUNDAY NOVEMBER 27 2011
Shop, craft, dance... and make merry!
12pm-6pm York Hall, 5-15 Old Ford Road, London E2 9PJ
See you there!