The second component of the Busker Triple Smooth we're looking at is the Busker Single Malt Irish Whiskey.  This single malt is a blend of whiskeys aged 100% in ex-Bourbon and 100% in ex-Sherry. No finishing done here.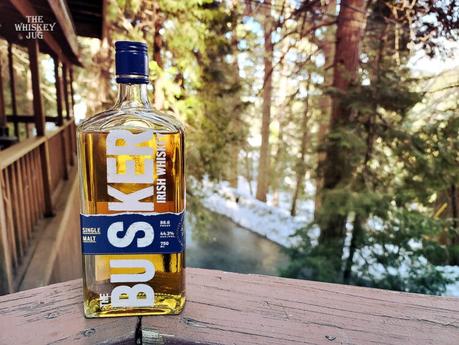 Not too much else to chat about up here, so let's get into it!
Busker Single Malt Irish Whiskey – Details and Tasting Notes
Whiskey Details
Region: Ireland
Distiller: The Busker
Mash Bill: Mixed grains (mostly corn)
Cask: ex-Bourbon, ex-Sherry
Age: 4+ years
ABV:  44.3%
Non-Chill Filtered | Natural Color
Price: $30*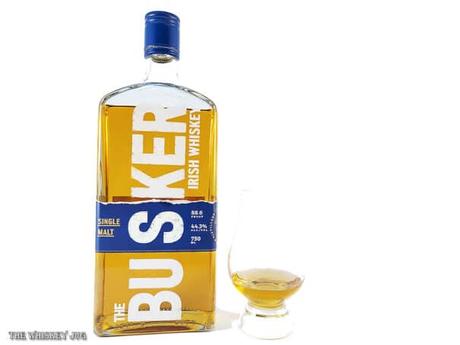 "The Busker Single Malt is a delightful discovery, an intense journey into the realm of taste. The whiskey is distilled in large copper stills, then matured in two different woods to bring you a complexity that is waiting to be experienced. The Busker Single Malt is a deep golden whiskey. It begins with an arrangement of fruit, which gently leaves space to an explosion of pine essence and malt biscuit. The palate is very intense, with rich, chocolate notes. The whiskey concludes with a sweet and creamy finish." – The Busker
Tasting Notes
EYE
Amber
NOSE
Honey, candied fruit, dried fruit, malt, nuts, apricots and a touch of leather.
PALATE
Apples, Honey Nut Cheerios, banana, dried fruit, leather, malty graham, nuts and some cinnamon.
FINISH
Medium -> Banana taffy, dried apples and Cheerios.
BALANCE, BODY and FEEL
Decent balance, medium body and a light warm feel.
Busker Single Malt Irish Whiskey – Overall

Aroma has a nice richness to it that pulls notes from the fruit, earthy, malty and sweets categories and spreads them out evenly and nicely; Palate find a similar profile, but a bit more on the earthy and malty side of things and a drier delivery; Finish loses some of the sweetness and fades to drier fruit and cereal notes.
I'm enjoying this one.
---
Busker Single Malt Irish Whiskey – Final Thoughts and Score
This is a whiskey I can sit, sip, not think about it and be content with what's in my glass. It's a perfectly fine whiskey and I'm looking forward to making some cocktails with it and seeing how it does.
I hope they continue to mature and develop this Busker Single Malt Irish Whiskey. As a freshman release, it's quite nice and if they keep this up, they're going to have some truly world-class whiskey on their hands in the near future.
SCORE: 3/5
*Disclosure: The bottle for this Irish Whiskey review was graciously sent to me by the company without obligation. The views, opinions, and tasting notes are 100% my own.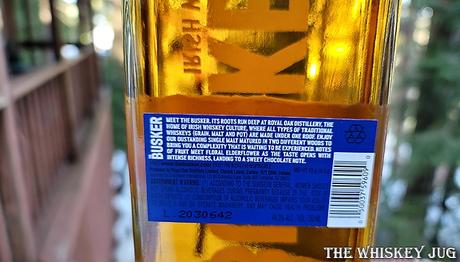 Busker Single Malt Irish Whiskey Review
$30
Summary
Fruity, fun and delicious. This is a whiskey that's easy to sip and even easier to share. I'm impressed with where they're starting.
Overall
3
Nose

(3)

Palate

(3)

Finish

(3)

BBF

(3)
Sending
User Review
0

(

0

votes)
Comments Rating
0

(

0

reviews)

''''''