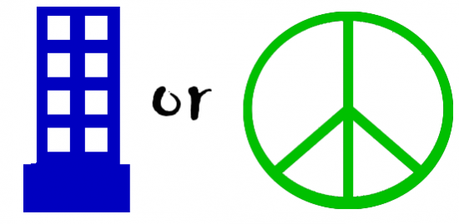 I have been struggling with the fact that I live two very different lives. I am a small business owner and entrepreneur by day, and a blogging, artistic gypsy by night. During the day, I enjoy the structure and the flexibility I have with my business. By night though, I draw, read books on numerology & Taoism, and conduct palm & tarot readings for friends. Recently though, I have had this gut feeling that I am going to have to choose between being a business entrepreneur or a care-free, palm-reading gypsy. Business or Gypsy?
I love my business. I am one of the few people who can say that they love their job. I, myself, run a small business that helps with Web & Social Media Design. I have also branched out into logo design, blog design, SEO & infographics. I decided to start my business when I could not find a job that suited me. My work ethic is strong, but only when I am really interested in the work I am doing. I am able to choose which clients I bring on, which is a huge plus. Having wonderful and genuine people as clients, definitely helps with staying focused. Another wonderful thing is that I get to choose companies and clients to work with that are actually making a difference in the world. My favorite client who does this is http://www.MomAtLast.com. The founder of Mom at Last is inspiring, so sweet, and is growing her business to help others who went through a similar experience like hers. Having a client like that is worth bending over backwards for. I love having a job, and my own business…but my gut is telling me that there is something else in store for me.
On top of loving my job, I love being a Gypsy. Once I am done doing business, I start to get giddy and excited that I get to indulge myself in the ways of a gypsy. I read for hours about Taoism, Buddhism, and the alike. I read astrology books and create Astrology Birthing Charts in my spare time. I love to do palm readings on friends and those who just ask, and help others realize what they need to do through tarot readings. The best part of my "gypsy" life is just helping people. I try to go out of my way to help others. I give people rides, lend 50 cents to the person in front of me, give clothing to who ever needs it or pay for the toll for the person behind me in line. My whole life, I have felt like I was supposed to do something for the greater good. That is the main reason I started this blog. I thought that starting this blog would reach thousands of viewers who were looking for help in any type of form. Everything I do as a Gypsy though, is to help others and not to gain anything but the joy of helping people. You cannot survive on joy alone.
What happens when every fiber of your being is telling you to drop everything you are doing regarding business or a job and just go out and help the world? What do you do when your profession insignificant and you feel you should be doing more? What will happen when making money just doesn't seem important any more? Only time will tell which way this Business Gypsy will go.