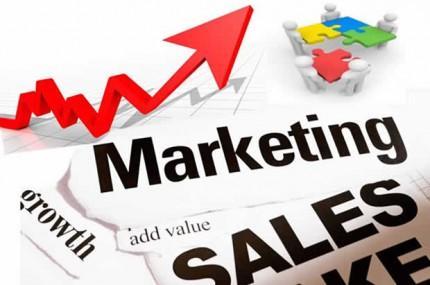 Having established your dream start up, the next question is how do you promote your small business? How do you get your business to potential customers?
Apart from financing the business, one of the most daunting tasks facing most small business owners is marketing and business promotion.
Marketing and business promotion is especially a hard nut to crack considering the fact that most small business owners don't have enough financial resources to support their marketing strategies.
So what do you do as a small business owner? You will have to bring out your creative capability; you will have to device awesome ways you can creatively promote your small business online without spending lots of money.
How To Creatively Promote Your Small Business
It's a known fact that we are now living in a period of time where effective marketing strategies play a crucial role in business growth. We are in information age – even information seems to sell more than the actual products a business is selling.
As a business owner in this information conscious era, it is important to find ways to make business marketing your top priority. This is the only way you can be able to grow your business and outperform your competitors.
Every business owner should understand that as you are working relentlessly to outperform your competitors, they are also doing their very best to beat you at your game.
Bellow are some ways you can cheaply and creatively promote your small business online:
#1).
Business Marketing Through Newsletter
---
After all, attracting people to your little corner of the web can be difficult. But one creative and cheap way of achieving this is through newsletters.
Business marketing through newsletters is a smart way to get people interested in your business. Using newsletters is different from traditional marketing, where you just try to 'get the word out.
Business promotion through newsletters is a soft marketing technique that simply informs people.
 
Please read: How To Do Your Business Marketing Through Newsletters
 
---
#2).
Business Marketing Through Social Media
With millions of users of social media, the potentials of social media as an online business marketing tool has exponentially grown over the last 12 months.
Social media marketing is one of the cheapest and highly effective means of marketing business to a global audience.
The beauty of the social media is the fact that business owner can easily incorporate the platform into their marketing strategies.
Nowadays, social media has been transformed from being a medium through which people make friends and stay in touch with their friends, to an important online marketing platform through which businesses can reach millions of potential customers from around the globe.
Most of the businesses are now making use of social media not only to drive traffic to their business websites but also for brand reputation, business promotion, customer interactions and supports as well as to grow sales.
 
Please read: Top 5 Reasons You Should Consider Using Social Media To Promote Your Business
 
---
#3).
Business Marketing Through Content Marketing
Content marketing has a lot of power to attract web traffic, turn that traffic into customers, and make several sales.
You can use content marketing to sell any product on earth, from a house, to a car, to a computer to a software package, to a pen or paper, content marketing is the perfect way to make sales, and it doesn't cost much.
In content marketing, your content is the sales man and a poor content will not make a reader stay long and much less purchase anything from you.
Therefore, start by perfecting your knowledge about those profitable niches and turn content marketing into a power house of money.
 
Please read: Smart Tips To Consider For Getting More Out Of Your Business Content Marketing Campaign
 
---
#4).
Business Marketing Via Display Advertising
Display advertising that appears on web pages is another creative way to promote your small business online. This type of business marketing platform can be in many forms, including web banners.
These banners can consist of static or animated images, as well as interactive media that may include audio and video elements. Display advertising on the Internet is widely used for branding.
Examples of display advertising include contextual ads on search engine results pages, banner ads, blogs, rich media ads, social network advertising etc.
Others include online classified advertising, advertising networks, dynamic banner ads, cross-platform ads and e-mail marketing ads.
Most of these types of ads are targeted ads usually delivered by an ad server.
 
---
#5).
Business Marketing Via Search Engine Marketing
Search engine marketing is another form of business marketing you can use to promote your small business. This type of marketing seeks to promote websites by increasing their visibility in search engine result pages (SERPs).
This kind of marketing is usually done through the use of either paid placement, contextual advertising, and paid inclusion, or through the use of free search engine optimization techniques also known as organic result.
Businesses can achieve organic and ethical search engine optimisation that works through most of the marketing companies out there.
What search engine marketing does is to to help your business achieve the best search engine results possible and make your business's online presence grows from strength to strength.
Finally on creative ways to promote your small business
In our world today, most of the would-be buyers or customers usually find out about a business, product or service through the Internet. This is why business marketing on the Internet is essential for a business to be successful.
Meanwhile, if your business is on social media, you should understand that there is more to social media than business marketing or business promotion.
Business can also use social media platform to interact directly with customers and prospects to improve customer supports and relations.
If you truly want to enjoy the benefits of using social media for your business marketing, then there must be a plan mapped out for business social interactions.
If perfectly done, combination of these online business marketing techniques can turn out to have game changing effects on your small business.
---
Please do feel free to use the comment box below to share your thoughts and probably your experiences with any of the marketing techniques mentioned in this article.