By

Adeyemi Adisa

- July, 7th 2014
Post Highlights
*Stuff you must get right before marketing a new startup
*Why it's good to get your target market/audience right
*Setting a marketing budget and why it's essential
*Importance of having appropriate marketing channels
*Branding and right marketing materials
---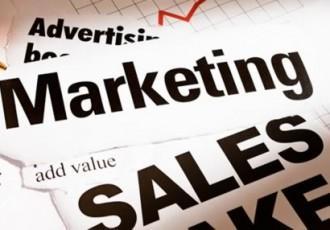 Business marketing is not as easy as some people might have thought, especially, if you have not done your home work well before marketing a new startup.
Undoubtedly, we all know that marketing is very important when it comes to achieving business success. But what is more essential is marketing your business or startup to the right audience.
Some newly established startups have struggled to survive regardless of the huge amount they have expended on their business marketing.
The problem is not that people don't see their adverts or marketing materials, but maybe their business marketing activities are directed towards wrong audience.
Stuff you must get right before marketing a new startup
No matter how awesome your products or services are, marketing is a crucial part of starting a new business. The future of your new business could depend on how well you market it.
Bellow are essential stuff you must get right before marketing a new startup:
#1).
Get your target market/audience right
First of all, before you begin your business marketing journey, it's important to know that you need to be in control of your target market. You must be able to identify and define who your target market is through your business marketing strategy.
You don't just launch your business marketing campaigns without a target market. Having identified and defined your target market, it's essential for you to study upon your target audience so that you will be able to develop a marketing message that resonate with your audience.
---
#2).
Marketing budget
At times, marketing your new startup to the right audience could take more resources than you had expected. This is why it's important for you as a business owner to ensure that you have a budget before you start your business marketing campaigns.
Even though there are ways to promote your business for free, most of the other effective means of business marketing will require you pay a fee to be able to achieve better results.
It's important to look at your current resources and the options within the realm of possibility before embarking on your marketing campaigns.
---
#3).
Appropriate marketing channels
No doubt about it, there are lot of marketing channels that you can choose from. But what is more important is making use of the most effective and efficient channels that can fit into your budget.
So how do you want to market your newly established startup? Key options include advertising both online and offline, newsletter marketing or direct mail, point of sale display, public relations and word-of-mouth marketing.
Therefore, from billboard by the roadside to animated online banners and print media, you should make a list of all of the available marketing channels and choose the ones that can offer good return on investments (ROI) for your business.
---
<="">
#4).
Branding and right marketing materials
Branding and marketing materials are also highly essential aspect of business marketing that you must get right before starting your marketing campaigns.
The fact is that getting people to develop interest in your advertisements largely depends on the sort of marketing materials you are using. The question you should ask yourself is whether you are using the right marketing materials.
This is why it's important for you to be able to know what marketing materials would be appealing and useful to your audience. Also, don't forget to always reassess your startup marketing strategies and materials in order for you to increase sales.
---
<="">
#5).
Appropriate social media platforms
The power and capability of social media is so immense. No doubt about it, social media has changed the ways that people market and promote their business. It has also contributed towards how businesses interact with customers nowadays.
So, as a business owner, it will be really beneficial to understand how some of these social media platforms work and the impacts they can have on your business.
Although Twitter and Facebook work well for lot of businesses, you shouldn't limit your reach to the two platforms only. Get on other platforms as well and find out how you can leverage social media for brand awareness and sales.