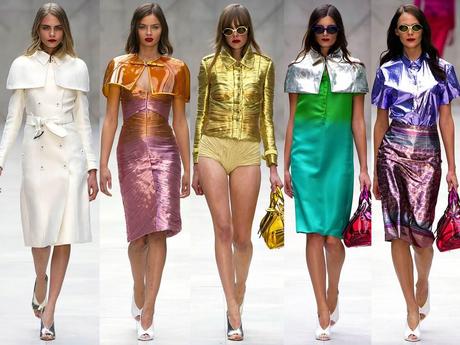 Mea culpa. I promised myself I wouldn't review any summer/spring collections from ongoing Fashion Weeks. I always find it more appropriate for us "normal girls" to review current fall/winter trends given the fact that we are in September. That was until I saw Burberry's show. Well, it is not that my favorites Alexander Wang and Helmut Lang disappointed me, on the contrary. But the Burberry show was a real show, I didn't look at it to find my future season's wardrobe (although if Christopher Bailey wants to send me the crisp white trench coat worn by Cara Dellevigne, I promise I won't refuse) but I did enjoy its aesthetics and colors so much that I had to show you a sample. Plus, look at the stunning deep red colored lipstick on the models, me want NOW !
Enjoy !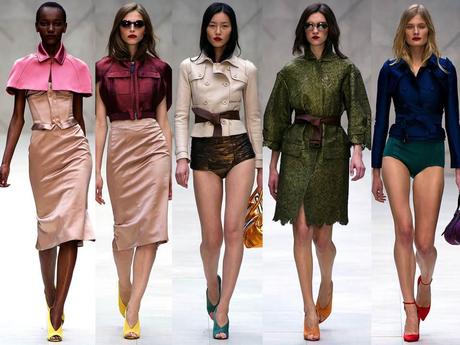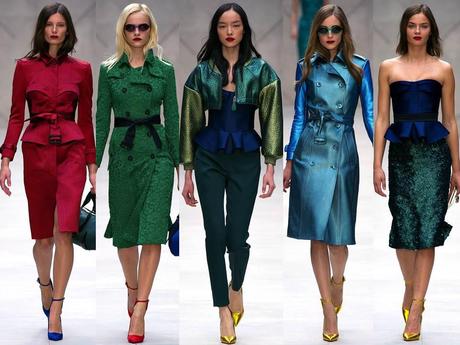 Burberry Spring Summer 2013 collection (source: style.com)
Check out the entire collection on style.com.
xx Marta