Burberry Kisses overview – the experience Burberry Kisses is an innovative partnership with Google that uses new technology to allow users to capture and send a digital imprint of their real kiss to anyone in the world.
Where is Burberry Kisses found? Burberry Kisses is hosted on a dedicated Burberry platform – Kisses.Burberry.com – and optimised for Google Chrome. Burberry Kisses can also be accessed via Burberry.com, or through a Burberry Kisses email received from someone.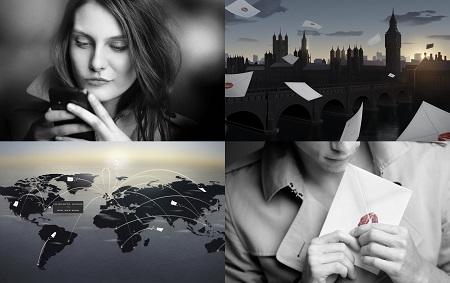 Burberry Kisses – innovative partnership with Google
'Kiss recognition technology' The experience allows users to capture and share their unique 'kisses' with loved ones around the world
Kiss recognition through webcam detects a kiss (pout) in the user's image: this is a key innovation, as lips are notably difficult to detect: In a digital first, without leaving the browser, users can unlock the experience with Kiss recognition technology, using a desktop camera or direct lip contact on their touch screen device On touch screen devices, multi touch detection allows users to create a 'stronger' kiss through longer touch screen contact
Before adding a personalised message, users can also select an optional Burberry lip color for their kiss Live personalised journey around the world. Users are able to follow their kiss from sender to destination through unique, personalised animation showing its journey over 3D Burberry Kisses skylines.
Based on a combination of Google Earth and Street View technologies on desktop devices and Google Street View for mobile animation
The journey of each kiss can be shared with friends on Google+ and across all other leading social media platforms
Real-time Kisses 'world map' ('World of Kisses') Burberry Kisses will be captured on a real-time interactive map which desktop/laptop users can view at Kisses.Burberry.com
The map has two views: - 'Live Kisses' allows audiences to view the recent kisses moving around the world - 'All Kisses' will reveal which cities in the world are sending and receiving the most kisses
Soundtrack
The soundtrack to the experience is 'Evergreen Love' by British Burberry Acoustic musician Misty Miller
Misty recently recorded the soundtrack for the Burberry Body Tender ad campaign, launched in March 2013
The Burberry Kisses videos cast
The videos shown in the Burberry Kisses experience feature British models Charlotte Wiggins and Rob Pryor
Charlotte features in the Burberry Spring/Summer 2013 campaign and the Burberry Prorsum Spring/Summer 2014 pre-collection lookbook, and has walked several Burberry runway shows
Rob Pryor features in the campaign for Burberry's watch collection The Britain, launched in October 2012
Burberry make-up
Before adding a personalised message, users can select an optional Burberry lip color for their kiss
The five lip colours shown in the experience are existing shades of Lip Cover:
Purple colour: Bright Plum No.15
Pink colour: Tea Rose No.08
Red colour: Union Red No.17
Nude colour: Nude Beige No.01
Coral colour: Devon Sunset No.28
THE TECHNOLOGY The desktop and mobile experiences are built in HTML5 WebGL and CSS3 allow for modern design and aesthetics, which give users the same emotional experience in digital interactions as when we they walk into a Burberry store
A new WebP image format, a Google Chrome innovation, makes the experience fast and less bandwidth intensive – the smoothness and speed of the experience is a key part of its emotive design
Every city is made to appear realistic through a number of locally adapted features:
- Google Street View images are drawn from Google Maps and reflected in puddles on the street where each kiss departs
- Local landmarks identify important street names, to create personal experiences for users
- The 'World of Kisses' map shows kisses being sent around the world in real time
- The music has been designed to add emotional resonance as users flow from step to step through the experience