Morning all, hope you all had a great weekend, we are all healthy here now in this household which is perfect, just in time for Christmas! Which, just incase you didn't know is only 9 days away, 9! I'm so excited now, we have most of Abbie's presents wrapped and under the tree now which looks super festive and boy is she one lucky little girl! With gifts from us, a few family members and some friends, she probably has one toy to play with every day till next Christmas! Ha.
What better way to start the week before Christmas was a review of the amazing company Build-a-bear! They are a huge company specialising in creating one of a kind bears for your little one, featuring special Christmas themed bears too for the festive season! The whole experience of build-a-bear is simply magical, from taking your little ones over to the workshop, to creating their bear, to choosing the outfits and accessories, making their own personalised bear is something they will treasure for years to come!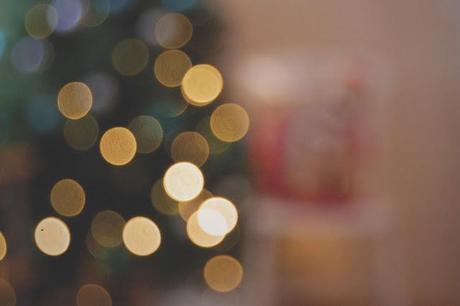 "At Build-A-Bear Workshop®, our mission is to bring the Teddy Bear to life. The Teddy Bear brings to mind warm thoughts about our childhood, about friendship, about trust and comfort, and also about love. Build-A-Bear Workshop embodies those thoughts in how we run our business everyday."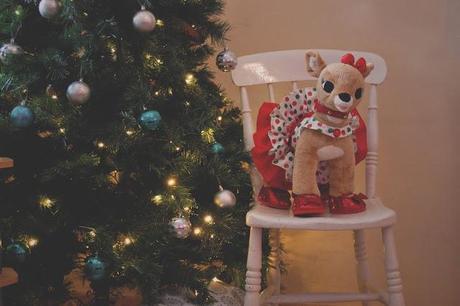 We were kindly sent our very own 'Clarice' build-a-bear for Abbie, she's festive and fun and perfect for Christmas time, you can personalise her with clothing and accessories to make the perfect unique gift for your little one, plus, instead of having a light up nose light Rudolph has, she has a pretty little heart which lights up instead when you press her ear! Such a cute touch! We unfortunately couldn't go to build our own as we've both been ill but were sent the PERFECT option anyway, she comes with a cute polka dot frilly dress, a pretty red bow, Dorothy style glittery shoes and little collar too! She is literally too cute for words!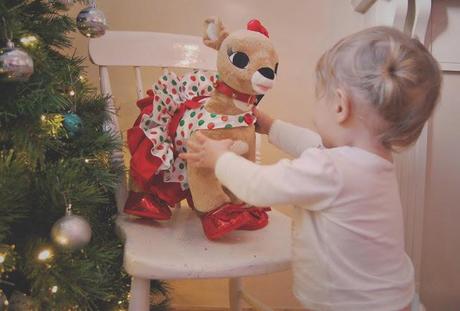 I didn't even get a chance to get photos of it by itself before Abbie had waltz over to it and grabbed it off the chair...she absolutely LOVES it! It's become one of her favorite toys and goes straight to it every morning! She keeps taking the shoes off and trying to put them on her own feet too which is too cute! It's the perfect size for her too, light enough for her to carry it around the room and super soft for her to cuddle up to!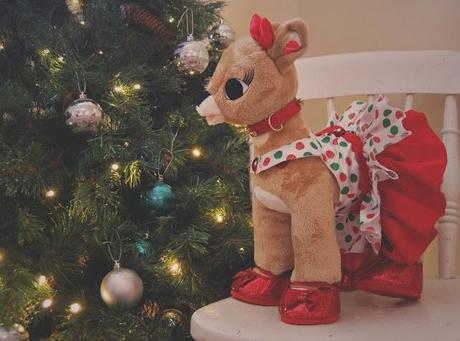 It's not too late to get your own, head on over to your local workshop and get building! The perfect gift for any child this Christmas and throughout the year! Visit the Build-a-bear website for more information plus accessories and the latest deals!Happy Christmas all!x