Three and a half hours on a bus, traveling South-East from Rosario lies the Argentinian capital; Buenos Aires, often described as one of the most 'European' influenced Cities in South America and one of the most vibrant and exciting; confirmed by pretty much every traveler we had met up to now.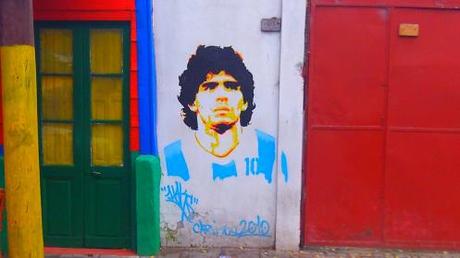 Our home for the few days we were spending in Buenos Aires was an establishment called 'Artfactory Hostel' – located just outside the City center it was perfectly positioned for access to the main hub of architecture, history and grandeur, but also for the other boroughs and areas of Buenos Aires that held other gems of interest. As we had arrived pretty late though we were to bed ready for our first taste of Buenos Aires by day; the famous street market.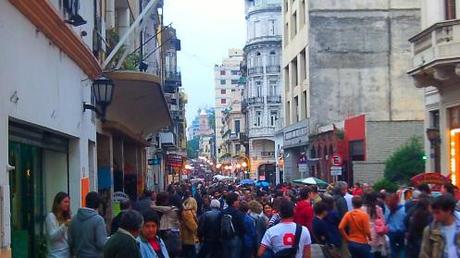 A strong indicator of how good a hostel is, as we had found out all round the world, can be found in the knowledge and service of the staff. Of course the facilities, the bricks and mortar and the cleanliness are an important consideration, but as long as you can sleep in relative comfort, then really, when traveling on a budget, that is the only thing that matters; beyond that it's the often the quality of the staff that can impact the quality of your stay, and it must be said that the staff at 'Artfactory' were excellent, having good local knowledge of noteworthy restaurants, events going on in the City and more general information for the more common things to see and do in the City.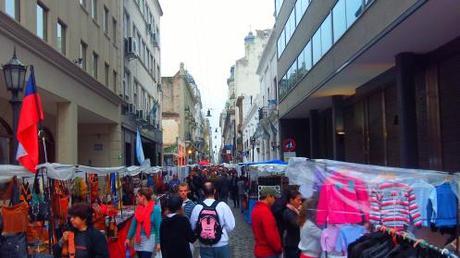 First recommendation (and a mention of Everyday Somewhere here as, in fairness, they were the first to suggest this) a trip to the Sunday street market in the district of San Telmo which was pretty convenient as that is the district our hostel was located. A short walk, approximately four blocks away, and we met the swarms of people snaking their way along the street that had been shut, as it is every Sunday for this winding, narrow market. The scene really was quite fantastic as stalls selling everything you could imagine in the world of design and arts craft lined the street for what seemed like miles! The colours, the vibrancy, the variety and the atmosphere were infectious and it was a lovely way to spend the morning and early afternoon; being swept away with the crowds.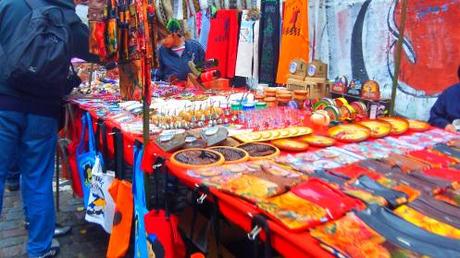 After doing an about-turn at the end of the market, the return journey eventually takes you to the 'Plaza Dorrego' which is an extension of the market and quite frankly, an extension and the colours and sensory attacks as the small streets around the plaza are packed with restaurants, cafes, bars, tango studios…all of which beckoned us further to absorb this amazing atmosphere.