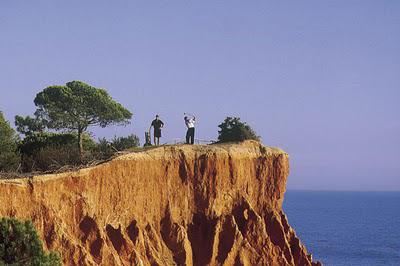 There was a young lady from Bude,
Who had scenes of old England tattooed,
Her boyfriend, one day
Went the whole Penine Way,
With the Cheddar Gorge still to be viewed.

Apart from this limerick the only other Bude tit bit I know is about enterprising farmer, Tim Northcote from the north coast of Devon. Who has created the most difficult par 3 golf hole challenge, where the green sits on top of a rocky out crop and a make-shift tee on the cliff top some 270 yards away.
All money raised will be donated to the RLNI lifeboat station at Bude. The hole officially opens on April 1 - for a fiver a shot - every weekend until the end of July. Anyone who manages a hole in one will win a £10,000 car.
-------------------------------------------------