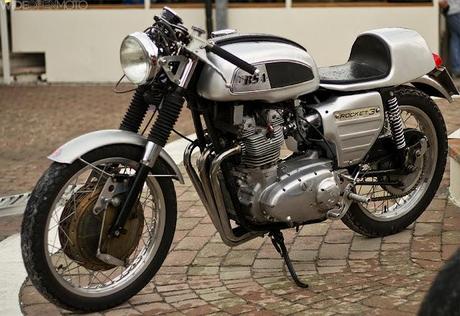 If you saw our coverage of last weeks Gran Ferro you might have spotted a shot of this BSA Rocket 3 and wondered how something so bleedin' lovely ended up with only one photo. Well it actually got many more and I couldn't fit them in without making da internetz obese. This bike needed a post of its own anyway, so here it is.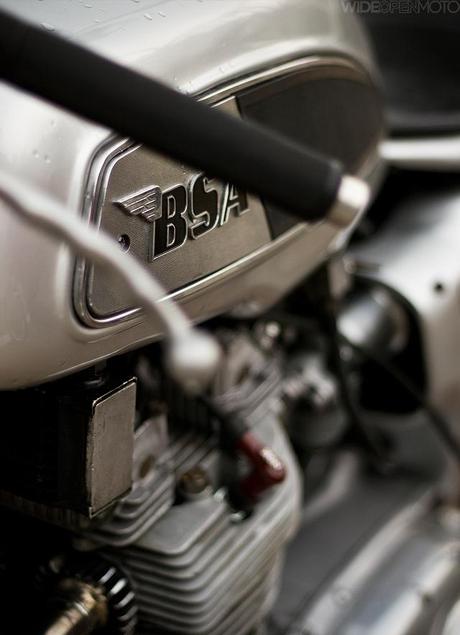 Without going into too much detail here, the BSA Rocket 3 was essentially the badge-engineered twin to the Triumph Trident though different in some aspects such as the double loop frame of the BSA v's the single downtube of the Trident and the BSA's forward inclined cylinders. The 750cc triple puts out around 60bhp making it an ideal cafe-racer platform as demonstrated by the example in this feature. Below is a picture of the standard model (and a stripey model!) to compare with the lovely cafe-racer in this article. Note handlebars, dual seat, mudguards, extra stuff etc...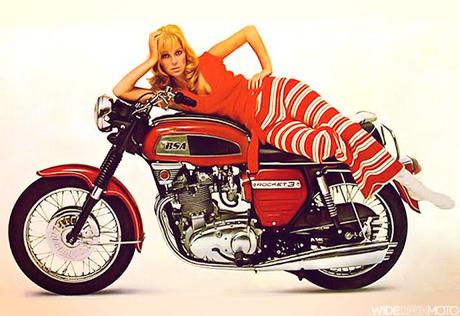 This Rocket 3 is owned by Claudio Antonaci, an Italian with a passion for British iron (he also rides a Norton Commando Fastback). Its been beautifully cafe-racer'ed; clip-ons, rearsets and single seat cowl among other weight saving and grunt giving mods. Another useful addition is the huge and awe-inspiring Fontana front brake, a replica by Menani; just the thing to bring you back down to earth in one piece after hitting 'the Ton'.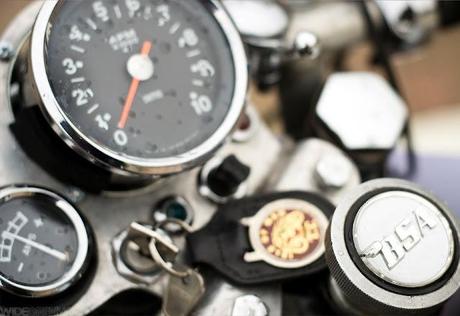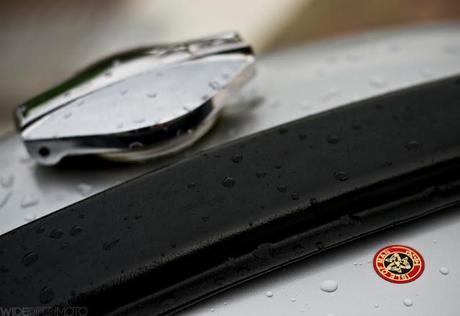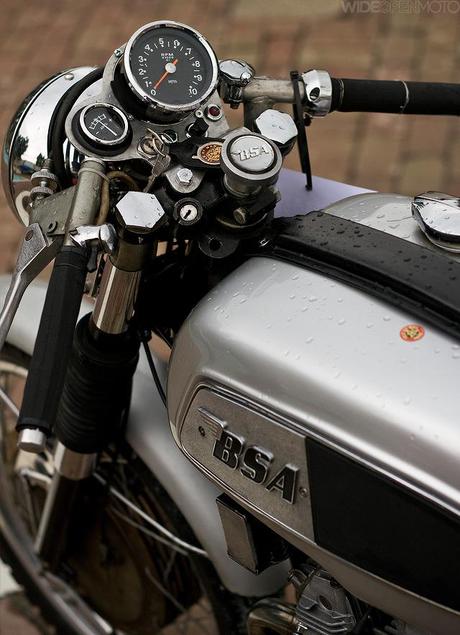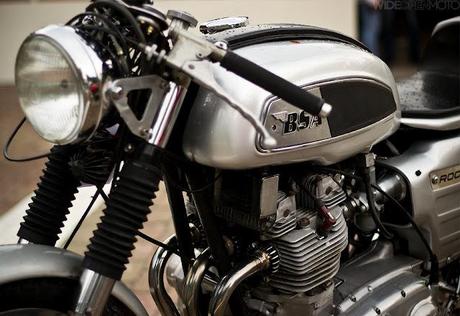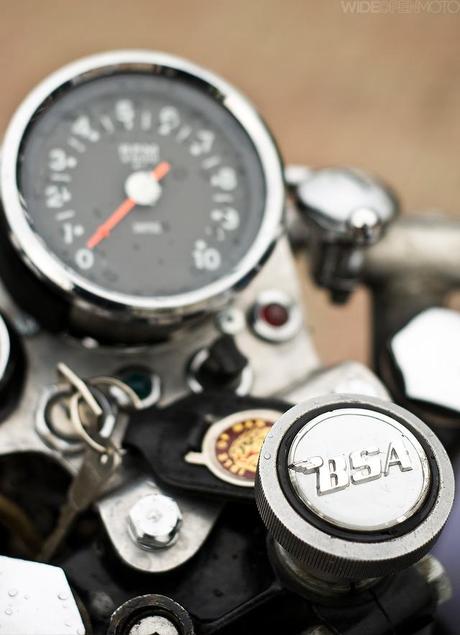 By the way, in case you're wondering why there are no shots of the right-hand side of the bike; it's because I'm a muppet and forgot! I can assure you the right side is every bit as sexy as the left. Sorry.
Thanks to Claudio for building such a fantastic bike! 
I also recommend having a look at Inazuma Cafe's profile of this bike. Some nice photos there too.
Photos: WideOpenMoto @ Gran Ferro