I've been hearing tons of great things about the Painted Burro in Somerville lately, so I jumped at the chance to try their brunch with the Boston Brunchers last weekend. Dining with food bloggers = trying even more dishes, but I'm not sure I was prepared for just how much we were going to try!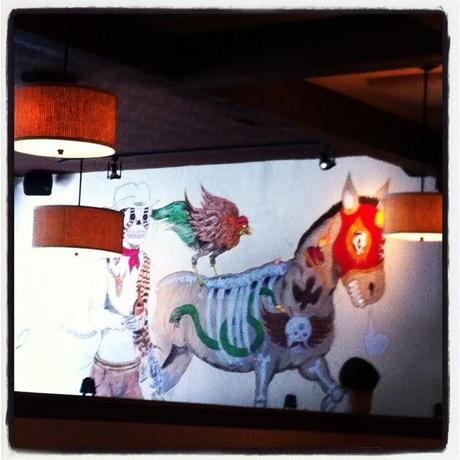 We started with several apps, and the group favorite by far was the fundido with house made chorizo. This was a skillet filled with melted Oaxaca, Chihuahua and Manchego cheeses, topped with spicy ground chorizo, and served with a side of warm tortillas. These went so quickly we ordered four (yes, four) for our group of nine to share!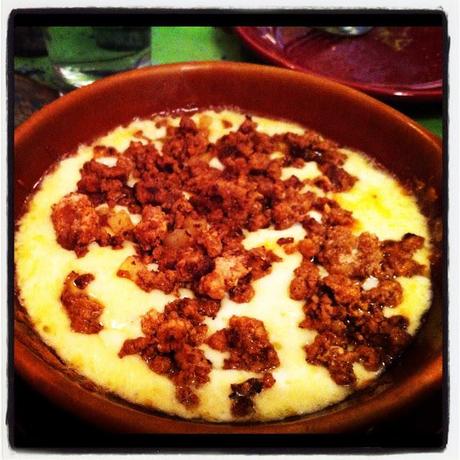 We also enjoyed the goat empanadas with spicy tomato salsa and pork belly guacamole (because isn't everything better with pork belly??)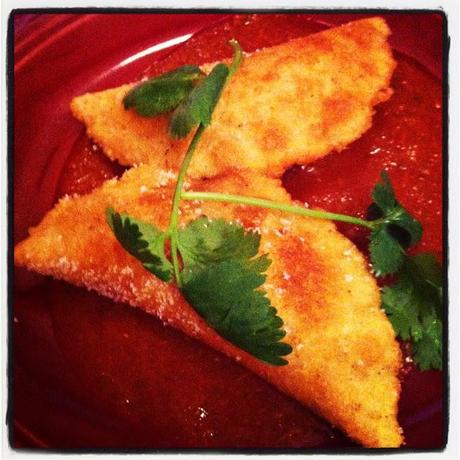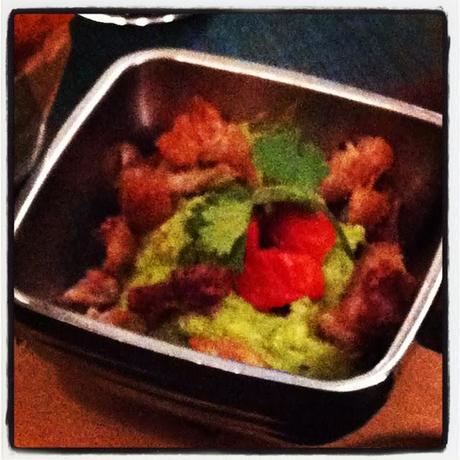 I was so full after the appetizers; I wasn't sure how I'd eat any of the four entrees I'd ordered to split with my fellow brunchers. I planned to at least taste everything, but it was all so good I ate almost my full share of each.
   We tried both the chicken and vegetable chilaquiles, which were similar but definitely had their own unique flavor. They both came with crispy tortilla strips and were topped with fried eggs, meat or veggies, and salsa. The chicken came with red salsa and was slightly spicy, while the vegetarian version came with green salsa and was the milder of the two. Both were delicious, but I preferred the chicken.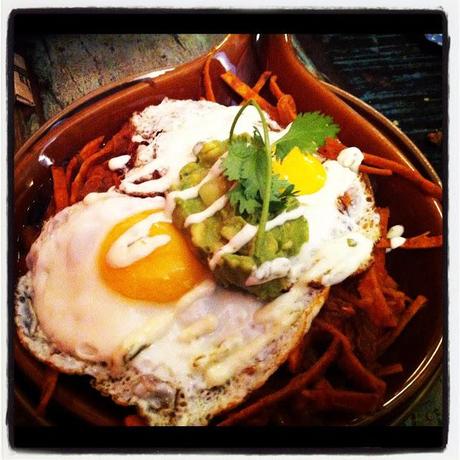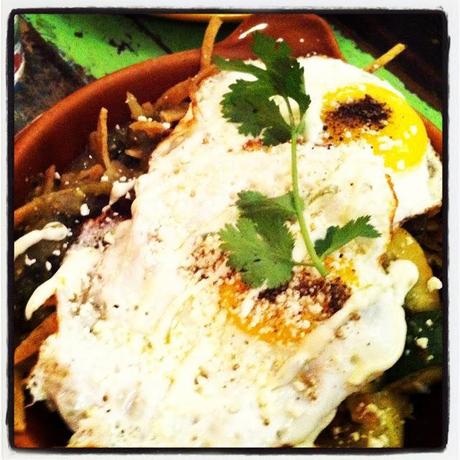 Taking the advice of our server, we also tried the el montanero, a crunchy tortilla piled high with eggs, chorizo, fried plantains, rice, beans, and chicharron. I really enjoyed everything, but was glad we shared this because it was huge!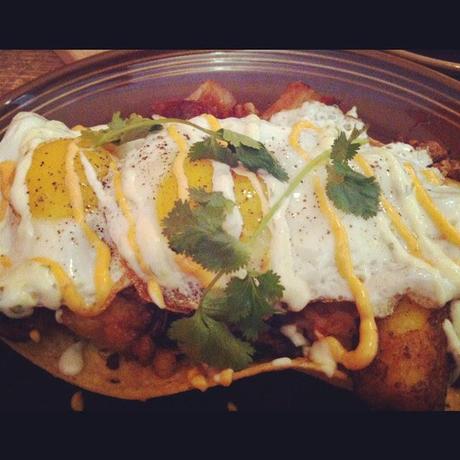 The sunshine burrito with scrambled eggs, mushrooms, corn, and sweet peppers was slightly less adventurous than our other choices, but equally good. Often the basics are what demonstrate talent, and the Painted Burro's burrito really drove this point home.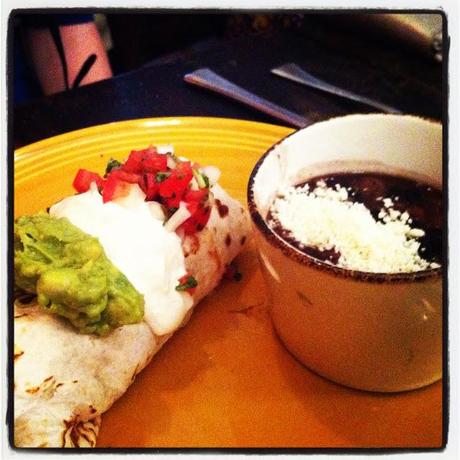 For dessert we tried the scoops of the chocolate chipotle and coconut avocado ice cream, and corn popsicles. The chocolate definitely had a kick, and everything was so fresh you could actually taste pieces of coconut and corn.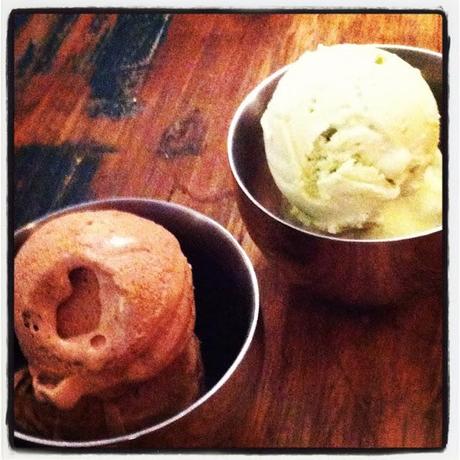 At the end of the meal our server brought over comment cards, and I honestly couldn't think of anything constructive to offer. Everything I tried was delicious, the service outstanding, and I wouldn't change anything! Thanks to The Painted Burro and Boston Brunchers for hosting such a great event!


*Although brunch was provided free of charge the opinions are my own.