I love
Puritan and Company
, so I was psyched to score a spot with the Boston Brunchers this weekend! Of course I checked out the menu in advance, and one of the things that caught my eye was the pastry selection including a house made Boston Cream Donut. I love a good donut and HAVE to order it when I one on a menu. I was even more excited when I arrived at brunch and learned that we'd be sampling ALL of their pastries!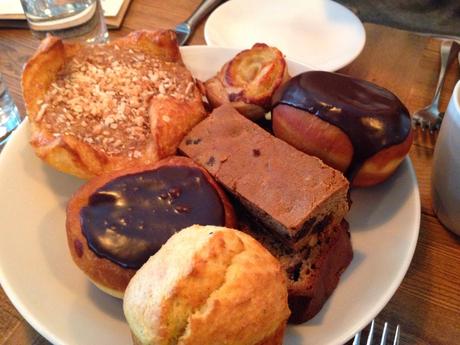 Assorted Pastries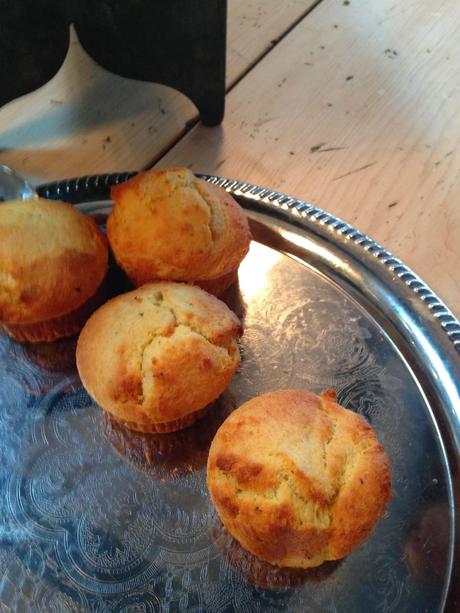 Preserved lemon corn muffin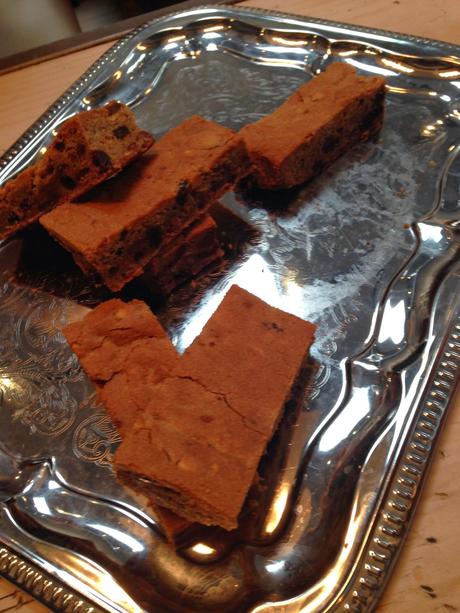 Chocolate-cherry-almond blondie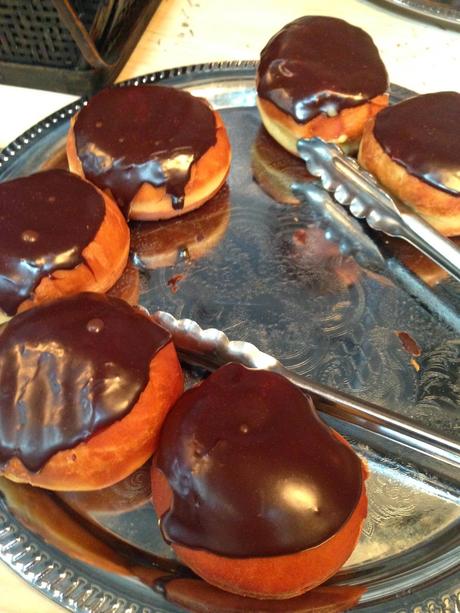 Boston cream donut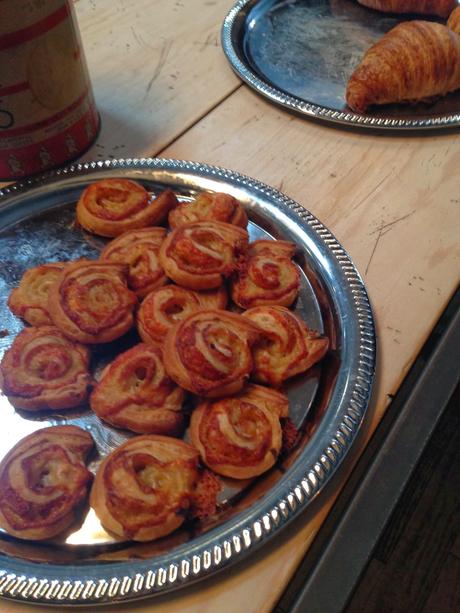 Ham & cheese pinwheel
   The donut was just as good as I'd hoped, but I also loved the ham and cheese pinwheels and dulce de leche & coconut danish. Our group had no trouble cleaning our shared plate!
   I ordered the wagyu steak and eggs for my entree, and this was definitely the group favorite. Both the steak and the sunny side up eggs were cooked perfectly. The hollandaise was some of the richest and most fluffy I've ever had, and the mini slices of toast were perfectly crisp and buttery.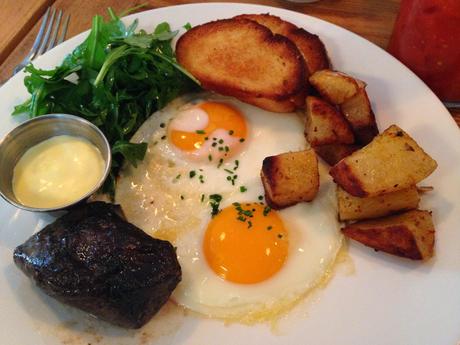 Of course no brunch is complete without bacon, and this was also cooked perfectly - not too crisp or undercooked. I couldn't finish the plate, but my fellow bloggers were glad to help me out!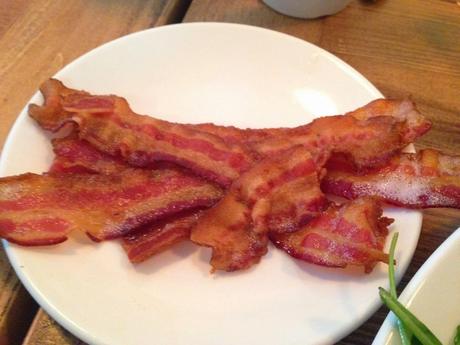 Thanks to Puritan Company and Boston Brunchers for hosting such a great event. Can't wait to go back!