I recently tried the brunch at Henrietta's Table, something that's been on my list for a long time! I'm not always a fan of buffets since you never know how long the food has been sitting out, but at Henrietta's Table that's definitely not the case! The tables are lined up right along an open kitchen so you can see all of the hot food like eggs being prepared, and there was always someone there to check and refresh dishes as needed as well as answer any questions about ingredients.
   I started with a sparkling rose and the raw bar which included a huge selection of smoked fish, oysters, shrimp, and pates. I may have gone back for seconds thirds before checking out the breakfast station.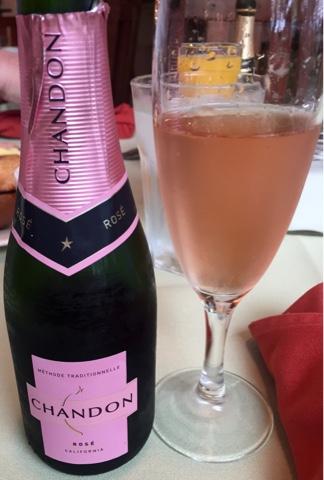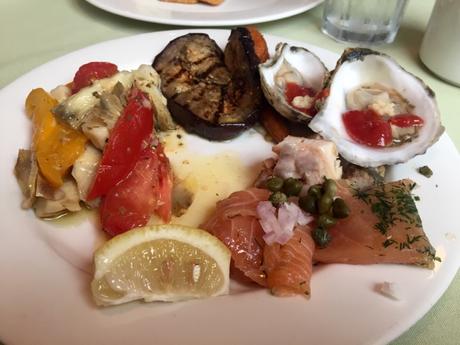 No brunch is complete without eggs benedict, and I grabbed this just as it was coming out. The egg was perfectly runny and the hollandaise was light and made from scratch. The bacon and belgian waffles were also delicious, but my favorite part may have been the maple syrup which was definitely much higher quality than I've had at any other buffet!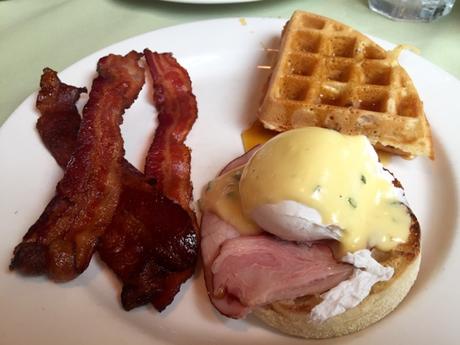 For dessert I tried a sliver of the chocolate cheesecake with some extra garnishes; the shaved white chocolate and chocolate covered strawberry were as good as the cheesecake!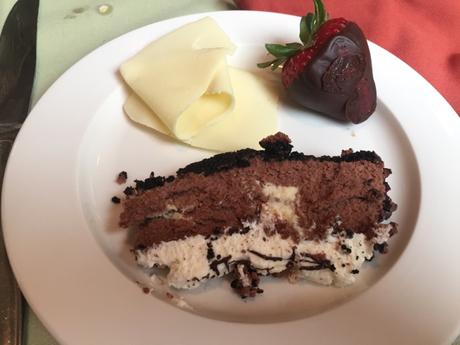 At $50 per person, the brunch at Henrietta's Table is surprisingly reasonable - especially if you take advantage of the raw bar!