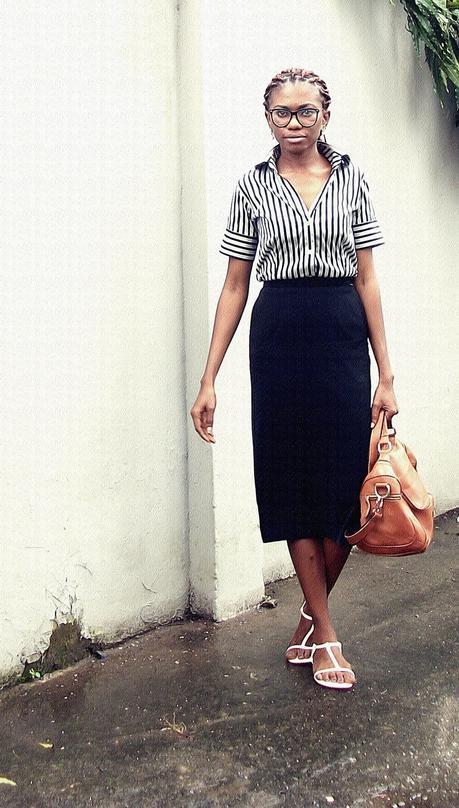 Teacher: Did you let her know how she offended you?Student: YesTeacher: How did you let her know?Student: I slapped her.
Friend A: Did you invite her to attend?Friend B: YesFriend A: Hmm. Why didn't she then?Friend B: I don't knowFriend A: How did you send her the invitation?Friend B: I liked a number of her Facebook photos.
This striped  shirt spoke to me in words so clear I couldn't misunderstand. The vertical stripes said it would make my upper torso appear longer and would be perfect with a leg-shortening midi pencil skirt.There was no illusion in that communication. It was and is clearly black and white. A little tan; a little brown leaves no room for misinterpretation that it is clearly Fall, in the Southern Hemisphere, of course.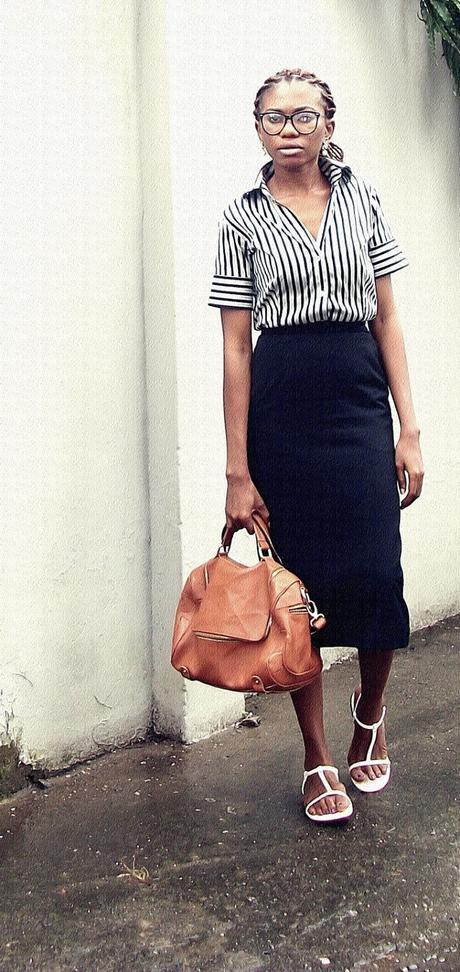 Merona flats / Bernard Shaw shirt /