Spain has some of the most desired holiday resorts and is the favorite summer destination for tourists from all around the world, hosting 75 million of them in 2016. Many of the visitors are British citizens, who travel annually to spend their vacation there, however, they might soon encounter problems with booking at all-inclusive hotels. Because of numerous fake food poisoning complaints, that cost hoteliers £42 million in compensations in the past 18 months, they are considering to ban British tourists from checking in.
The situation has been taken seriously by authorities from both countries. The Hotel Business Federation of Mallorca, the Secretary of State for Tourism and the British Embassy in Spain met to debate the topic. The federation warned tour operators about the possible drastic decision that might be taken starting with the 2018 season and is planning to target French, Swiss and Dutch markets to compensate for the British tourists. The British Government is going to take measures, as well, sanctioning tourists who file bogus claims of food poisoning originating from their stays in Spanish hotels.
This scam system is possible due to some developing British law firms which are promoting themselves as professionals in solving this refund matters. They are going as far as advertising their services in the Spanish vacation places, in front of hotels or even on the beaches. Locals sometimes seek the help of the police, as these promoters do not have licenses for their street work. These firms are using loopholes of international law to obtain repayment money for their clients, which can be as much as £6,000. Hotelkeepers might find out about a claim for the first time when a British attorney company contacts them, sometimes years after the holiday took place.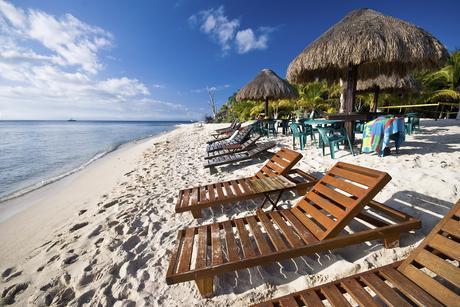 Hotel owners are outraged, as the gastroenteritis claims increased by 700% in last 12 months, with Costa Dorada, Costa Del Sol, Benidorm and Costa Blanca being the most affected by scams. In some cases, they are obliged to pay thousands of pounds to a single complainer for the food poisoning allegations. What is more, not much evidence is needed to register a claim. According to ABTA, the British travel regulator, some supposed victims did not accuse discomfort in a resort or searched for any specialised help locally or after their return home.
At the moment, a receipt for gastric illness medicine is enough to be taken into consideration for a refund. Hoteliers are trying to constrain tourists declaring to feel sick to visit a local doctor for confirmation, hoping this procedure will lower the fake cases because it implies using insurance or paying the medical staff. Desperate actions call for desperate measure and resort owners are taking measures which include asking local pharmacists to stop selling stomach illness medicine to British tourists unless they have a prescription or demanding tourists to fill in forms confirming they did not contact gastric disease at their hotel.
Brits started to crowd in Spanish resorts in last two years, as the threat of military conflicts and terrorist attacks drove them away from other exotic destinations they used to visit like Turkey, Tunisia and Egypt. At present, Spanish tour operators are facing financial issues because of the rising fake illness claims, while legal authorities from both countries are trying to find the best solutions to identify and punish the malefactors.

Have you fallen sick through no fault of your own on a package holiday in the last two and a half years?
If you'd like us to check out your claim for you, visit our holiday claims page below.
More about Holiday Sickness Claims