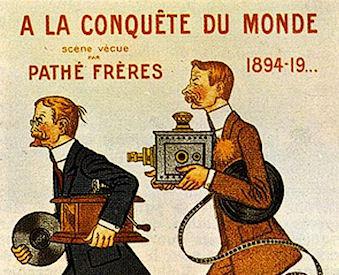 image credit
Founded as Société Pathé Frères in Paris, France on 28 September 1896 by brothers Charles, Émile, Théophile and Jacques Pathé, during the first part of the 20th century, Pathé became the largest film equipment and production company in the world.
British Pathé was established in London in 1902, and by 1910 were producing their famous bi-weekly newsreel the Pathé Gazette. After the First World War they started producing various Cinemagazines as well. By the time Pathé finally stopped producing the cinema newsreel in 1970 they had accumulated 3,500 hours of filmed history amounting to over 90,000 individual items.
On
British Pathé
you can view films and still photographs from the entire archive covering newsreel, sports footage, social history documentaries, entertainment and music stories from 1896 to 1976.
(via ackackack)
The Presurfer