I am thrilled to show you one of the most exciting Bridget Beari projects, Casa Yakunah. I designed the interior of this private home in Tulum Mexico.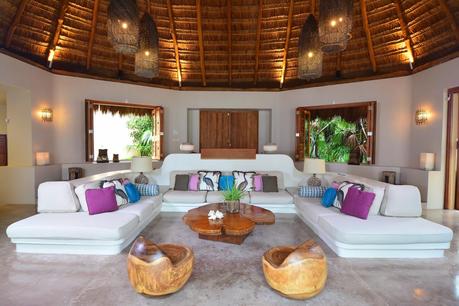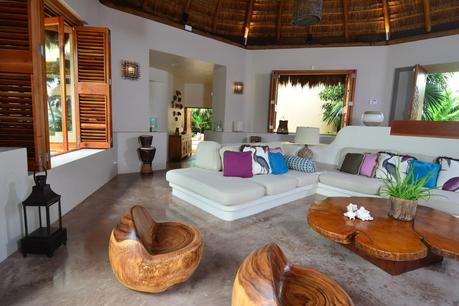 The house is located 2 hours south of Cancun in the biosphere reserve called the Sian K'aan. This section of land is surround by the Caribbean on one side and the lagoon on the other. It is a stunning piece of property.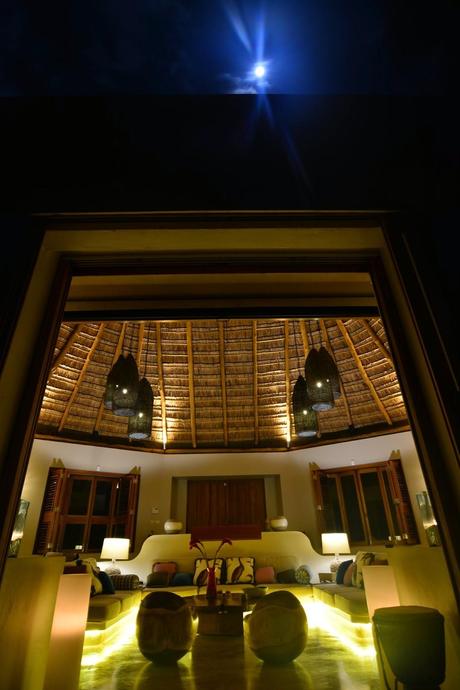 The house was designed by Mexican architect from Cancun. We had many challenges between the Mexican architect, the American designer and the Italian contractor plus most of the workers were Mayan so there were 3 different languages spoken most of the time.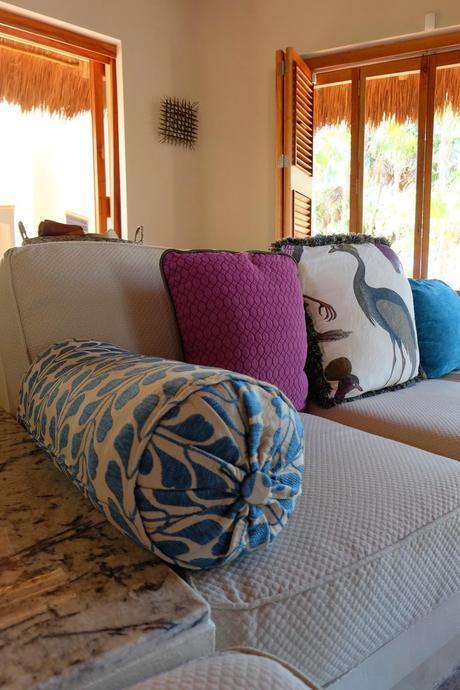 Bringing containers of tile, furniture, lighting from the US and sourcing many things with local craftsmen created the perfect combination of modern comforts, unique design elements and organic pieces.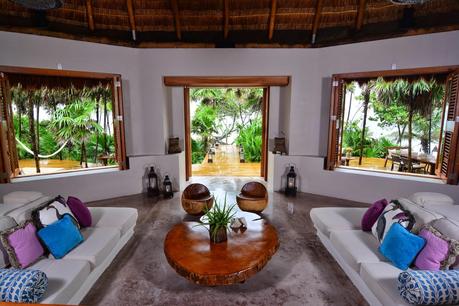 The main living area is a typical palapa design - beautifully made by the local workers. It is mesmerizing to just stare at its beauty. The Tucker Robbins bean chairs and sconces are incredible. The Teracea coffee table from the a single tree trunk is a beauty. ( no trees are cut down for the tables. They only use trees that have fallen naturally ) The Gaston y Daniela bird pillows bring in all the beautiful colors - turquoise, pinks, purples and blues. They were may inspiration piece. The handmade light fixtures in the center of the palapa create a dramatic and beautiful glow in the room. The front doors are also hand carved by a local craftsman.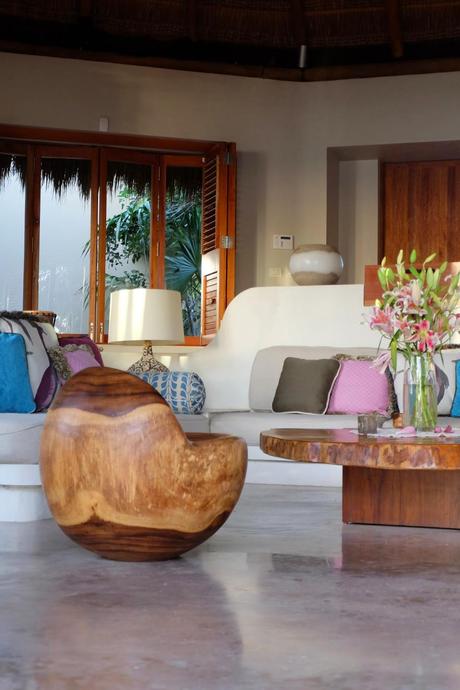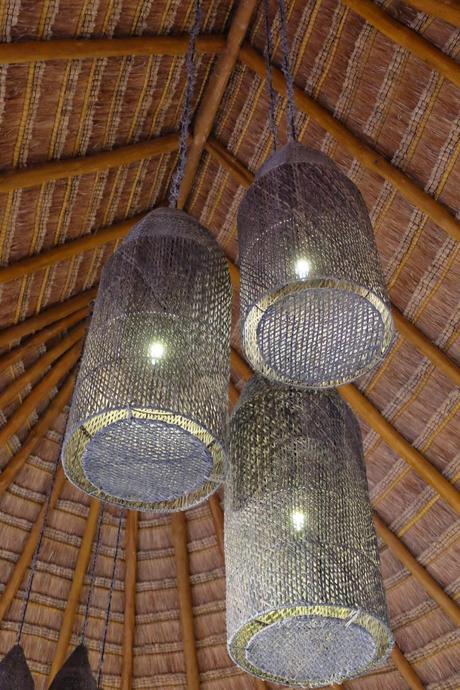 The master tub is hand made from mahagony. It is extremely comfortable and required many dry testing lay downs for the perfect fit.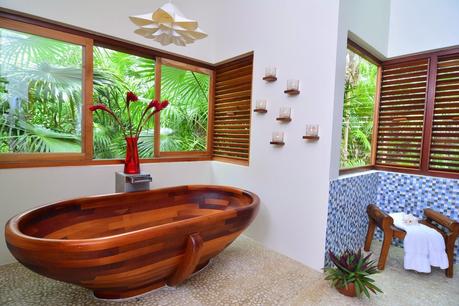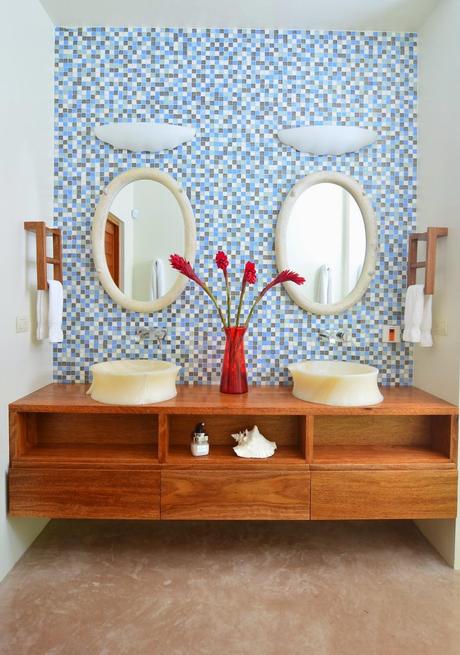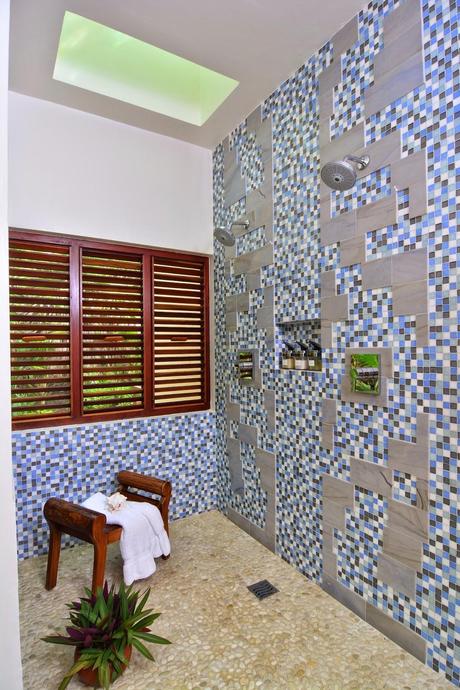 The roof top pool is a stunner. With Italian tile that I fought for and finally one the contractor over. The tile pattern beautifully plays off the blue green of the Caribbean sea.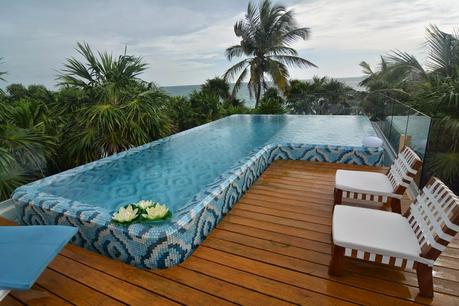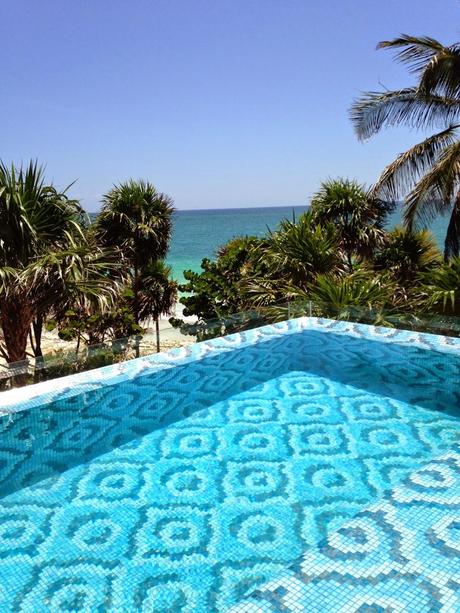 The house is also self sustaining with its own water source, spetic system and windmill. Not to mention its own jaguar and crocs and lizards!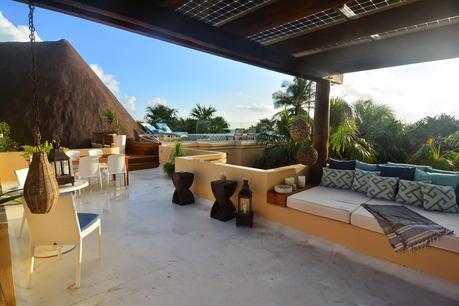 Each of the bedrooms have wall treatments behind the beds - bamboo rods, wave patterns and coconut shells. Fabrics by Manual Canovas, Osborne and Little, Galbraith & Paul, and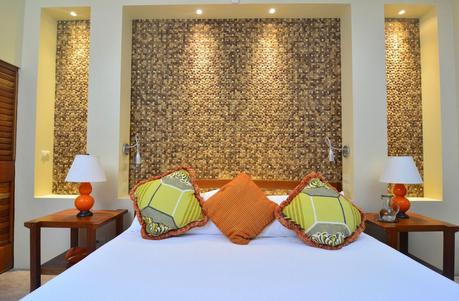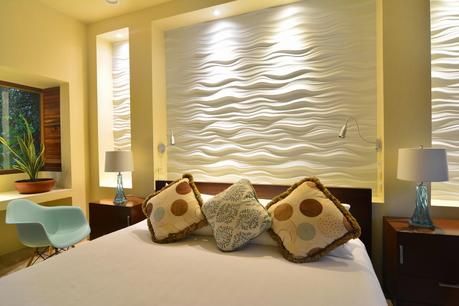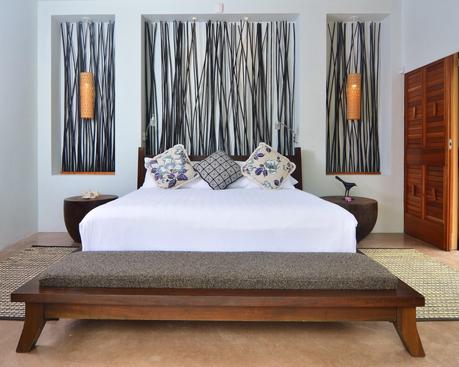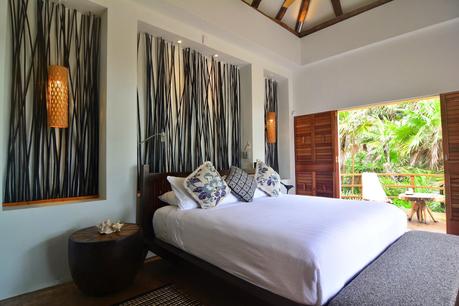 The guest bathroom has a custom designed concrete sink with wave patterns.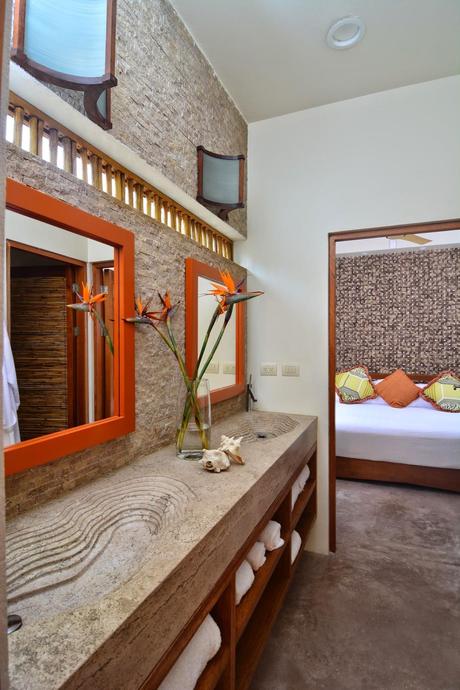 The powder room has a onyx sink and Moroccan Walker Zanger silver tiles.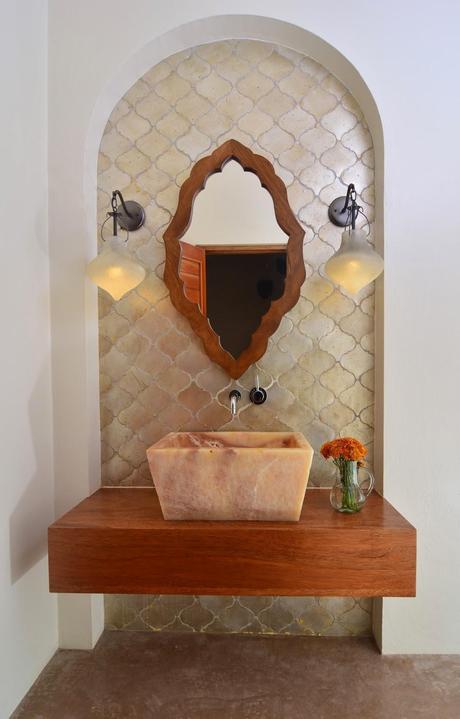 The dining room has a table by Teracea, a light fixture by Lepere, and chairs by Janus et Cie with fabric by LuLu DK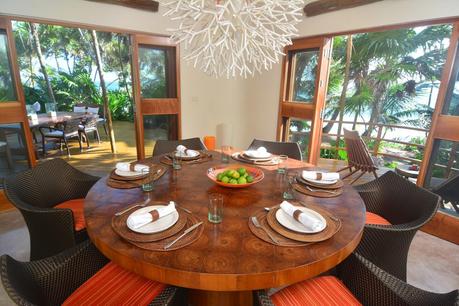 There is a dock on the lagoon side for fabulous fishing trips which on our last trip there my husband took advantage of. He caught tarpon, bonefish, snapper,and snook.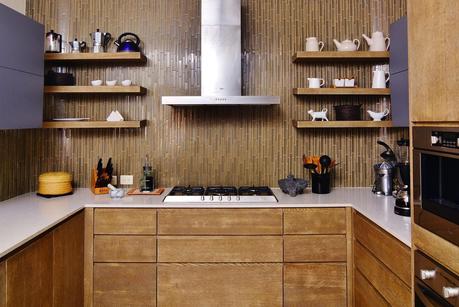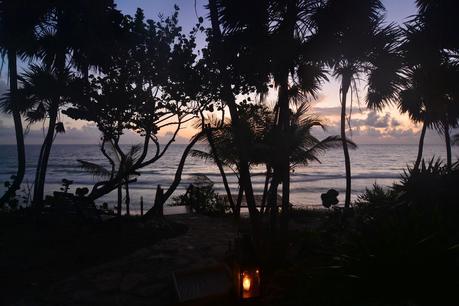 The staff is incredible - Antonio, Paula, Juan, Carlitos cater to your every wish. Prosecco by the ocean, dinner under the moonlight, massages with ocean breeze by Claudia - amazing!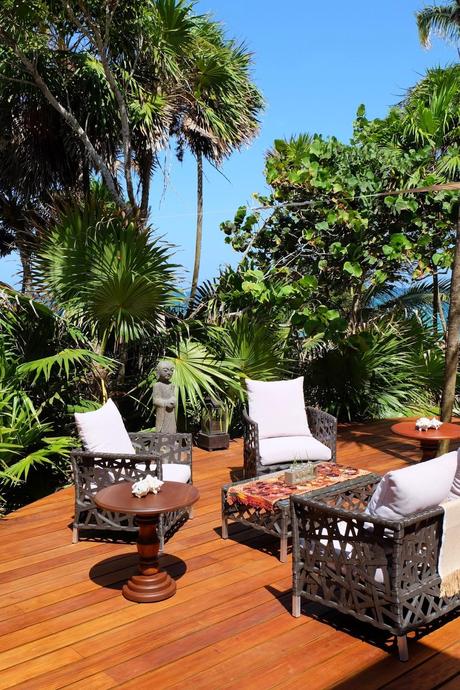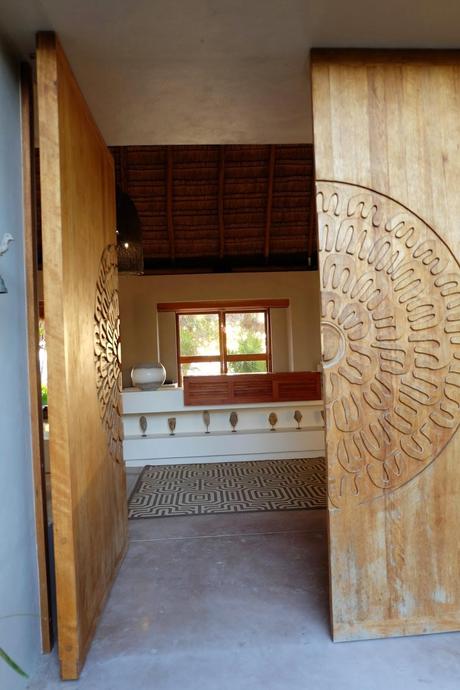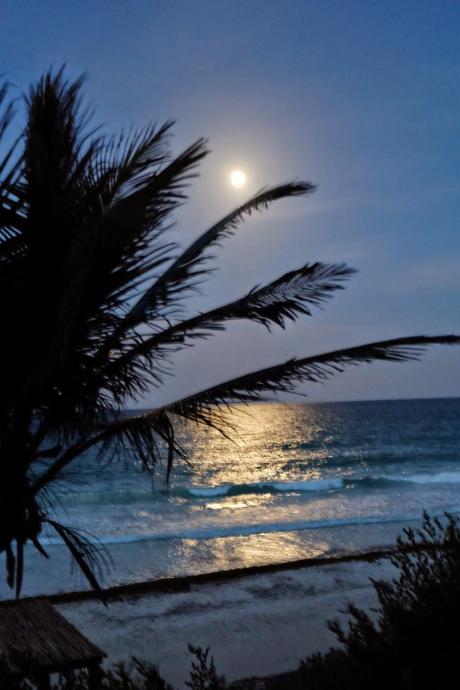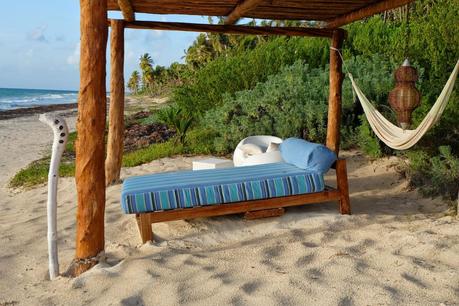 I am so grateful to have amazing clients who give me such great projects and trust in my design vision. It is truly a magical place. 
If you want to see more visit the house's website and like them on facebook! Casa Yakunah