I just returned from 3 days in Hickory North Carolina at the Hickory Chair Company learning all about their products and their way of business. It was truly special and inspiring. 
Love this old logo on the terrazzo floor of the lobby!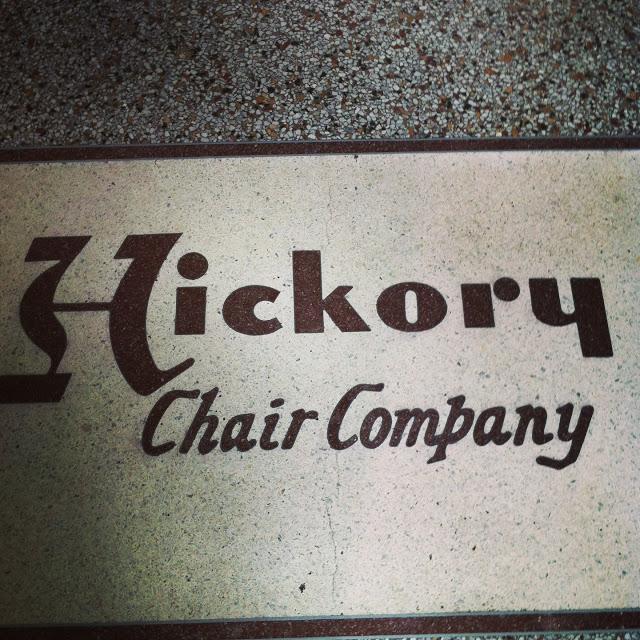 Here is our rep's Kristin's group. 4 from Richmond!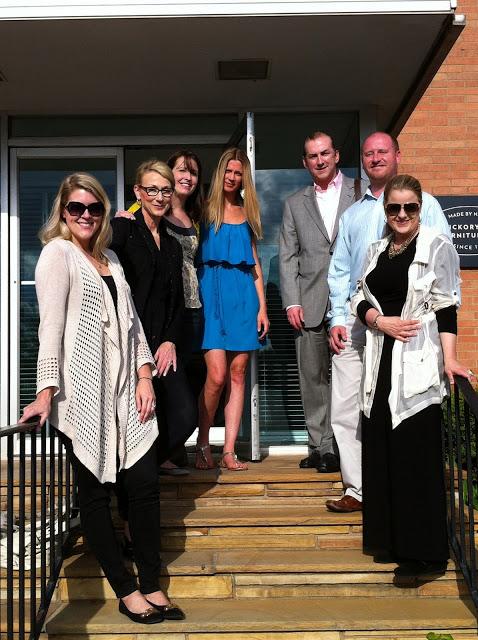 Melissa and I had a ball checking out all the new furniture pieces and see exactly how much time and effort goes into each piece.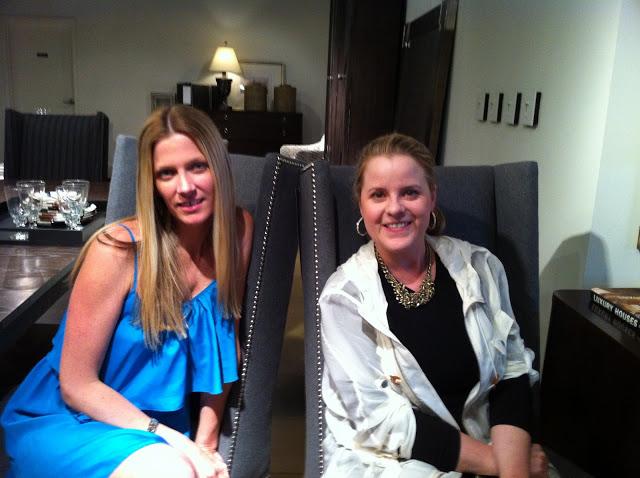 The showroom was beautifully decorated with accessories to give that at home feel.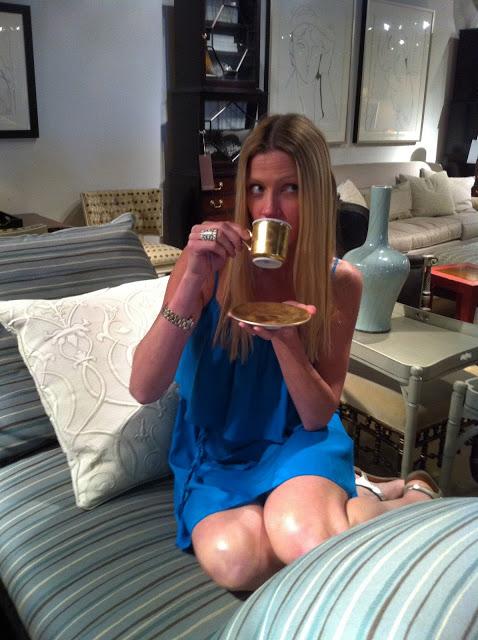 This is all the groups that participated from as far away as Canada and Chicago!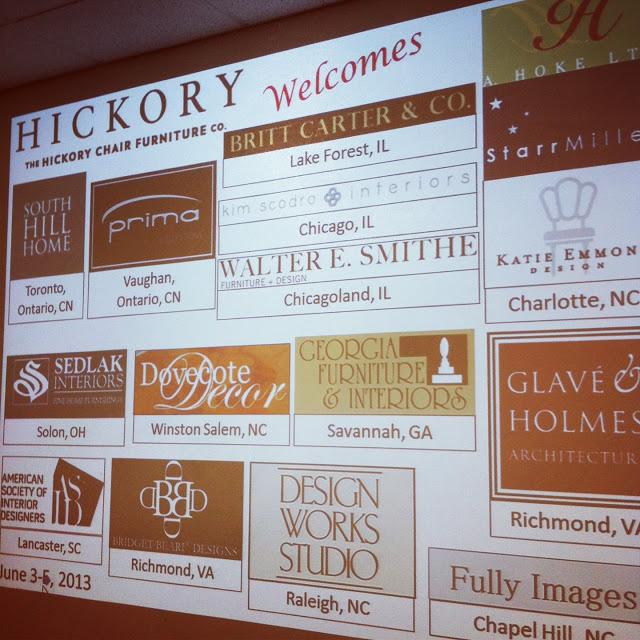 Starting the factory tour..... head phones and glasses on!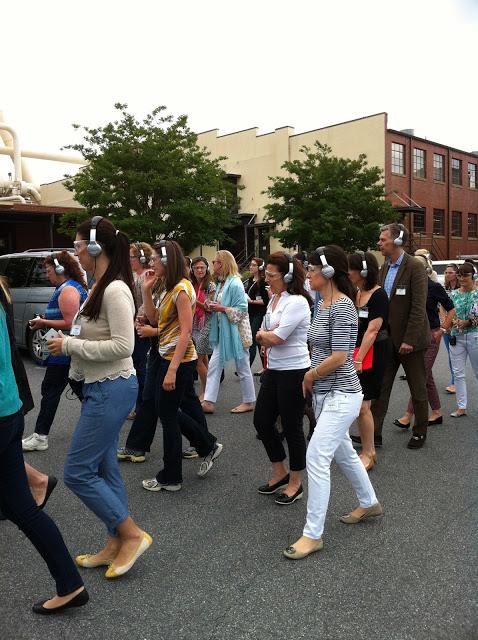 Laura, our fabulous guide and a wealth of knowledge!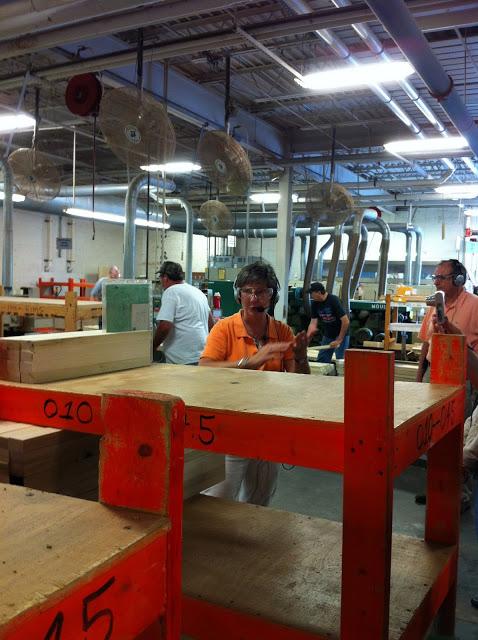 Beautiful raw veneers...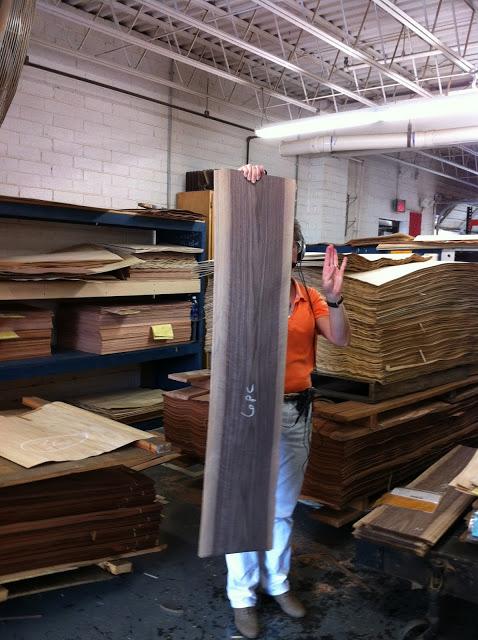 I was very impressed with the raw materials and how beautiful things looked unfinished.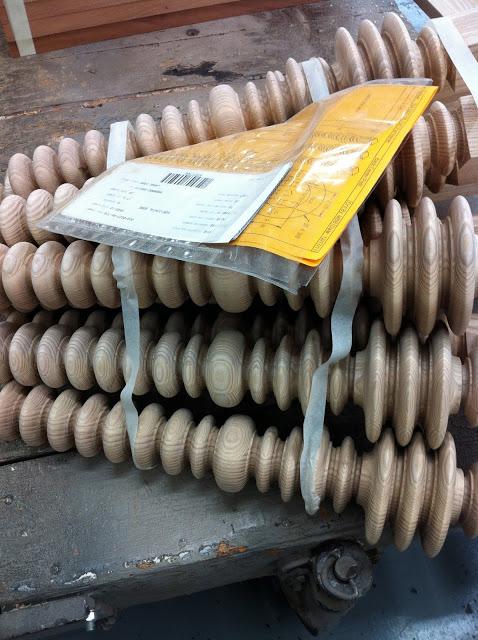 One of the impressive things about Hickory Chair is their EDGE program they have created. This allows workers to take ownership of the company and their work. 
I loved the poster on the board...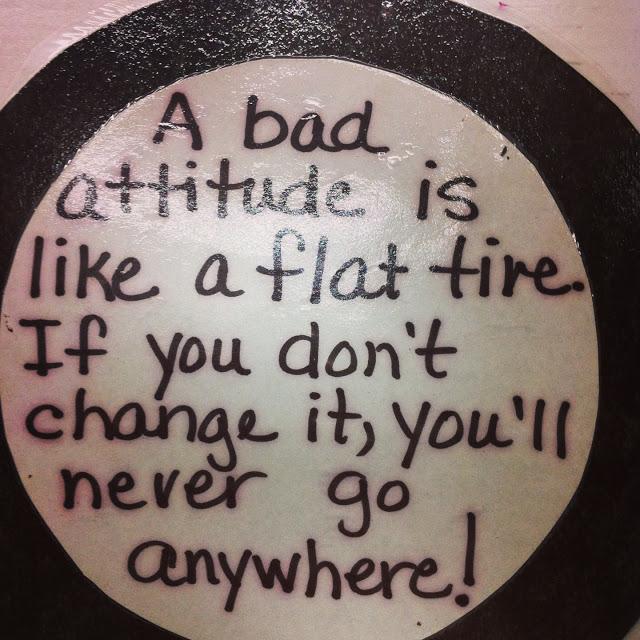 They have posters of magazine where their furniture has been sited. J Lo's apartment, Secx and the City set and more...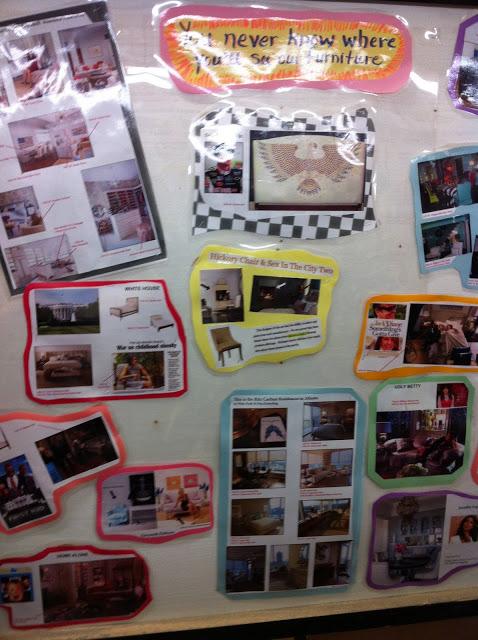 Chest in the raw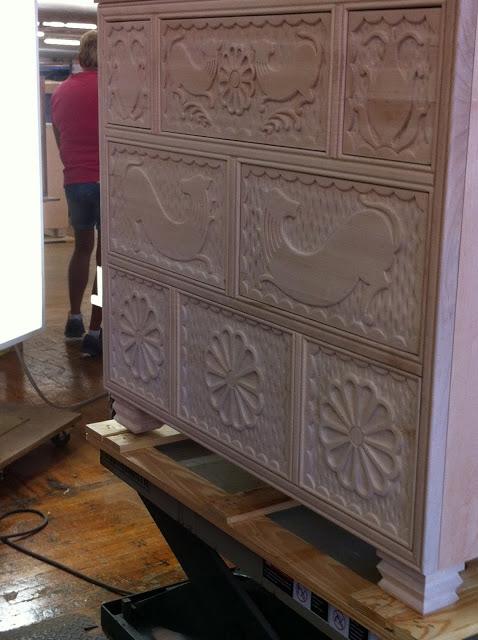 Legs in the raw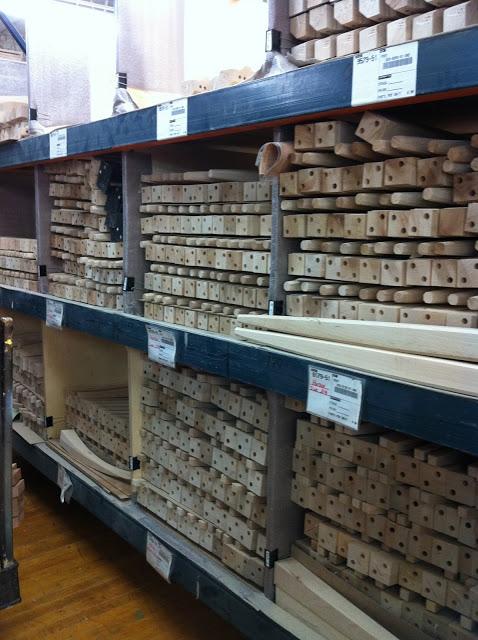 Custom finishing booth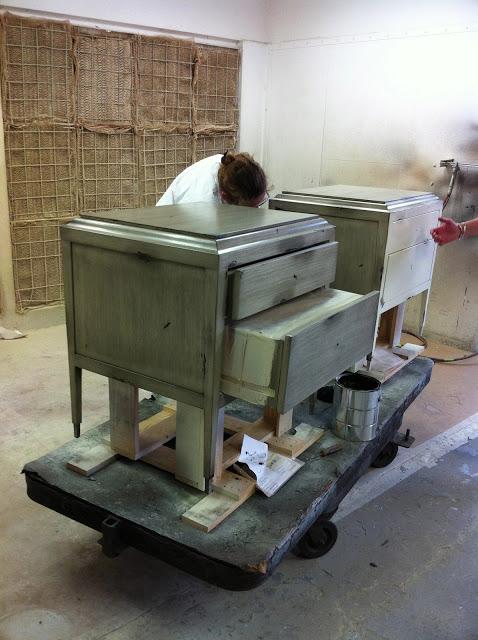 Spray booth - notice no masks. Those walls behind the piece with the vents are filters that keep the air ventilated.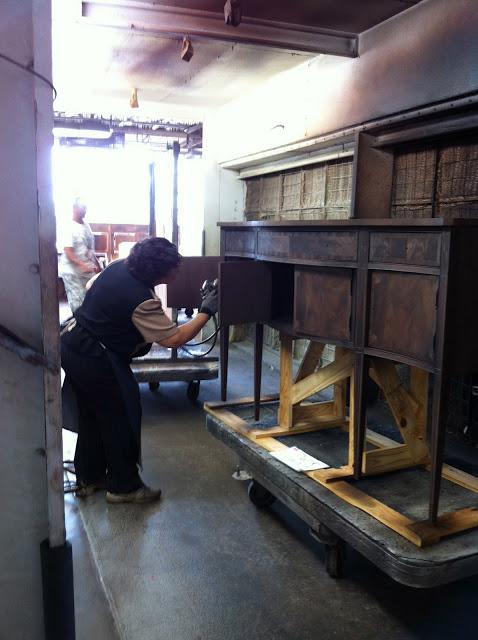 Upholstery shapes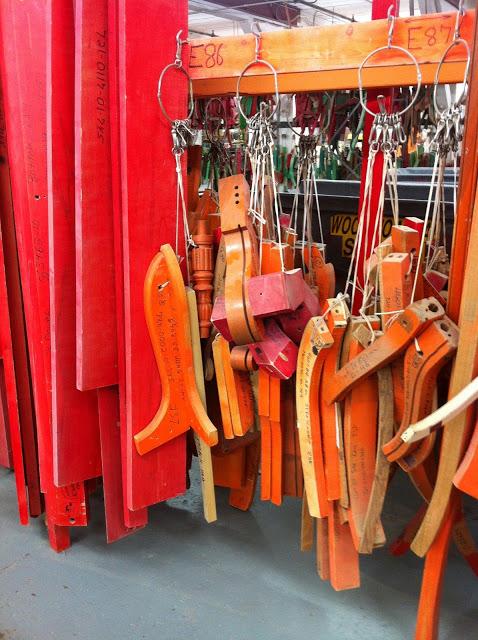 Leg shapes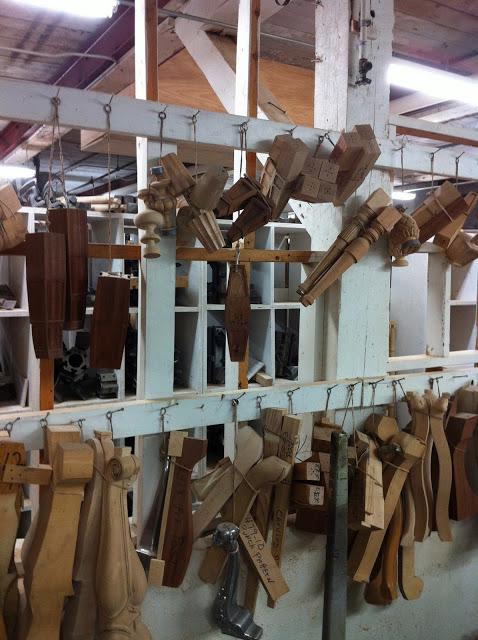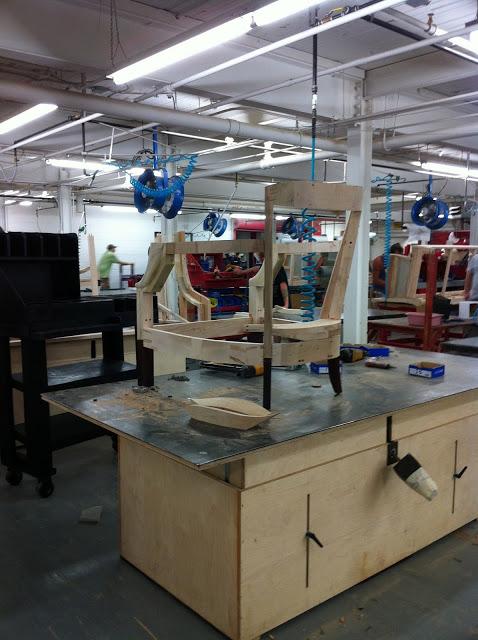 Springs for upholstery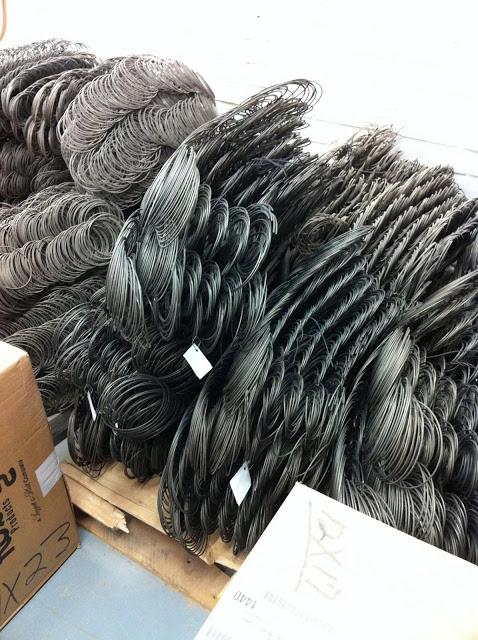 Custom finishes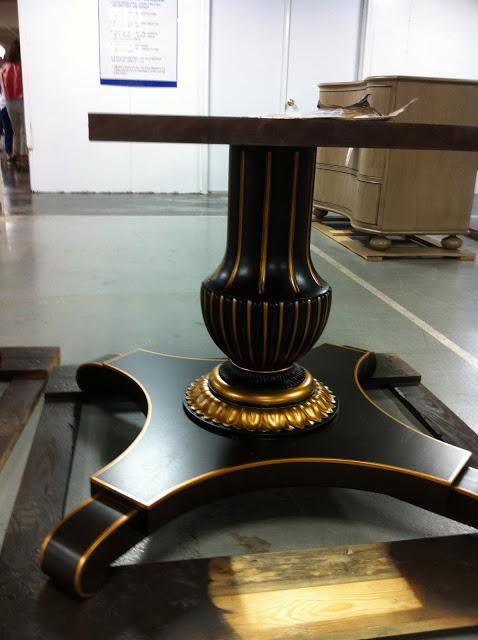 They even have a whole department for custom artwork. It's time for me to be more creative.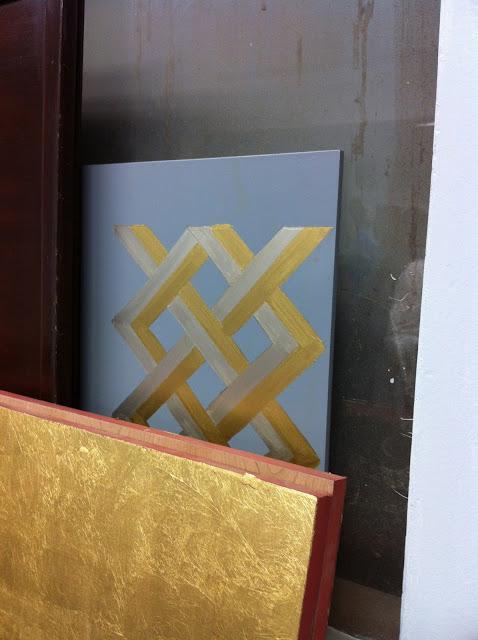 Rolls and Rolls of fabrics offered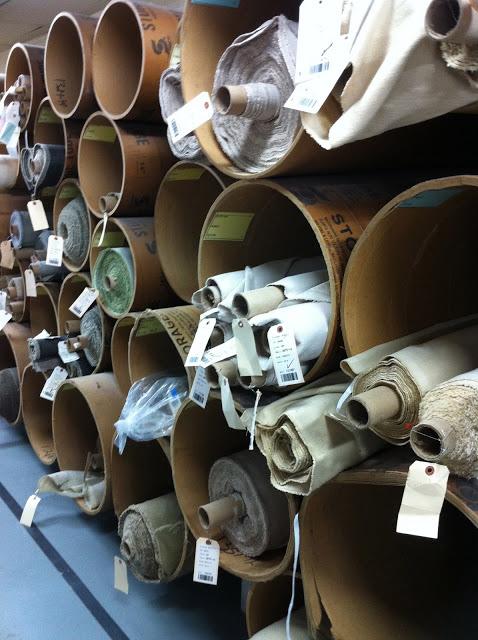 Beautiful slipcovers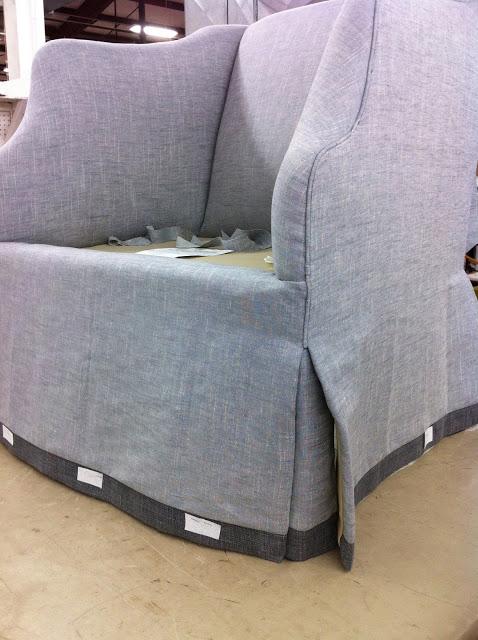 The whole experience was inspiring in terms of design, selling and production. What a great company! We can't wait to sell more! 
Here we are at the last day for graduation. Bridget Beari is officially a Hickory Chair University graduate!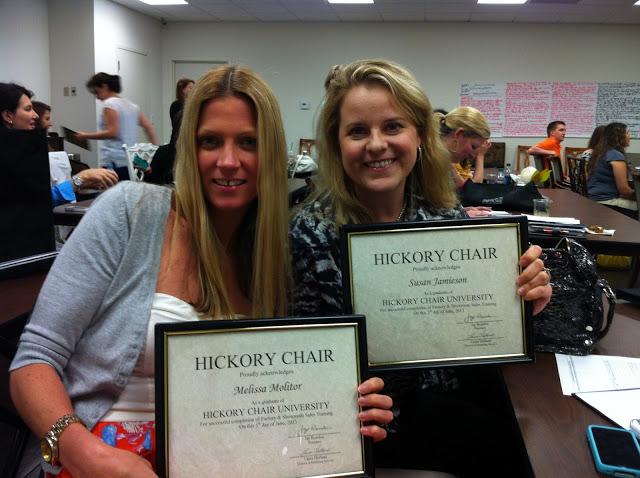 Happy Learning ..........