The word BRIDE carries responsibility to consolidate past and present in a unique envelope called family. Here are some impression that SHE CARRIES IN HER WEDDING ATTIRE as a representation of shouldering her responsibilities. Vogue Wedding Show 2018 exhibited such efficacy at the beginning of this week. Luxury consolidated in dying art and crafts belt of our country is taken as the theme for styling brides-would-be for this year. 
Patching Vintage and Modern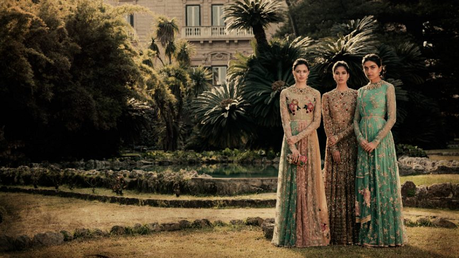 None other than the Bong talent- Sabya seamlessly glorified her brides in aesthetics of styles and walks of tradition with contemporary. A quote from Sabya himself jittered us with excitement.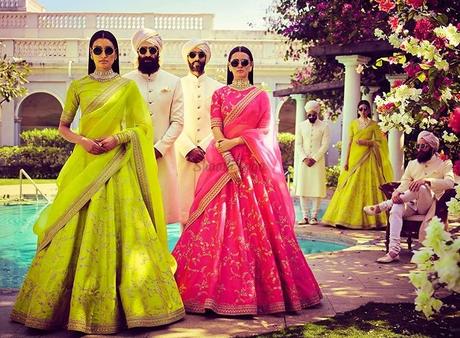 He says "Retro bohemian glamour will set the mood this year. Destination weddings will especially see bright florals, mirror work, multi-coloured Parsi thread work – all with a tropical edge."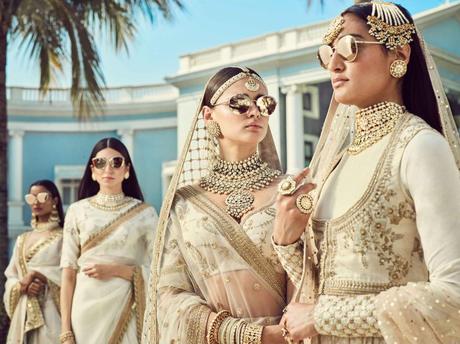 Bridal lehenga designs of this season in Sabyasachi range are more of zardosi or mirror work in light pastels. Adhering to the craft of Indian tradition and styling with contemporary patterns and designs is the POP of weddings this year.
'Diary of a Rajkumari'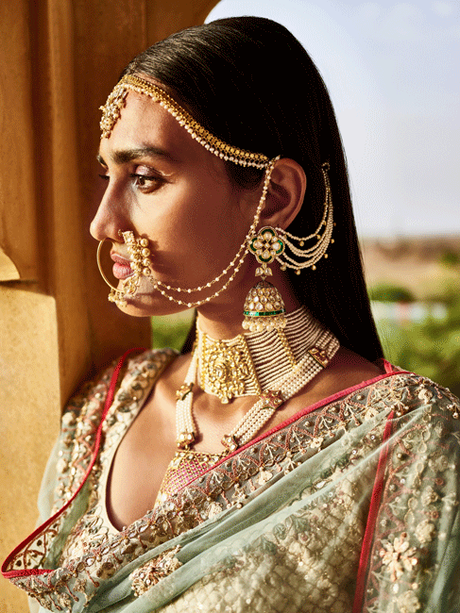 Anita Dongore unfolded Rajasthani craft and legacy to adorn young brides in bridal lehengas. Royal Princess look is what every bride dream of her wedding trousseau. The collection narrates the story of a Royal Rajkumari and her besties journey for the wedding day. Rich silk, vibrant hue with regal Mughal motifs endorses each piece.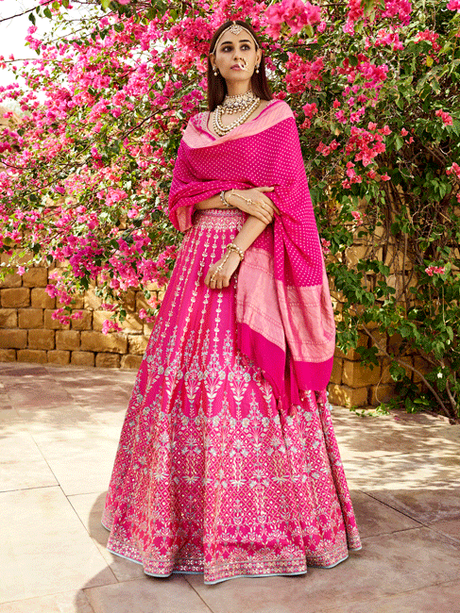 Banarasi weave being the mainstay of the collection tales the story of the land and its people. To symbolize the opulence of bridal lehenga designs and sarees she used all pure gold and silver thread for embellishment. It is all about the royal look so the hue palate is patched in different combination to bring out the regal glory of India.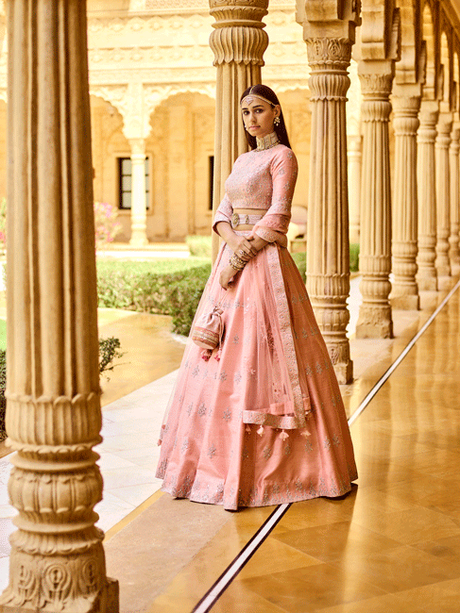 Quintessential red and pink always being the craze are overpowered by fresh green shades, ivory and blue in an approving nod.
Constellation and Stars being Crafted on Trousseau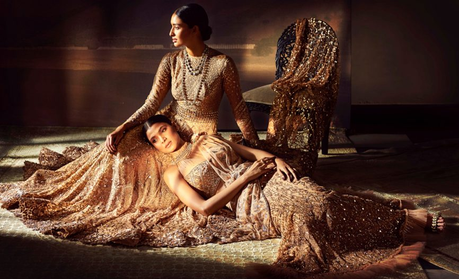 Tarun Talhani presented western cuts and features embellished in cuts and finishing of Indian heritage. Indian supreme craftsmanship with all inspirations from this universe designed and tailored his dresses. Constellation and stars in the universe are made the core theme.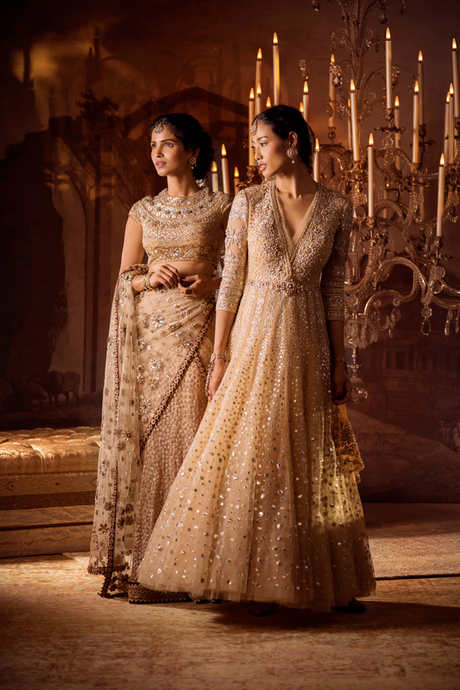 Subtle Baroque inspiration and floral details make it romantic and fancy. In a spectrum, it has portrayed European hue and core Indian traditional base palettes as well. Chantilly lace, Swarovski sprinkled crystals and rose-gold embroideries make each dress Dream-like gorgeous.
Amour De Junagarh – Crafts Your LEHENGA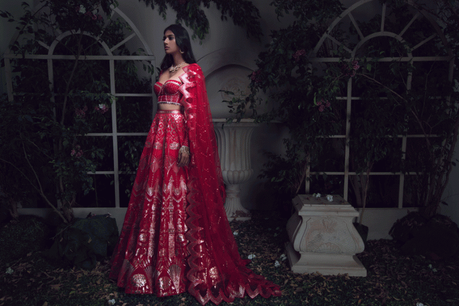 Falguni Shane Peacock, the spouse duo planned to adorn your bridal lehenga in a storytelling craft. A Parisienne queen elopes her castle for her beau who is an Indian prince and reached him to Junagarh Fort located at Rajasthan.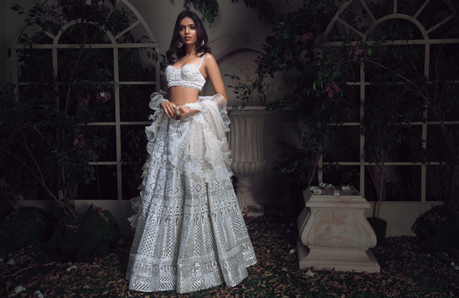 To strike the Indian and Western sensibility in a perfect balance they set the spectrum from nude to pastel with accented jewel tones.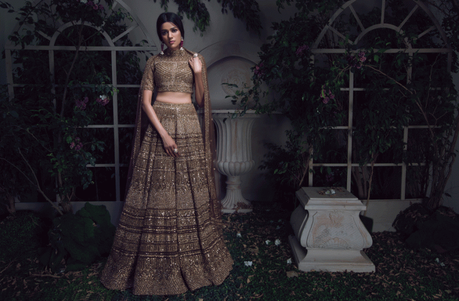 This array sets a special suggestion for brides-to-be from the designer duo – "Choose ensembles that feature superior craftsmanship influenced not just by India, but the rest of the world as well.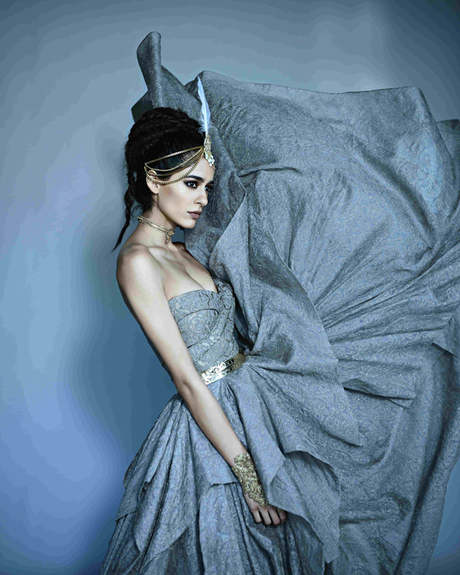 The embroidery must not bog one down; rather the ensemble needs to be effortless and comfortable. Gowns with trains and lehengas with crop tops are fail-safe options."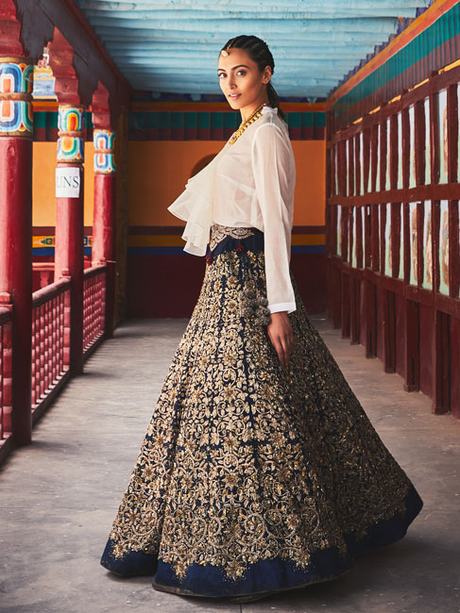 To shop such collections by not compromising on quality and royal feeling you may browse bridal lehenga online. Online stores can open up a vast idea to introduce you to the charm of the season.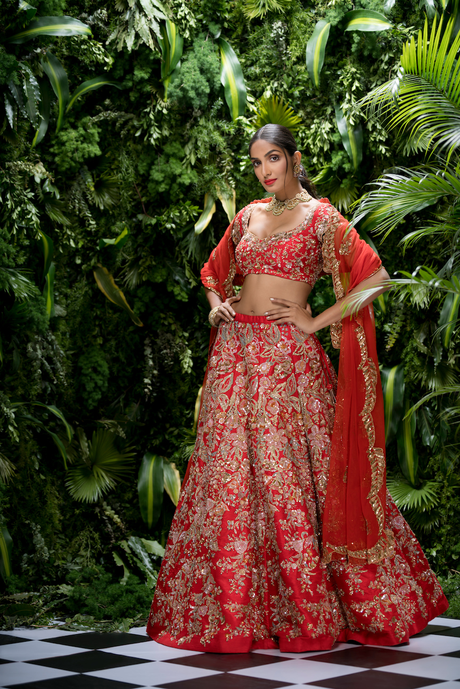 Also, we are working hard to keep you updated with latest on trend.
Image Courtesy: Weddingz.in