I'm not much of a cake or cookie decorator.  I honestly don't have the patience for it.  I mean, I'll do my best  if I have to, but I don't usually enjoy it.  
Maybe this might change as my kids get older and I might a little more time.  But for now, I like to do things simple.  So, when I was asked to make some 'bride & groom' cake pops and pretzel rods for my husband's grandparents 60th anniversary party, I was a tad nervous.  
Fortunately, my husband has a little more patience (and perhaps, skill) when it comes to cake/cookie decorating.  Yeah.  He can be crafty too sometimes.
Well, here's how they turned out: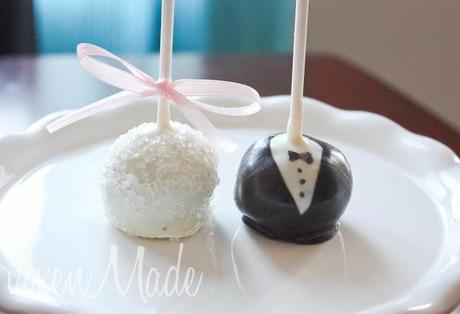 It turned out, they weren't as difficult as we thought.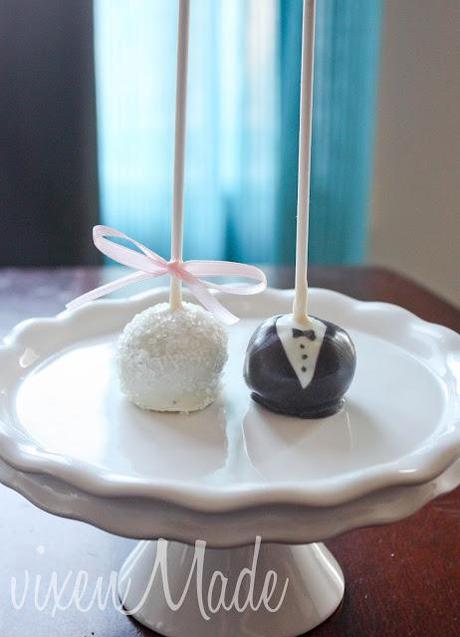 Once we got the hang of the dipping technique, we were on a roll!  (no pun intended, tee hee.)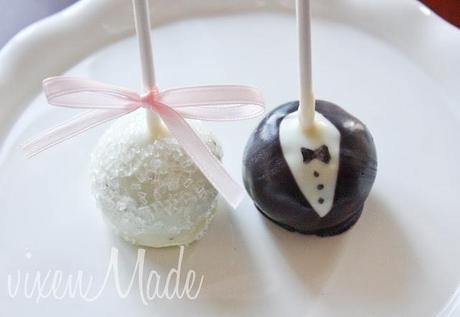 And, of course, the 'brides' were only a matter of shaking on the sprinkles, but the added ribbon was the finishing touch!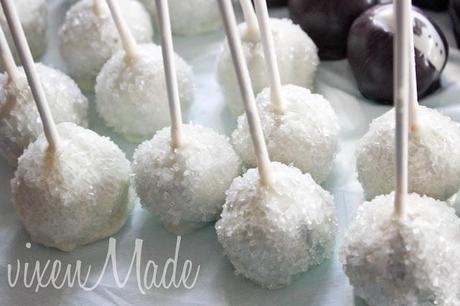 Like I said, I'm no professional.  But they were fun and I was definitely honored to have made them for the party.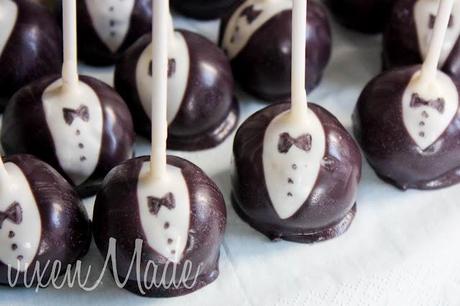 We were also asked to create some matching 'bride and groom' pretzel rods.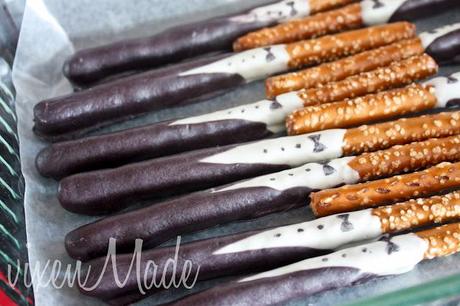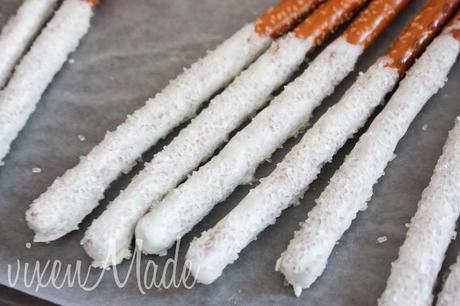 I also wanted to share a little something else with you! My bloggy friend, Kara from Mine for the Making, sent me a little gift in the mail recently.  What fun!  I was so ecstatic when I got this super sweet fuchsia flower ring.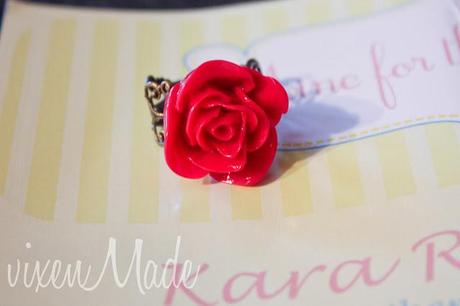 Thanks so much, Kara!  I love it!!  And it's my favorite color, which is so great!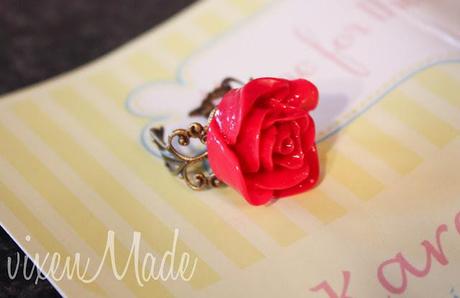 That's all for today!  See you all tomorrow.