Every year we host a Halloween party.  We love to dress up and have fun and the kids love it even more.
For this years theme I wanted to do something different.  Not too traditional, but still a little creepy.  I'm not a big fan of horror movies myself, but as a theme, I figured why not.So we did a Slasher Movie Halloween party.Lots of blood.  Edible blood, that is.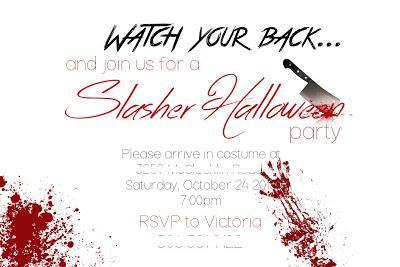 Just a warning: these photos were taken at night, so they're not the best.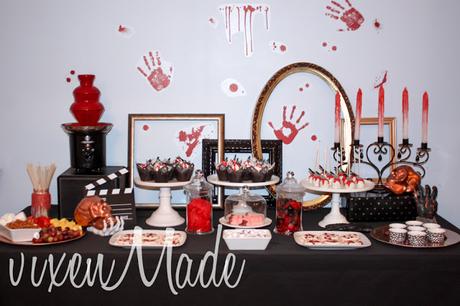 Slasher movies always have the blood.  The gore.  The weapons.  And severed fingers.. probably.  These were made of chocolate.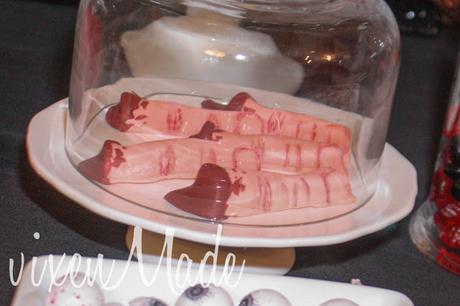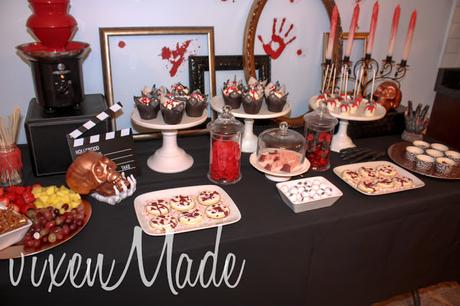 And some flowing blood, also known as, a chocolate fountain.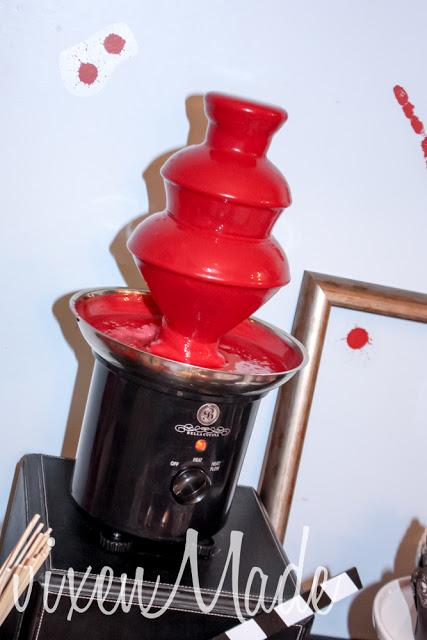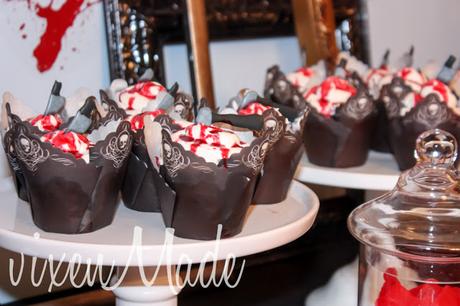 Bloody stabbed cupcakes and cake pops.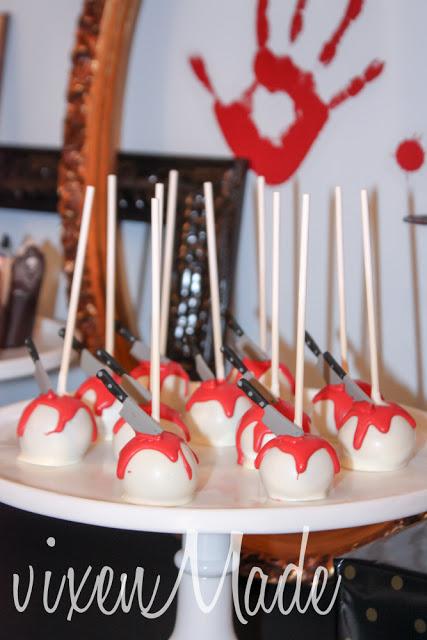 And blood spattered sugar cookies.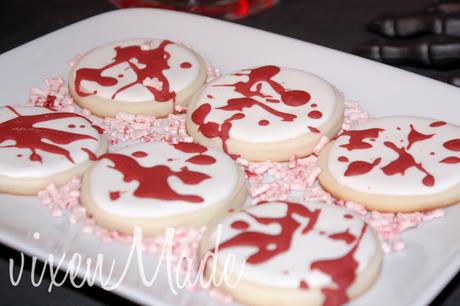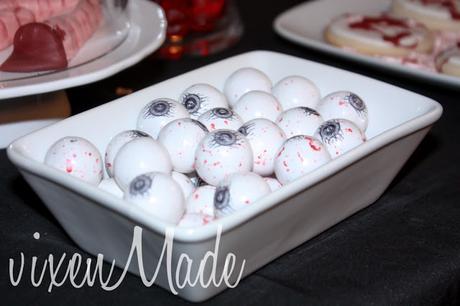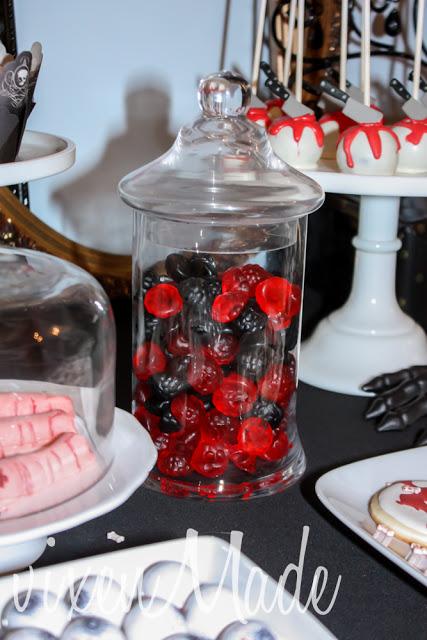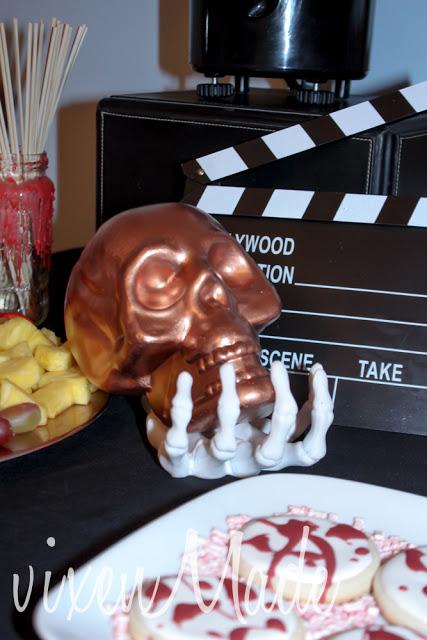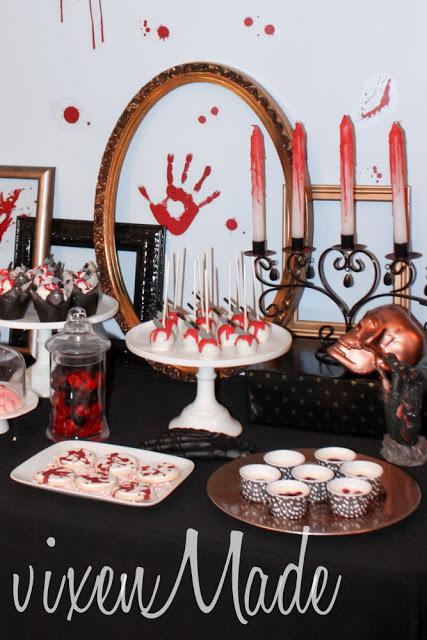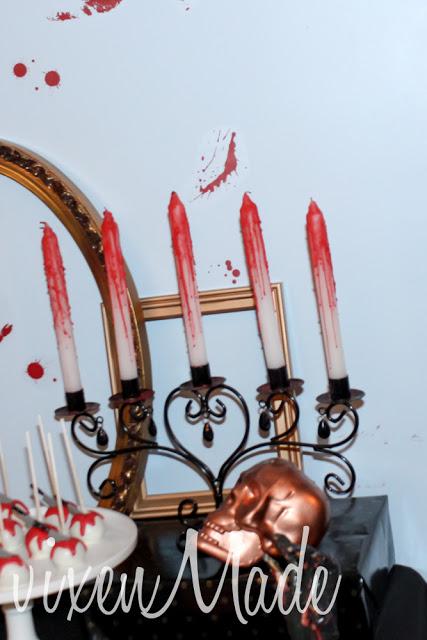 And lastly, raspberry topped panna cotta.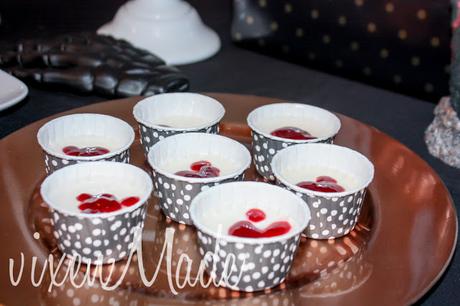 I know, a bloody mess.But we had fun.Thanks for stopping by!
Party Sources:
Invitation:  vixenMade printables
Candy:  Bulk Barn
Black polkadot cups:  Pick Your Plum
Cupcake cups:  Dollarama
Treats:  made by myself