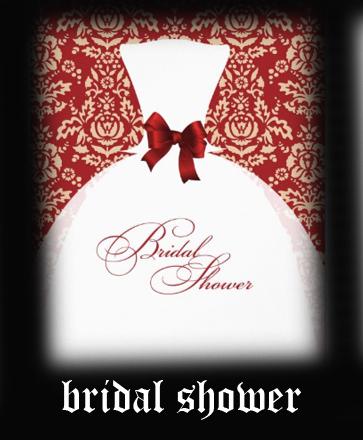 Bride shower involves an authentic way to honor the would-be-bride. It involves a tradition wherein the bride- to- be is bestowed with boundless happiness, steal-worthy activities, special moments, good wishes & gifts. It is festooned with fun, frolic & gaiety, an affair where the bride spends a relaxed time with her near & dear ones before the big fat wedding day. The whole idea behind the bridal shower to present the future married couple with ample necessities which would enable them to establish a home together.
Bridal shower made its origin from the ancient dowry practices when the woman's family was poor enough to provide dowry for her. In such situations, friends of the woman would accumulate together & bring gifts in order to compensate for dowry so as to make the marriage end on a successful note.
The invitation should complete the entire theme of the affair. They should be the mirage of the occasion. This ceremony is basically hosted by maids-of-honor & bridesmaids. Showers are generally held in the afternoon or early evening. It can be scheduled six months before the wedding or can be a week before. It's often said- the earlier, the better. You can be innovative about the choice of the location. It can be held on the beach, or an Italian restaurant. You can set on with some exceptionally traditional ideas to excite the princess about the cozy shower o be held indoors. It can also be held in a hotel ballroom, almost the size of her reception hall. Themes often lead to an easier planning & can help you to imagine without any bounds. Adding color to your bridal shower is versatile. You can even be creative by adding special touches to invitations, dress codes, food, and entertainment.
Incorporate the shower with some heart-throbbing games. They can include memory games, words of wisdom etc. Conclude the ceremony by gifting favors to all the guests. Make it reminiscent for the entire lifetime.