It is said to be the most important day of your life. As a bride, you are a star of your wedding day, so it is needless to say that you must look impeccable. Besides, those pictures are forever and you want them to be outstanding.
Once you've chosen the dress, it's time to deal with other equally important features - face and hair. Therefore, some beauty treatments are mandatory before the big day.
A lot of make-up is not going to cover all the imperfections on your face. If you want your face to glow, you need a quality facial. A professionally done treatment will moisturize your skin and remove all the spots or those horrible blackheads you've been struggling with for ages. In case you have problematic skin, more than one treatment is required. The best tip is to start a year before the wedding and repeat a treat ment once a month, in order to get that perfect look in time for the big day. Also, you need to choose the esthetician carefully. Don't just go to the first salon in your neighborhood. Ask your friends or people online to recommend someone good in your town.
Eyebrows are proven to be the most noticeable feature of a person's face. It doesn't matter if your make-up is done perfectly - if you neglect your eyebrows, the whole picture is ruined. Filling your eyebrows with a pencil is a little bit outdated. Many brides-to-be want trendy, thick, natural looking brows that will not fade on the honeymoon. That is why they opt for the semi-permanent microblading treatment. Unlike brow tattooing, microblading is a process that "draws" hairs, thus making your brows look more realistic. To make sure that it will not go wrong, choose the best in this profession, a certified and a skilful artist. Also, try to find out which training the artist has finished. The most praised artists have completed the PhiBrows training course and have the best recommendations. In addition, consider that eyebrows should be done at least a month before the wedding, in order to get the full effect.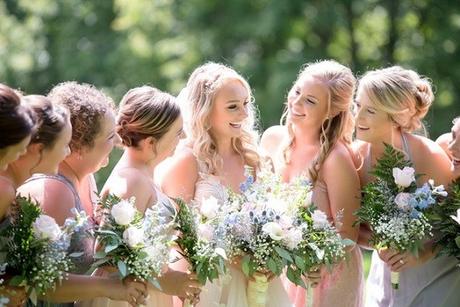 Either for pictures or out of happiness, you are going to smile a lot. Every bride dreams of teeth whiter than the dress. Teeth whitening is a simple and painless procedure. It can be done by a dentist or you can do it yourself, at home, with various teeth whitening kits. Not all of them are effective, so choose those that are proven to have good results. Again, ask someone you know or the internet users for recommendations. In addition, try to avoid coffee, red wine and other coloring drinks for some time and you will have a shiny smile on your big day.
Bear in mind that only healthy hair looks good. If your hair is not properly nurtured, it will look dry and lifeless. Start feeding it on time. Sometimes homemade hair treatments are not enough. In that case, you need to turn to professional hairdressers who work with high quality products. They understand what your hair needs in order to recover its glow before the wedding. When it comes to hair coloring, don't go for a radical change right before the wedding. Take some time to try out different hair styles and choose the one that suits you best.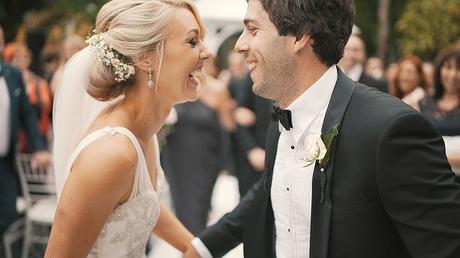 This is a treatment that most brides consider to be a must. No bride wants pale lifeless skin. The contrast of the bronze tan and the whiteness of the dress promises an outstanding look. Therefore, a lot of brides choose a spray tan. Unlike unhealthy and outdated tanning beds, spray tan is completely harmless . The only thing you need to worry about is the shade you want for the big day. Start trying them out a couple of months earlier and choose the best one for your wedding day.
Conclusion
You need to look flawless for your wedding day and these treatments will help you achieve that. A complete makeover is necessary in order to get that bridal glow. Start making your appointments months before the wedding and be careful in whose hands you put your wedding look.
About the author:
Tilly Grant is a freelancer writer and a beauty blogger from San Francisco. She enjoys reviewing and writing about various beauty treatments and products. Loves cooking and spending time outdoors.