On Friday night, we headed to Brewer's Fayre to review their menu. Brewer's Fayre are a chain of restaurants located all over the UK and offer some great value deals making it perfect for mum's night off. We were originally heading there to review the 'Daytime value' menu (which is 2 main meals for £10, Monday – Friday, 12-6.30pm including 12 tasty traditional pub classics) however on arriving, we were told our local one did not offer this deal, so we decided to go for the Chef's counter instead which on Friday, was the 'Chip Shop'.
As it was nearing 6:30pm by the time we ordered, we decided to get starters as we were pretty hungry! I went for the Southern chicken goujons and Warren went for the Sweet chilli king prawns. Both were good for what they were and both were what we expected.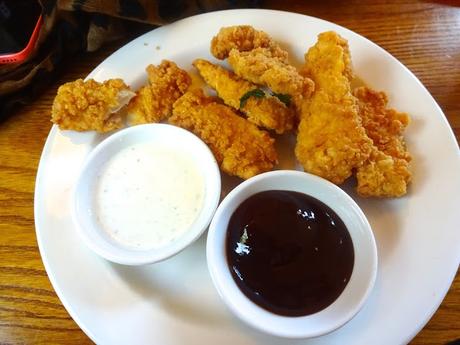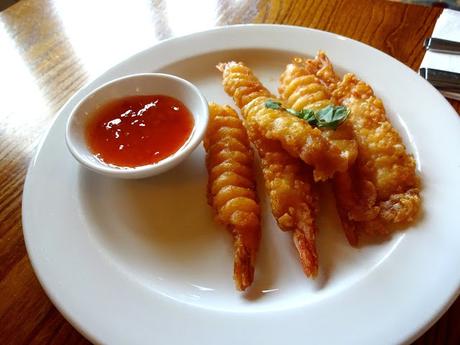 At Brewer's Fayre, they have a great kids menu inspired by the Beano which adds to the fun factor of eating out for kids. I normally encourage Sienna to have a pasta dish rather than something with chips but she really wanted the chicken nuggets and chips so I let her for a change. She ate most of it to be honest which I was surprised about because she doesn't normally love chips! She did some brilliant colouring in as well which we were waiting!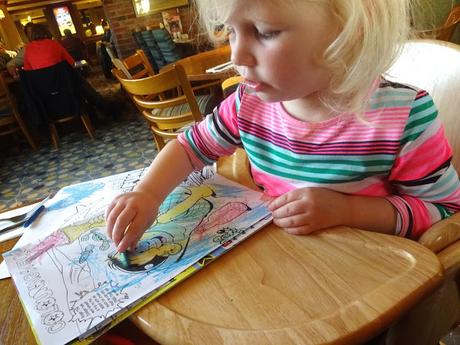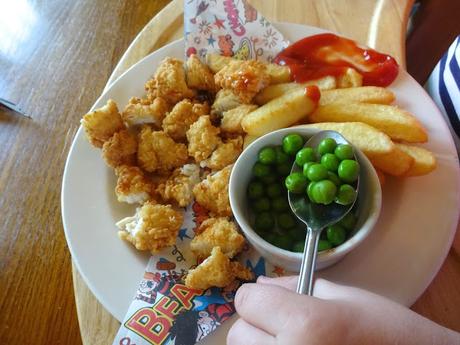 Warren and I were both impressed with the chip shop counter.. It had everything a 'proper' chip shop offers, from fish (of course) to battered sausages, pies, curry sauce and mushy peas. The chips were really good which I am expert at deciding ;)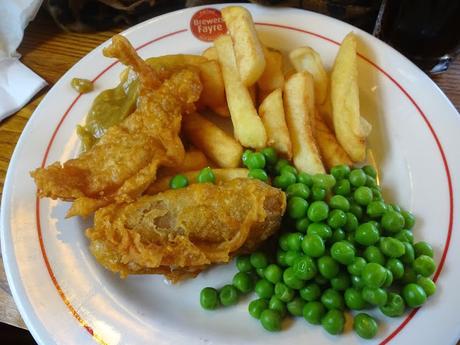 We all got dessert as we figured we had to try them, right? Sienna got the mini doughnuts with chocolate sauce and sprinkles and she loved the fact she could decorate them before eating! She didn't leave anything behind so I am guessing they tasted good ;)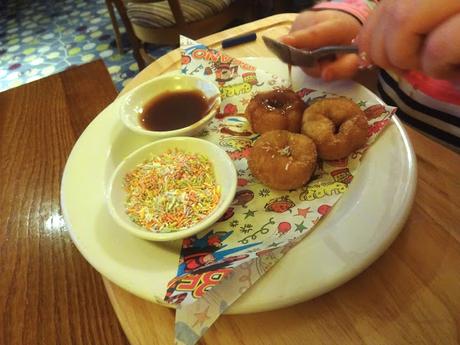 I got the treacle tart with ice cream and Warren got the Apple and cherry crumble with custard. Again, like our starters they were what we expected and standard desserts really for restaurants like this.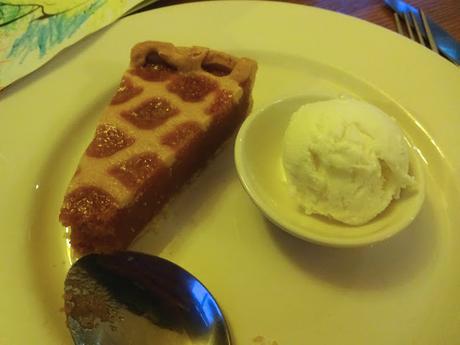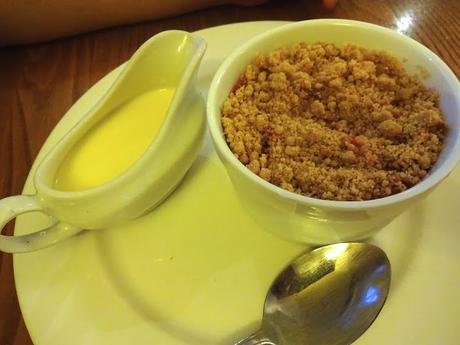 Overall, we left with full bellies that were happy. It wasn't anything outstanding but for a chain restaurant it was ok and the service wasn't too slow either.
Follow me: 

BlogLovin'

 // 

Twitter

 // 

Facebook

 // 

Google+

 // 

Pinterest

 // 

Instagram