There aren't many people in this world that Cancer hasn't affected. Brett Kissel and Carolyn Dawn Johnson do one hell of a job of Brett's current single. I Didn't Fall In Love With Your Hair pulls at the heart strings and gives you feels that you kinda wish all music would give you. Check out this fantastic song below.
Corey Kelly / @CoreyKelly76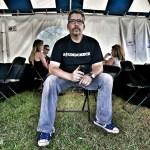 Born and raised in small ltown Ontario, Love me some Whisky & Country Music. Blogger, Photographer and Country Music Junkie.