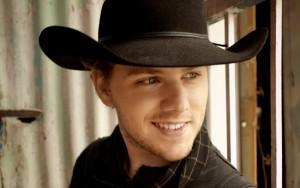 Brett Kissel
Everybody's favourite Canadian Country Music Success story, Brett Kissel, is having a great start to June.
First it was announced that he and Dallas Smith would be headlining the Coors Bouquet Kick-Off Party at Boots and Hearts next it was announced that he would be performing in front of our nation on Parliament Hill to celebrate Canada's Birthday on Canada Day July 1 (will be broadcast live on CBC Television) and then yesterday came likely the biggest news, to date, in his career.  Starting this fall Brett will be touring across Canada with Brad Paisley on Brad's Country Nation tour which was announced mid last month.
Paisley's tour, sponsored by Kraft Cheese & Dairy brands, kicked off in New Jersey on May 16, and will go on to over 40 cities, the US leg ending Sept. 20 in Washington, D.C.
Also on the tour will be Randy Houser, Charlie Worsham, Leah Turner, Dee Jay Silver and now Brett Kissel will join Brad for the Canadian leg of the tour which kicks off October 2 in Victoria, BC.  The tour will roll through Ontario October 15, 16 and 18 with stops in Sault Ste. Marie, Sudbury and Kingston.  Tickets for most Canadian dates go on sale Friday June 6 at 10am local time.  For a full list of dates across the USA and Canada be sure to visit: https://www.bradpaisley.com/tour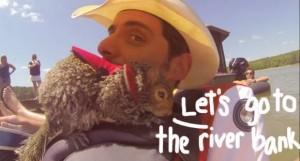 Brad Paisley
This tour puts a cap on what has been an incredible year for Brett who in March, Brett became the first country artist to be awarded with the JUNO for Breakthrough Artist of the Year in 17 years, and his singles "Started With A Song" and "3-2-1" were both Top 3 radio hits all of this within the first year of releasing his debut album "Started with A Song".
"Words cannot describe how excited I am to be hitting the road with Brad Paisley this fall," says Brett. "I have been a fan of Brad's since I saw him perform 10 years ago at the Big Valley Jamboree in Camrose, Alberta. Meeting him a year later in Nashville was a fantastic experience too – simply because he took the time to talk with a youngster like me. He didn't need to ask me about what kind of guitar I played, or who my favourite singer was. But he left a lasting impression on me, and now, fast forward 10 years, I get to share the stage with him, on his cross-Canada tour!"