Tuesday of the previous week when I shared on Timeline an article from INQUIRER.NET "Multi-Awarded Filmmaker Marilou Diaz Abaya Dies, 57". Tuesday of the current week when I celebrated the 9 "miraculous" months of stay in Makati. My heart was moved by the death of the "ICON". My mind was convinced to relaunch a "MULTIMEDIA BLOG". I have to admit that I was engrossed with professional life in the past, but it isn't too late when I realized that I'm in dire need of creative breathing space.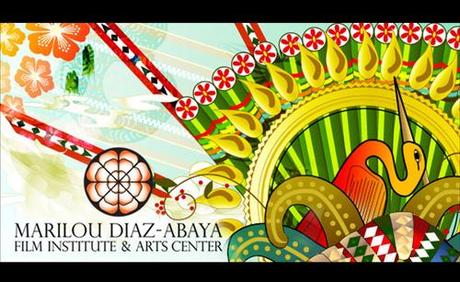 On the occasion of the revival of "Aesthetic Zeal", I am proud to feature Marilou Diaz Abaya Film Institute and Arts Center (aka MDAFI). My appreciation of the institute started at the very moment I took hold of their well-designed brochure when I was in 4th Year College. Unexpectedly, a few months back I came across an online portfolio of a Digital Media Agency (K2 Interactive) and to my surprise noticed the MDAFI Corporate Website. My encounter with the institute's marketing and communication materials proved right the Angelic Doctor on his definition of beauty – it is that which pleases upon being seen. I lost the brochure and I visited the website once in a blue moon, but I still can vividly remember the graphic design. Such is the power of its aesthetics to the point that my mind has no difficulty to behold it. Awe is my initial reaction, but it is followed by a deeper interest. Why such graphics are used? Why is there diversity of races? What does it have to do with MDAFI? The questions are partially answered when I grasped the common ground – ASIAN PERFORMING ARTS. But the curiosity achieved respite when I realized the foundational essence of MDAFI. The institute aims to produce students who can "make excellent Asian Films for the world" made possible through "a deeper understanding of the dynamic rapport between cinema and life". It is supplemented by the conviction of the President and Director of Studies that "film education has more to do with WHO teach and learn, rather than what equipment they use".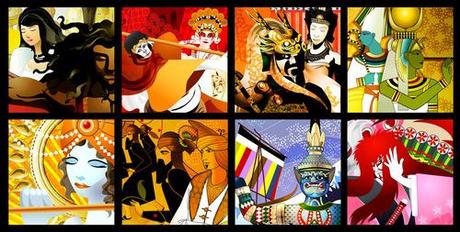 On the other hand, I can't help but also feature the mastermind, the late director Marilou Diaz Abaya. When the news broke out, I was flooded with Facebook statuses of my Multimedia Professor who was privileged to work with his "sensei". He unlimitedly shared her "wisdom" in simple quotes: "If you want to be a filmmaker, you have to train for at least 10 years", "You are the films you make", "Take your award. Say thanks. Leave the podium. Then forget about it", etc. I might not have met Marilou Diaz Abaya in person, but a mention of her name moves me to reminisce her masterpieces (Jose Rizal, Bagong Buwan, Muro Ami, and Ikaw Ang Pag-Ibig) all of which proved her deserving a title "one of the best directors in Philippine history".