By Jay Coen Gilbert
In Solving the Ben & Jerry's Problem – One More Time, Kevin Jones points out that being a B Corp helps companies and their shareholders fend off unwanted buyers.
Kevin goes on to say that his job as an investor who cares about impact as well as return is to go further, and specifically to 'brand the mission' so that, from the perspective of a potential acquirer of one of his portfolio companies like Alter Eco or Better World Books, the acquisition 'will pay off in financial terms.'
B Corp Builds Trust
B Corp helps with this too.  Here's how:
Kevin is right that consumers want to support good companies like Alter Eco and Better World Books.  According to research by brand innovation firm BBMG, 73 percent of these conscious consumers, care about the company that stands behind the product.
But here's the hard part for companies like these and for investors like Kevin – according to that same BBMG research, less than one percent of consumers trust what companies say about themselves, either in statements on packaging or in advertising. Skeptical consumers want third party validation.
And this matters not just at the point of sale of the product, but at the point of sale of the company.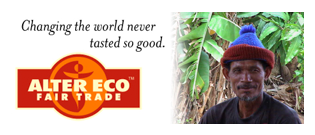 B Corporations can command higher valuations because they are more trusted by their customers, employees, suppliers and other stakeholders. B Corps independent third party certification, and the transparent legal and performance standards on which they rest, maintain that trust post-sale.
When an acquirer buys a company, any price above book value (essentially the liquidation value of the company's assets) is called goodwill — or brand equity. When mission-driven businesses are acquired, this brand equity is at risk because customers, employees, suppliers and other stakeholders become uncertain if the values and practices of the company they supported will be maintained.
Minimizing Brand Risk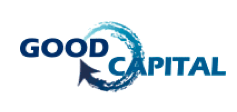 Becoming a Certified B Corporation and maintaining that certification post-sale minimizes this brand risk and maximizes that goodwill, and hence the price a potential acquirer should be willing to pay.
The fact that investors like Kevin Jones and Good Capital get this isn't surprising. That's why Good Cap is a B Corp itself and why they choose to invest in B Corps like Alter Eco and Better World Books. The fact that mainstream venture capitalists get this might be surprising to some.
Investments in B Corps
Investors    Certified B Corp
Good Capital    Better World Books
Tech Coast Angels    Bikestation
Asset Management Company    CAP Global
New Enterprise Associates    GoodGuide
JMI Equity    iContact
Simon Equities    Method
Catterton Partners    Nest Collective/Plum Organics
Pacific Community Ventures    New Leaf Paper
RSF Social Finance    Numi Organic Tea
Mohr Davidow Ventures    Rally Software
Kleiner Perkins    RecycleBank
Fontis Partners    Sambazon
Tiger Global Management    Warby Parker
This baker's dozen sample of investments is evidence that investors agree with Kevin that 'branding the mission' can be a good investment.