The Longest Ride is the tenth Nicholas Sparks romance novel to make the transition to the screen in the last 16 years. Fox and Universal have been making X-Men and Fast & Furious movies for almost as long, and they're only up to their seventh installment, X-Men: Apocalypse and Furious 7 respectively. Of course, that's not at all a fair comparison. The Nicholas Sparks movies really have far more in common with a horror film franchise, all of them made quickly and cheaply, usually following a basic storytelling formula, serving a devout fanbase, new installments arriving around once a year, and all of them routinely turning a rather impressive profit. That's been the Nicholas Sparks formula ever since The Notebook turned into a surprising word-of-mouth hit in 2004, grossing $115.6 million worldwide (or, to put it another way, four times its production budget) and catapulting Rachel McAdams and Ryan Gosling into stardom. None of the Sparks movies since then have topped that, although 2008's Dear John more or less tied it with a worldwide gross of $115m, but they've all managed to at least triple their production budgets (almost all, more on that in a minute).
So, you can completely understand why these movies have gone to a one-a-year schedule, 2012's The Lucky One followed by 2013's Safe Haven followed by 2014's The Best of Me now followed by 2015's The Longest Ride which will be followed by 2016's The Choice. You have to ride that wave, right? That's just what Hollywood always does – it rides the latest hot trend until people get sick of it.
Well, it's starting to look like people may finally be sick of Nicholas Sparks movies. Last year's The Best of Me set franchise lows (if you think of his movies as belonging to the same general franchise) for opening weekend ($10m), domestic gross ($26m) and worldwide gross ($35.9m), all terrible totals for a movie which cost $26m to make. Now, The Longest Ride has stumbled out of the gate, debuting with just $13m domestic, which is several million below what pre-release tracking had predicted. The studio is trying to spin this into a positive, pointing to Longest Ride's impressive CinemaScore grade (A) as evidence that this could yet turn into a word-of-mouth hit similar to the way The Notebook opened low ($13.5m) but finished big ($81m domestic). At the very least, they can be happy that while Longest Ride's opening was a bit on the low side it wasn't Best of Me-low, which Fox distribution chief Chris Aronson seemed to be celebrating when telling THR, "We know this connected with a broader Sparks fan base than the last film did, and like The Notebook, it earned an A CinemaScore."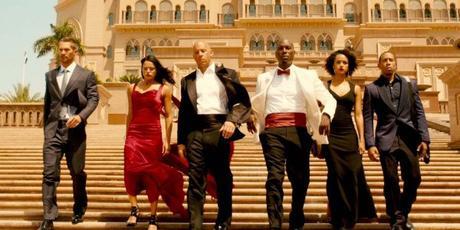 Lesson of the day: Never try to compete with a Fast & Furious movie from now on.
There is a fair argument to be made that Fox's strategy to use The Longest Ride as a female skewing piece of counter-programming to the second weekend for Furious 7 simply backfired because Furious 7 turned out to be a bigger hit than anyone could have possibly imagined, needing a mere 10 days to pass what Fast & Furious 6 made during its entire theatrical run, domestically and worldwide. According to THR, Longest Ride was mostly supported by older women (73% of the audience was female, 43% of them over the age of 34) in the Midwest, the South and Mountain States. It is possible that some of the younger women were too busy this weekend watching Furious 7, which gives Fox hope that a portion of their target demographic which they missed this weekend might give them a big boost next weekend, especially based on that A CinemaScore.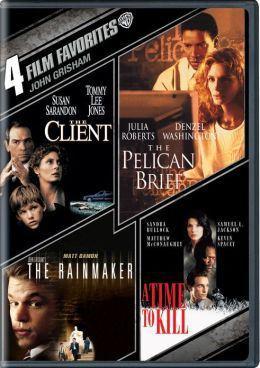 It's also possible that Nicholas Sparks has simply gone the way of John Grisham, a prolific author with multiple high profile film adaptations clustering together to the point of generating pop culture punchlines about how similar they are. In Grisham's case, those movies were
The Firm
($158m domestic in 1993),
The Pelican Brief
($100m domestic, also in '93),
The Client
($92m domestic in '94),
A Time to Kill
($108m domestic in '96),
The Chamber
($14m also in '96), and
The Rainmaker
($45m in '97). The general sameness of this parade of Grisham lawyer films resulted in a hilarious
3rd Rock from the Sun
bit in which the main characters, four aliens pretending to be humans, all try to fit in and each end up reading a separate John Grisham novel. When asked what his Grisham novel is about, Dick (John Lithgow) explains, "It's about a young southern lawyer who fights an evil corporate giant" to which everyone else exclaims, "Mine too!" They then trade novels, realizing they picked up the wrong one on accident but didn't immediately notice because they're all basically the same.
In all honesty, I've never read a Grisham novel before (although I did give the first couple of chapters of The Firm a chance), and I've never seen The Pelican Brief or The Chamber. I don't really know if his novels and films are more or less the same, but it's one of those things that feels true because everyone used to make jokes about it. It is a stigma which still exists. Just last week I was listening to a new episode of the "let's mock bad movies" podcast We Hate Movies, and they had an extended riff about how stunned they all were when they found out that Demi Moore and Alec Baldwin's 1996 courtroom drama The Juror was not a John Grisham movie. I laughed because I realized that based upon the title I had also always assumed it was a Grisham movie.
I am in a similar position with Nicholas Sparks. I have never seen any of his movies or read any of his novels, but I get the impression that they're all the same because everyone jokes about it. Simply Google the phrase "All Nicholas Sparks movies are the same" and you'll discover that mocking Nicholas Sparks movies has become an internet pastime, with Cracked.com really digging into him because in a USA Today interview "he criticized Shakespeare, Jane Austen, Ernest Hemingway, and romance novelists in general for essentially writing the same story over and over." So, they made the following graphic to call bullshit: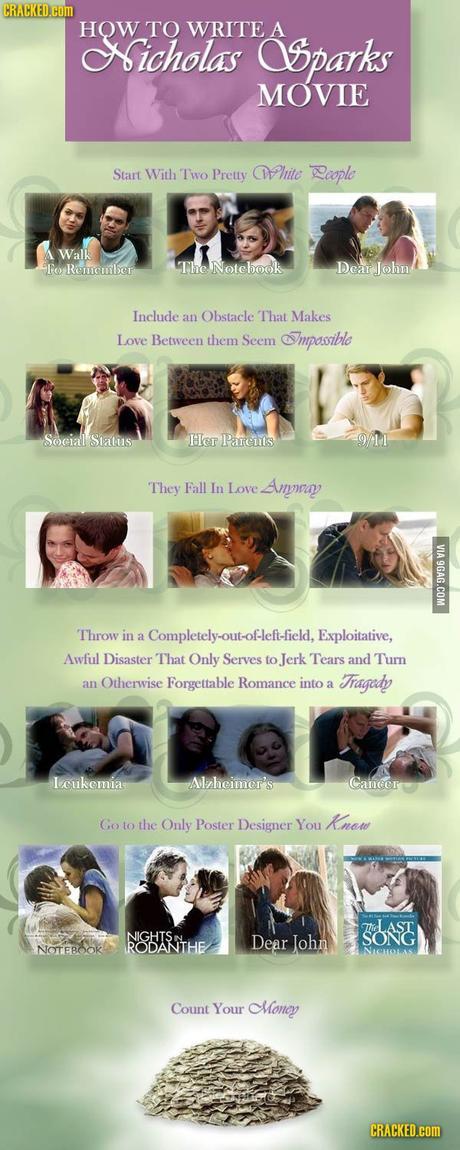 I don't know how much
The Longest Ride
adheres to that formula, but THR describes the plot as "Clint Eastwood's son plays a former bull-riding champion trying to make a comeback who is in love with a college student (Britt Robertson) about to begin a job at a high-end art gallery in New York.  The two find themselves at odds in terms of their future but re-examine their priorities after rescuing an older man (Alan Alda) from a car crash who, from his hospital bed, recounts his marriage and the importance of enduring love."
The "Count Your Money" part of Cracked's equation is surely changing. Best of Me might just be a blip on the radar, and The Longest Ride could rally in the coming weeks. Even if it doesn't, next year's The Choice could do a little better, similar to the way Safe Haven ended up making over $70m in 2013 after the two prior Sparks movies had topped out around $60m. However, I've seen one too many horror movie fad to simply assume this is a bump in the road for Sparks. At separate points in history we were buried in slasher films, couldn't find our way out of Japanese horror remakes, had to turn away from the gore in the torture porn movies, and are now scared of the dark in haunted house movies. Giving people the same basic movie over and over again always catches up to you. It's not just specific to the horror genre. Grisham movies flamed out after just 6 or 7 years, and though it took a while audiences have really turned on watching Liam Neeson in a parade of spiritual and literal Taken sequels.

MovieFone argued
The Longest Ride
landed with such a thud because of the
Furious 7
juggernaut, the family friendly competition from
Home
and the lack of star power (the leads, Britt Robertson and Scott Eastwood, are overshadowed by Alan Alda). Plus, they thought it simply wasn't a good movie.
If you go by RottenTomatoes scores,
when has that ever stopped a Nicholas Sparks movie before? Otherwise, yes, the competition hurt, but it is debatable how much star power means for any film anymore. However, all of that suggests that there is a version of
The Longest Ride
which could have come out and made a big splash in its first weekend. Yet if Nicholas Sparks, or more accurately the Hollywood studios who option his books, persist in cranking out one new movie a year those type of splashes may be a thing of the past.
Interestingly, John Grisham did get another movie made after The Chamber bombed and The Rainmaker kind of flopped. It took around 6 years for it to happen, but it did happen. The Runaway Jury came out in 2003, impressively starring John Cusack, Dustin Hoffman, Gene Hackman, and the still kind-of-new Rachel Weisz. It managed totals of $49m domestic and $80m worldwide, both better than The Rainmaker.  That sounds like a modest comeback story, right? Not so much. Runaway Jury cost $60m to make, and if you subscribe to the rule-of-thumb that to break even a movie must double its production budget you can easily see that Runaway Jury didn't come close to doing that. Grisham actually started branching out more, though, and writing novels about something other than lawyers, probably stunning many when they found out that 2004's Christmas With the Kranks was a Grisham movie.
Does this mean a Nicholas Sparks Christmas comedy is in our future? Probably not. But all of this could mean that maybe Hollywood will pull back and give us 2017 off from yet another Nicholas Sparks movie.
This Weekend's Actual Box Office Top 10 Totals (4/10-4/12)
1. Furious 7 (Playing Everywhere Now, Including China)
Production Budget=$190m
Weekend Gross (Domestic)=$59.5m
Weekend Gross (International)=$195m
Domestic/International/Worldwide=$251.5m/$548m/$799.5m
2. Home
Production Budget=$135m
Weekend Gross (Domestic)=$18.5m
Weekend Gross (International)=$15.2m
Domestic/International/Worldwide=$129m/$112.7m/$241.7m
3. The Longest Ride (Debut)
Production Budget=$34m
Weekend Gross (Domestic)=$13m
Weekend Gross (International)=$3m
Worldwide Debut=$16m
4. Get Hard
Production Budget=$40m
Weekend Gross (Domestic)=$8.2m
Weekend Gross (International)=$1.4m
Domestic/International/Worldwide=$70.7m/$13.4m/$84.1m
5. Cinderella
Production Budget=$95m
Weekend Gross (Domestic)=$7.1m
Weekend Gross (International)=$12.6m
Domestic/International/Worldwide=$180.6m/$256m/$436.6m
6. Insurgent
Production Budget=$110m
Weekend Gross (Domestic)=$6.7m
Weekend Gross (International)=$7.9m
Domestic/International/Worldwide=$114.7m/$135.3m/$250m
7. Woman in Gold
Production Budget=$2m
Weekend Gross (Domestic)=$5.4m
Weekend Gross (International)=$1.4m
Domestic/International/Worldwide=$8.9m/$1.4m/$10.3m
8. It Follows
Production Budget=$2m
Weekend Gross (Domestic)=$1.9m
Weekend Gross (International)=Nothing
Domestic Total=$11.7m
9. Danny Collins (Wide Expansion)
Production Budget=$2m
Weekend Gross (Domestic)=$1.4m
Weekend Gross (International)=Nothing
Domestic Total=$2.3m
10. Kingsman: The Secret Service
Production Budget=$81m
Weekend Gross (Domestic)=$1.3m
Weekend Gross (International)=$9m
Current Domestic/International/Worldwide Total=$124.5m/$267.5m/$392m
What Left the Top 10?: Do You Believe? (Current total: $11.5m domestic/unknown budget) & The Second Best Exotic Marigold Hotel (Current total: $77.7m worldwide/$10m budget)
What's Up Next?: Unfriended, Paul Blart: Mall Cop 2, Tina Fey-narrated nature documentary Monkey Kingdom

Sources: BoxOfficeMojo.com, THR.com