By Friday afternoon, the industry trades were excitedly projecting Spectre to end up with a domestic opening somewhere just a tad north of $80 million, not as high as Skyfall's franchise record-setting opening ($88 million) across the same weekend 3 years ago but impressive nonetheless.  That was based on Spectre's preview screenings from Thursday evening and early Friday ticket sales, but the rest of the weekend never quite matched that initial enthusiasm, resulting in a $73 million opening.  Of course, Sony has been claiming for a while now that its internal projections for Spectre were for an opening in the $60m-$70m range.  Why?  Mostly because their market research indicated The Peanuts Movie was going to siphon away some potential viewers, which is kind of what happened with Peanuts opening to $45m.
Sure, but is a $73 million opening for Spectre a disappointment?  As I previously discussed, at one point Sony's head of business affairs said that even if Spectre equals Skyfall's $1.1 billion worldwide total Sony will only realize about $30 million in profits due to the studio's overly onerous deal with Bond co-producers MGM and Eon Productions.  Of course, he said that before Spectre was able to hack $50 million off its production budget thanks to tax incentives and product placement deals, and even if the profits are minimal there is still something to be said for getting to be the studio that distributes the new James Bond movie.  It gives audience's an instant positive association with your brand, and strengthens relationships with theater owners.
Well, now here's Spectre already trailing behind Skyfall in the US/Canada with the last Hunger Games movie and new Star Wars movie looming large on the horizon.  That being said, after its limited international opening last weekend Spectre incorporated 76 new foreign markets this weekend, placing No. 1 everywhere and amassing $117.8 million, with $20.1 million of that coming from Germany alone.  It only declined 29% in its second weekend in the UK, and now has a 10-day worldwide gross of $296 million.  "It's a fantastic start," said Sony worldwide distribution president Rory Bruer. "On every continent — including Latin America, Asia and Europe — it is breaking Skyfall records."
Yeah, but is that $73 million opening in the US/Canada a disappointment?  There are a lot of numbers to thrown around, but just let me know whether or not I should feel impressed or disappointed.  Simplify things, please.
It's not really a disappointment because it's roughly what we should have expected, despite what Spectre did last weekend in the UK (that extra time with the movie being out in the UK was long enough for word-of-mouth to spread that this movie may not be as good as Skyfall):
1. It's Not the 50th Anniversary This Time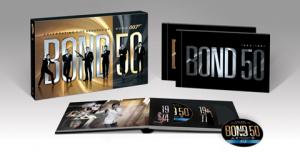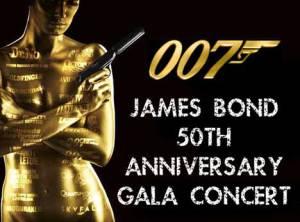 Skyfall
was the very expensive exclamation point to an entire year MGM and Sony spent celebrating the 50th anniversary of James Bond.
  Spectre
, eh, it's just another James Bond movie.  It doesn't come with nearly as much pomp and circumstance, even though there's been plenty of that.
2. Dang You, Charlie Brown!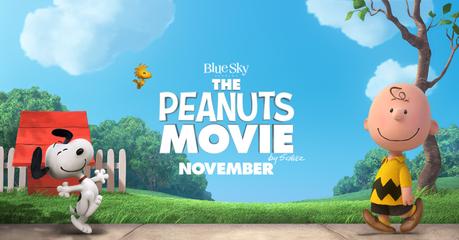 Peanuts started out as a comic strip in 1950, and has been translated into 21 different languages
Here are the new movies Skyfall had to deal with during its opening frame (Nov. 9-11, 2012): …. None.  The rest of Hollywood completely yielded the weekend to Sony and Skyfall.  The week prior to Skyfall's release is when Disney put out Wreck-It Ralph, but Fox decided to use that same kind of family-friendly counter-programming and place it head-to-head with Spectre, throwing Charlie Brown and friends at Bond.  Over half (55%) of the The Peanuts Movie ticket-buyers were female, and families turned out in force (70%).  By contrast, Spectre skewed male (62 percent) and older (75% of ticket buyers were 25 or older).
It's a situation where you had two very different movies both trying to reach the widest audience possible, even though Spectre ended up with a PG-13 rating, and the fact that audiences actually had another option this time around as opposed to back in 2012 with Skyfall is likely enough to have depressed Spectre ticket sales.  Of course, the hypothetical James Bond-loving mother of two who might have been forced to take her kids to The Peanuts Movie this weekend will probably still see Spectre at some point over the next two months.  It just couldn't happen this weekend.
3. It's Overly Long & Just Not Good Enough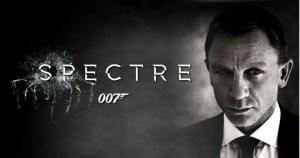 Spectre
, at nearly 2.5 hours, happens to be the longest James Bond movie, arguably limiting the number of showings a theater can fit into a single day, although I'm not sure how much that matters since my local theater still has at least one new showing of
Spectre
starting every hour of the day between 11 AM and 9 PM.
Those audiences who did see Spectre seemed pretty cool with it, giving it an A- on CinemaScore.  However, opening night audiences graded Skyfall as an A three years ago.  So, the enthusiasm among opening night fans walking out of Spectre is not quite as high as it was for Skyfall, but that's nothing compared to the critical reaction.  Spectre is the worst-reviewed Bond movie of the Daniel Craig era.  That's right – critics hate it even more than Quantum of Solace (although just barely)!
The RottenTomatoes scores
Spectre – 63%
Skyfall – 93%
Quantum of Solace – 65%
Casino Royale – 95%
Why?  Because critics think Spectre's female characters are pretty much a joke, the weird mix of camp and grit does not work at all, the final act is laughable, the plot twists are so telegraphed that Bond seems like an idiot to not see them coming, Christoph Waltz is merely okay as the bad guy, etc.  In general, critics seem to think that Spectre tries so dang hard to be as good as Skyfall that it fails in just about every comparison you could make between the two movies, except for the pre-credits sequence.  The fact that Spectre is 2.5 hours long only adds more to the tedium and misery.
Word-of-mouth like that is why I personally have not seen Spectre yet.  I am not really a James Bond enthusiast, but when one of them comes along and is loved by all (Goldeneye, Casino Royale, Skyfall) I'll make a point to eventually see it.  Spectre does not have that kind of word-of-mouth, and I'm surely not the only casual fan who has decided, "Eh, maybe I'll check it out over Thanksgiving."
4. The Spy Movie Genre Has Already Had a Busy Year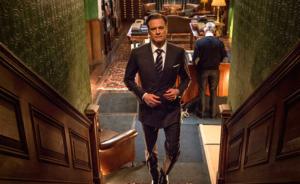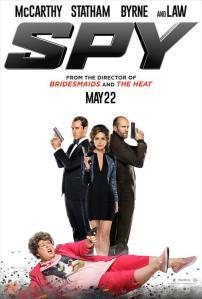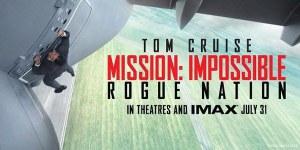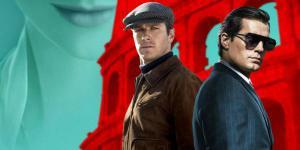 The spy movies which came out prior to
Skyfall
in 2012 –
Haywire, This Means War
and
The Bourne Legacy –
had a combined domestic gross  of $185m.
Heck, Mission Impossible: Rogue Nation made more than that on its own this year ($195m).  Overall, the spy movies pre-dating Spectre in 2015 – Kingsman: The Secret Service, Spy, Rogue Nation, Man from U.N.C.L.E.– combined to gross $478m domestic.
That means that by the time this new James Bond movie arrived audiences had already purchased plenty of tickets to see spy movies this year, way, way more than in 2012.  On top of that, both Kingsman and Spy are James Bond parodies, which instantly makes Spectre feel a bit old-hat.  Moreover, Rogue Nation and Spectre feature similar plots and even settings.
Really, Rogue Nation is probably the best reference-point. It came out three and a half years after Ghost Protocol  saved the franchise and set franchise highs at the box office.  It sold plenty of ticket, but not quite as many as Ghost Protocol, ending with a worldwide gross around $20m short of Ghost Protocol's.
Is that where Spectre is heading? The difference here is that the quality of the movies didn't seem to matter.  Critics actually thought Rogue Nation and Ghost Protocol were equally good (92% for the former, 93% for the latter) whereas everyone seems to agree that Spectre is a noticeable step down from Skyfal.
5. The Bad Press
Most likely due to press tour exhaustion, in recent months Daniel Craig came off like someone who thinks James Bond is a reprehensible person, preferring to shove sharp glass into his neck rather than starring in another Bond movie.  Bond's suitability as a film hero is forever open to scrutiny in these modern times, and the mere notion that the guy who plays the character might kind of hate him surely didn't do anything to sway the anti-Bond contingent, even if Craig did later clarify his statements and position his views in a more positive light.
However, this whole movie has been buried under bad press ever since the Sony hack leaked the script online and revealed email exchanges in which Sony execs fretted over the ballooning budget.  The movie's big twist was spoiled before they started filming, and from the get-go it has been framed in negative terms financially.
—
$73 million is still a lot.  There hadn't been a movie to open that high since Minions ($115m) in July.  This is still the second best opening weekend in Bond franchise history.  However, there are a variety of reasons why Spectre was unlikely to repeat Skyfall's success, and that played out as expected at the domestic box office over the weekend.
Click or tap to see a larger version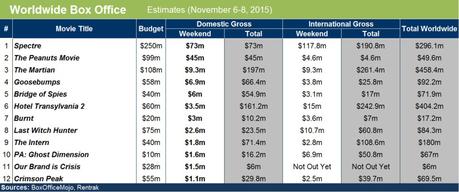 Source:
THR