hey everyone!
so this post is probably a bit late in the january sales catagory but i wanted to share with you an absoulte bargain i picked up from lush!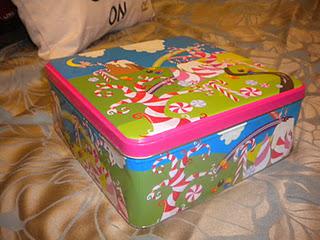 lush is pretty famous for their after christmas sales because its the only sale they do all year round! pretty much all their christmas box sets get cut down to half price, which is why i picked up this little beauty...its called billy bonkers bathtime favourites and oh my god.. its beautiful. i love the box to start with! it reminds me of willy wonka and the chocolate factory and it makes me happy :)i picked this up in the lush covent garden store on like, the 29th december so i was really suprised at the amount of stuff they had left, considering it's a very popular store!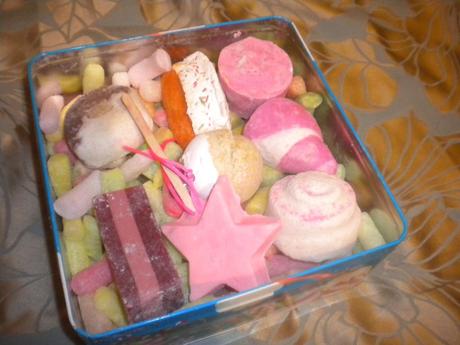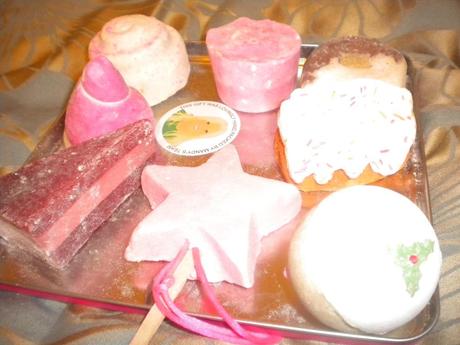 as i suck at describing scents and what not, i'm going to be a complete copy cat and use the lush descriptions!


candy mountain bubble bar -

candy sweet vanilla bubble bar for huge clounds of comforting foam.

gingerbread house bubble bar -

bathe in the bountiful bubbles of this confectionary cottage.

mrs whippy bath ballisic -

superbly softening sophisticated strawberry ice-cream bath ballistic.

li'l ludh pud bath ballistic -

looks like a pudding, smells like a pudding, fizzes like a spicy bath  ballistic

candy cane soap -

lather up with this peppermint and almondy cherry fragrance - just don't eat it!

ma bar bubble bar -

don't taste this scrumptious cocoa bar no matter how tempting it smells!

magic wand re-usable bubble bar -

swish snow fairy's wand again and again for (nearly) never-ending candlyfloss bubbles.

mmm melthing marshmallow moment luxury bath melt -

mmm...melt into a pink, fluffly bed of marshmallow and mega-moisturising cocoa butter.
YUM.as soon as i opened the box i fell in love - ohhhhh the smell was divine.i used the magic wand bubble bar earlier and it smells gorgeous and turns your bath pink! yays! it takes a few swishes to get the bubbles going but it's definitely worth it!
so originally this set was £29.95 and i ended up getting it for £15! total bargain for 8 full sized lush products! i will enjoy using these up very much! there's nothing quite like a lush bath!
i got a bit happy with those thingys they stuff the boxes with hehe..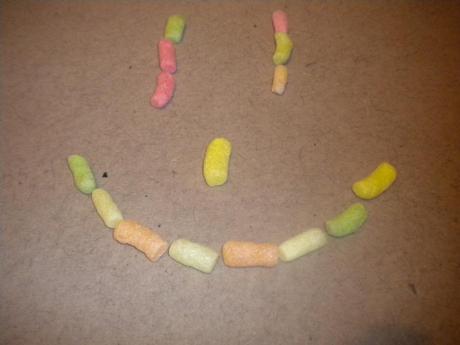 thanks for reading! maddie xx