Who doesn't love a good mystery? Boutique-y Whisky Islay Single Malt 25 Years is such a mystery it's even written on the bottle. The scuttlebutt on the information superhighway is that it's Caol Ila. Which makes sense at this age and this price. However, there are also rumors that it's teaspooned Ardbeg…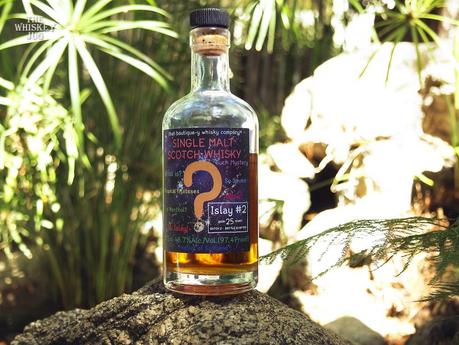 Based on the taste and smell I'm leaning towards it being older Caol Ila. But if I'm wrong it wouldn't be the first time –  identifying Islay whiskies blind is hard. I don't care how big your medallion is. Anyways, let's dig in to the Scotch review and see how this all shakes out.
Boutique-y Whisky Islay Single Malt 25 Years Review: Details and Tasting Notes
In That Boutique-y Whisky Company's Words:
"You've probably noticed that we like to keep a secret every now and then, and the name of this Islay single malt will remain under wraps. Nope, no clues whatsoever… Such mystery. Wow."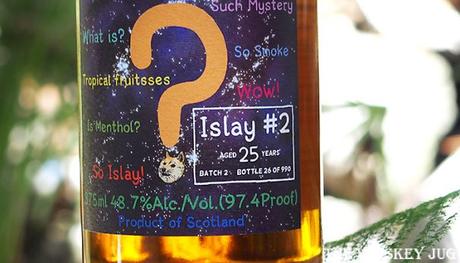 Details (price, mash bill, cask type, ABV, etc.)
Region: Islay, Scotland
Distiller: Unknown (Caol Ila)
Mash Bill: 100% Malted Barley
Cask: ex-Bourbon and ex-Sherry
Age: 25 Years
ABV: 48.7%
Batch: 2
Bottle: 26 / 990
Price: $200*
Tasting Notes
EYE
Used copper
NOSE
Fresh struck matches (clean sulfur), smoke, burned plastic, baked apples, charred meat, lemon custard, cherry hand pies and powdered sugar.
PALATE
Complex smoke, malt, ash, bitter burnt mushrooms, charred meat, iodine, dried dark fruit, vanilla custard, citrus and leather.
FINISH
Long -> Sooty, ashy, smoked and charred meat and grilled fruit.
BALANCE, BODY & FEEL
Good sense of balance, full round body and a heavy oily feel.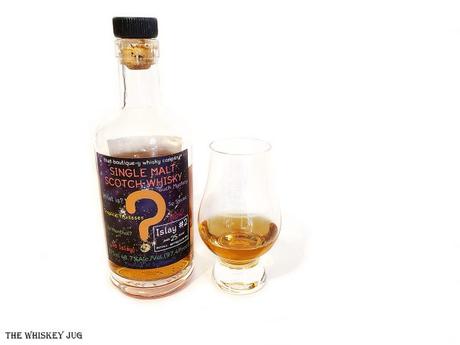 Boutique-y Whisky Islay Single Malt 25 Years Review: Overall and Score
I like it… I really really do. The aroma has this wonderful sweetness that battles the heavy charry smoke and sulfur that just works; Palate is the same charred elegance, sitting like a fire in a ballroom; Finish is long and heavy and brooding, but in a good way – like when that last drunk guest, who won't leave the party, is your best friend of 25 years and so you say "screw it" and stay up to see the sunrise like you did in your 20s.
This Boutique-y Whisky Islay Single Malt 25 Years is lovely in so many odd and ugly ways and it reminds me of so many points in my life. It's odd, but in the best possible ways. It takes me back to the smoke-filled backrooms of the punk rock venues I spent my late teens and early 20s in, even though we only drank PBR back then. Not because it was hipster cool, but because it was $4.50 for a sixer and that's all we could afford. It also went well with our daily sandwich made from discount Wonder Bread, store brand deli meats sliced so thin you could almost see through them and stolen mustard packets.
Somehow this whiskey is me 20 years ago even though it was distilled when I was 13. 13; living in Utah; thought drinking was a sin; was secretly playing Dungeons and Dragons with my friends because my parents said it was the Devil's; hiding my D&D books and Demonic Tutor Magic The Gathering cards like they were porn and hoping my parents didn't find them and throw them away (they did).
Time man, it's a crazy thing and that's about all I have to say about that and this. See ya at the next review.
SCORE: 4.5/5
*Disclosure: This bottle was graciously sent to me by the company for the purposes of this review. The views, opinions, and tasting notes are 100% my own.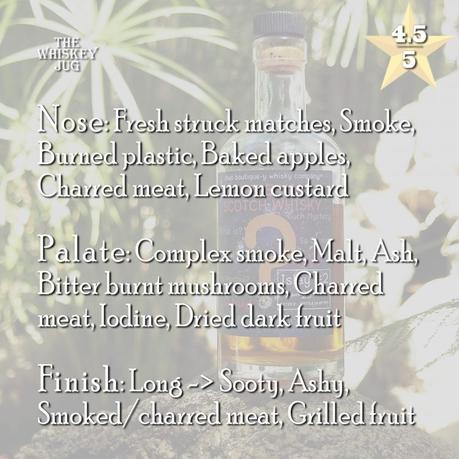 Boutique-y Whisky Islay Single Malt 25 Years Review
$200
Overall
4.4
Nose

(4.5)

Palate

(4.5)

Finish

(4)

BBF

(4.5)
Sending
User Review
0

(

0

votes)
Comments Rating
0

(

0

reviews)

Boutique-y Whisky Islay Single Malt 25 Years Summary
This is some deep dark inky whisky with a soft sweet side that keeps it in check.