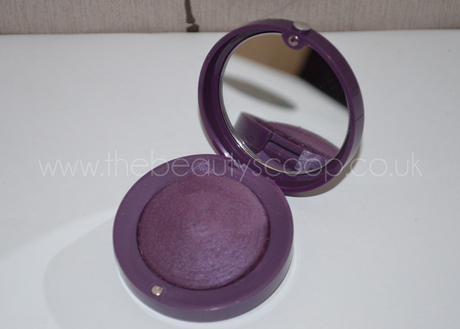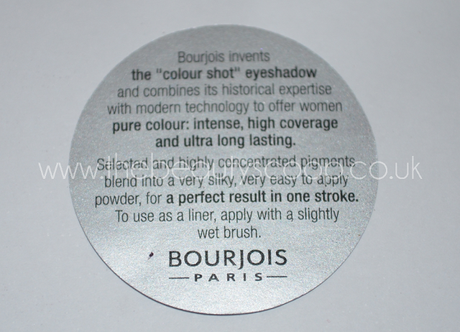 Bourjois' little round pots have got even more intense...literally. The new range are even more pigmented and are said to have 16 hour hold – sounds good, doesn't it?! I have a few shades that I'll be swatching, and first up is shade 04, a beautiful, rich, aubergine-esque purple.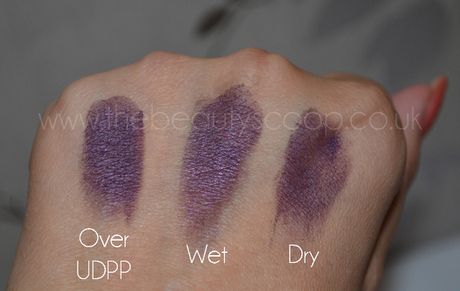 I tried this 3 ways in the swatches, as my experiences with baked formulas always led me to applying them wet to get the best pay off, and whilst this is still the case with this shade, I did find that the payoff when dry was still perfectly acceptable... although the slight sparkle that this shade has didn't really show when dry.
Used wet, the payoff was again, perfectly fine with the sparkle/sheen really standing out but when I tried the shadow over Urban Decay's Primer Potion it really did seem to help the pigmentation even more so, but the sparkle wasn't as intense. I am thinking that applying wet (well, damp) over UDPP may be the answer here as that would give the best finish both pigmentation and sparkle wise!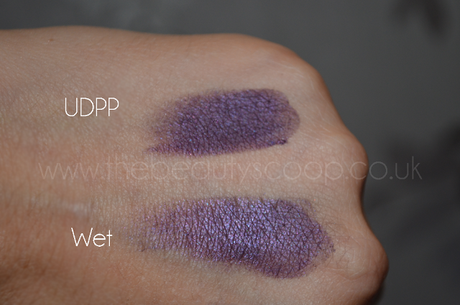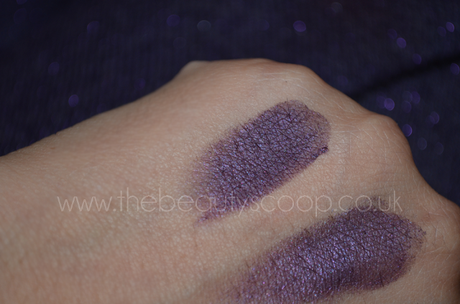 Have you tried any of the range, what did you think?