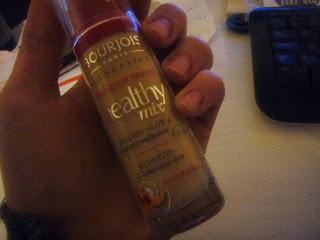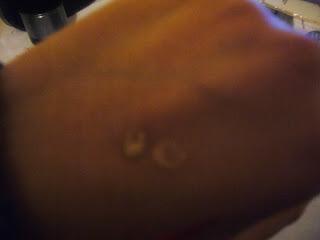 Yesterday, I made a cheeky purchase from Boots. In all intention of buying a new foundation. I settled for Bourjois because they're the only brand which has the perfect shade for me (frosty the snowman). This is the first product I have tried from Bourjois. I know I am so behind but I don't tend to by essentials very often.
The shade I picked up was light vanilla. The foundation has a dewy finish which I find really strange as I like a matte finish. I guess I have to get used to it as I need to move out of my comfort zone.
The application is super easy and one pump is enough to cover a full face. The texture isn't super think which makes it easier to work with. 
The scent of the foundation is pleasant as it smells fruity (like the bottle says) unlike other foundations I have tried which smell awful like rubber.
Overall, I think the coverage is pretty good as it has lasted a whole school day without touch ups which I find hard to find in cheaper brands. I would say the coverage is medium - full.
For £9.99 I love it!