Neil told me how the wedding day unfolded: Louisa got ready in a little pub in Arkholme called the Bay Horse, the wedding ceremony was at Lancaster Town Hall and the reception at Arkholme Village Hall. The shots of Louisa & Dan in between the ceremony and the reception were taken on a bridge in Lancaster. The day had a really nice village fete feel to it and was extremely relaxed with lots of fun elements: a BBQ, bouncy castle, hula-hoops and an inflatable thing which guests could roll down a hill in!
And that was this wedding blogger Sold! Inflatable fun on my wedding blog? Yes please!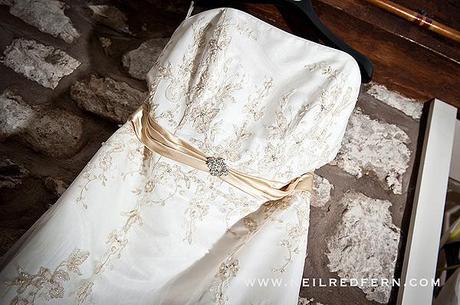 I wore an Alfred Angelo strapless dress, style 1614 with long lace train, bought from
www.dreamweddingdress.co.uk
secondhand but in perfect condition! I then changed into a
Vivien of Holloway
rockabilly style dress for the evening – much better for dancing and bouncing on the bouncy castle!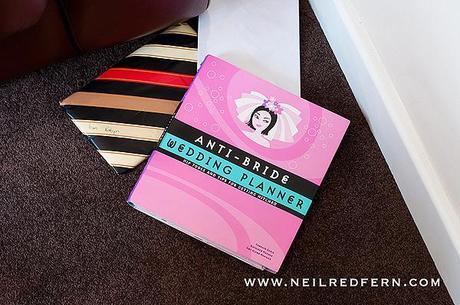 I love an anti-bride! If you don't have this book it's available on Amazon: Anti-bride Wedding Planner
I wore white strapless cork wedges (£3 from eBay) under my long formal dress – no one can see them so it was comfortable for running around and photos. My chief bridesmaid made necklaces for myself and the bridesmaids as their gifts and I wore a simple fingertip veil (also from eBay, £7!). My bouquet was a hand tied informal style with red chillies in.
For the evening, I wore a belt from New Look and a multi layer petticoat from eBay plus navy retro style platform shoes (also from New Look). The dress was amazing –I did forward flips on the bouncy castle and was able to really rock it out on the dance floor!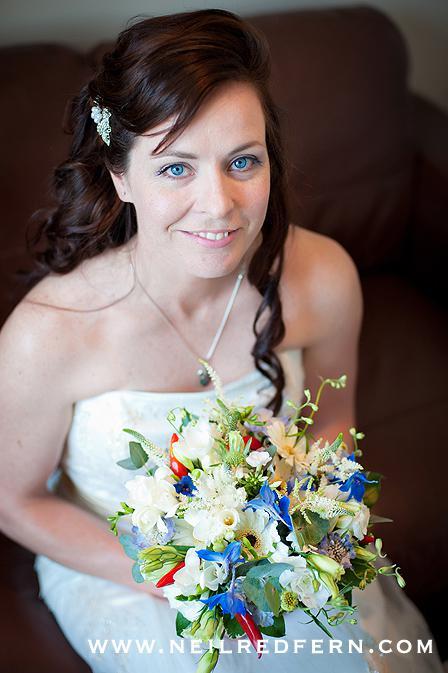 I bought dresses for the bridesmaids in a variety of places (mostly eBay!) after consulting with them to find out what style and colour suited them the best – with a 40s style crossed with Girls Aloud as my style inspiration! The colour theme was Paua shell colours (blue, green, purple) which is a Kiwi iconic material. As the dresses were all different, I had identical wrist corsages (with green chillis in) and cream Gerbera hair clips made so that they would all tie in together for the day – there are important girls to me so needed to be obvious to everyone that this was so!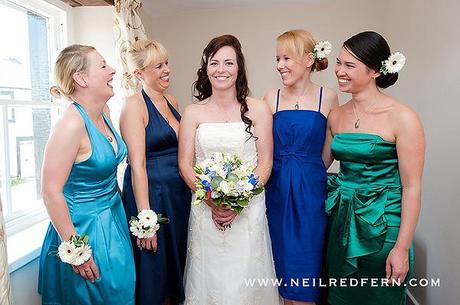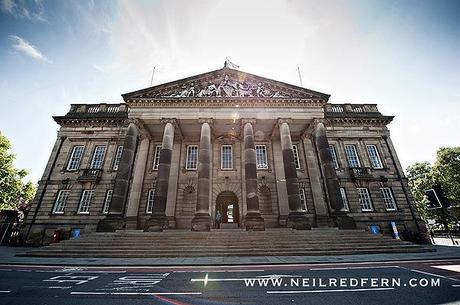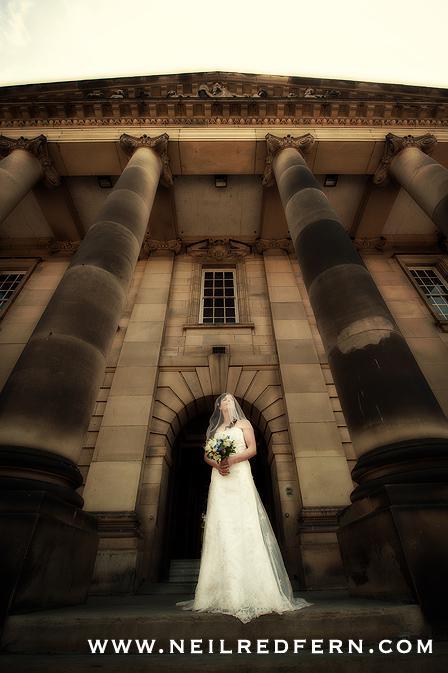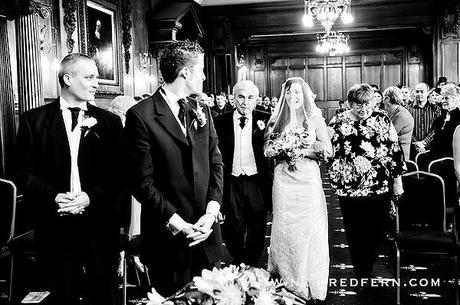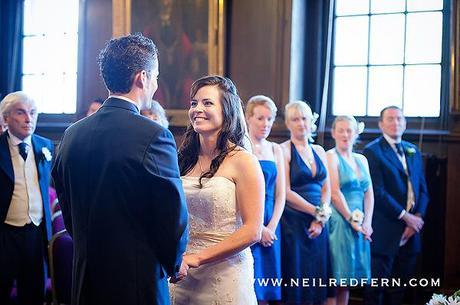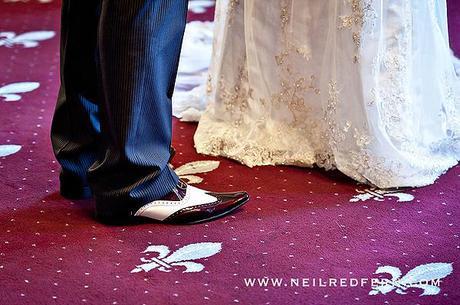 Dan wore a navy Prince Edward style suit hired from Debenhams – by far the most reasonable place to hire from and we were able to hire for all the groomsmen and fathers due to the price. The buttonholes all had chillis in (red for Dan, green for everyone else) as Dan is passionate about them! Also, Dan wore winklepicker type shoes purchased from eBay.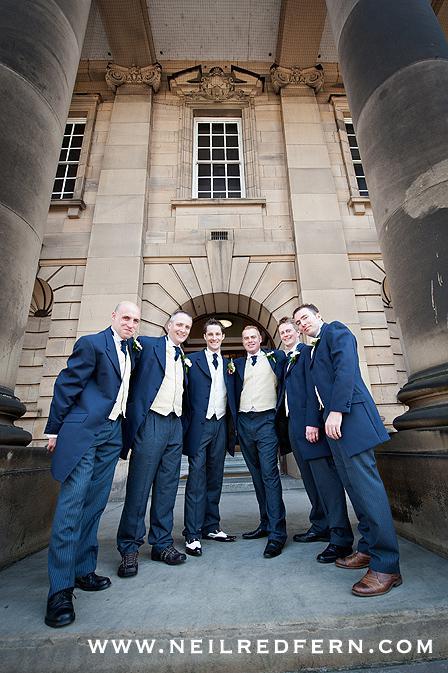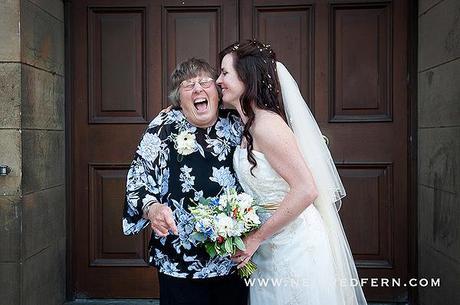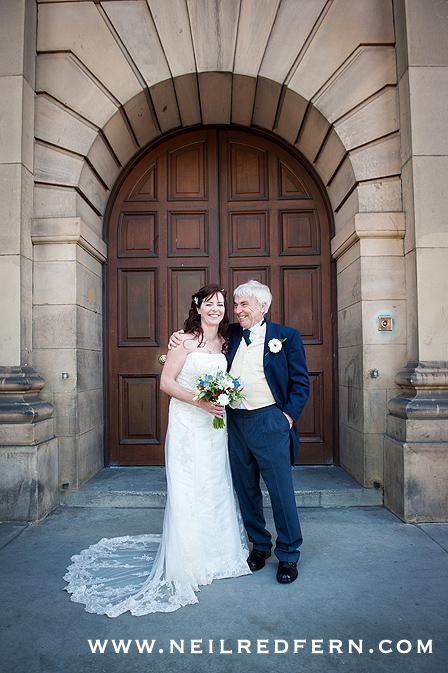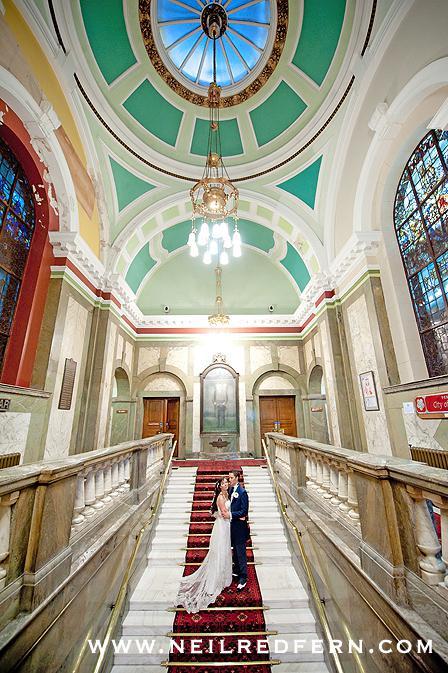 Our most memorable wedding day moments
Seeing each other at the end of the aisle and struggling to say the vows clearly because I was smiling too much!
Getting driven to the venue by my mum and dad in a VW campervan with all my girls.
Our first dance – we practised, we were rubbish, but it didn't matter!
Bouncing on the castle as a married couple, then the family joined in!
Having a kick ass chief bridesmaid in the form of Ras, who took hold of the day and removed any stress from us!
Seeing everyone using the homemade photo booth which Dan and his father had made from scratch – silly props are a must..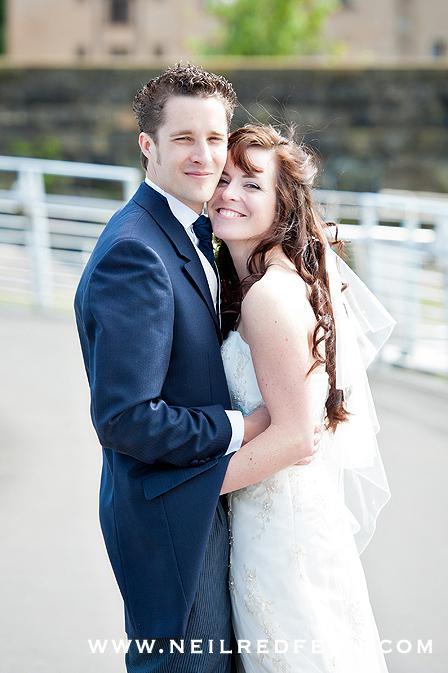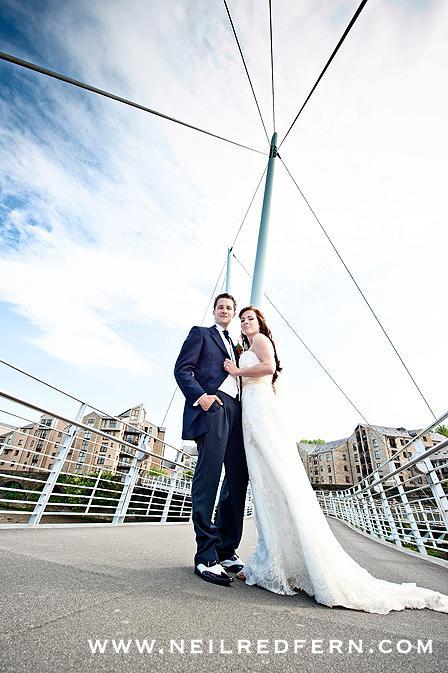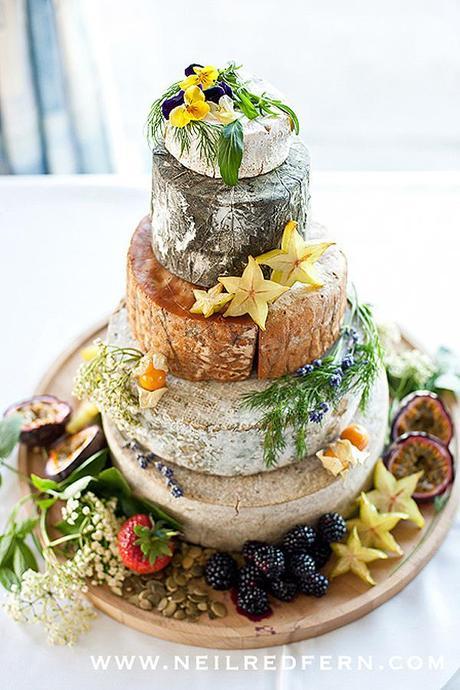 The NZ style Bbq went down very well and added to the relaxed style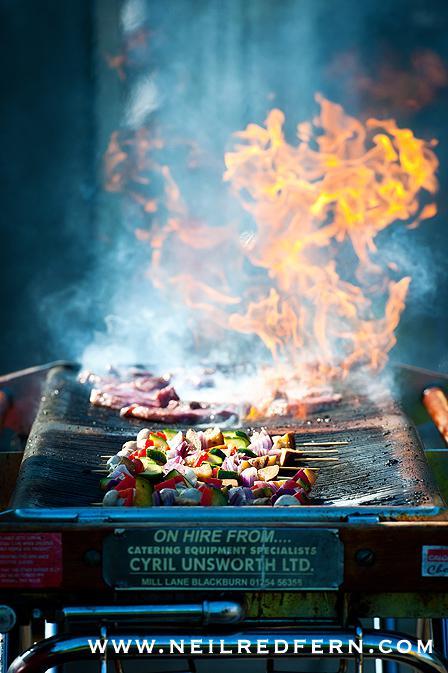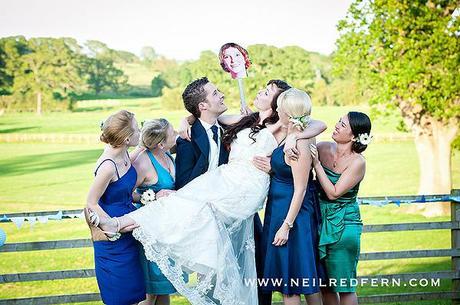 One of Louisa's bridesmaids couldn't make it over from New Zealand for the wedding, so Louisa had a cut-out of her face on a stick so she could still be included in the photographs!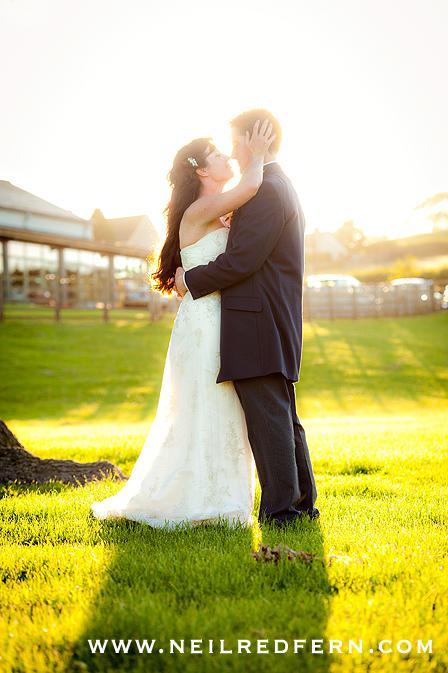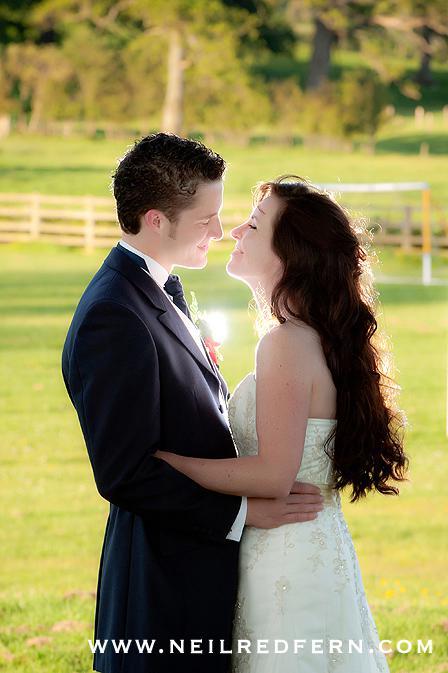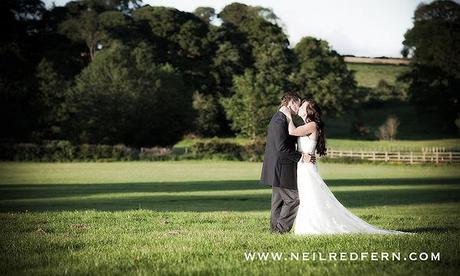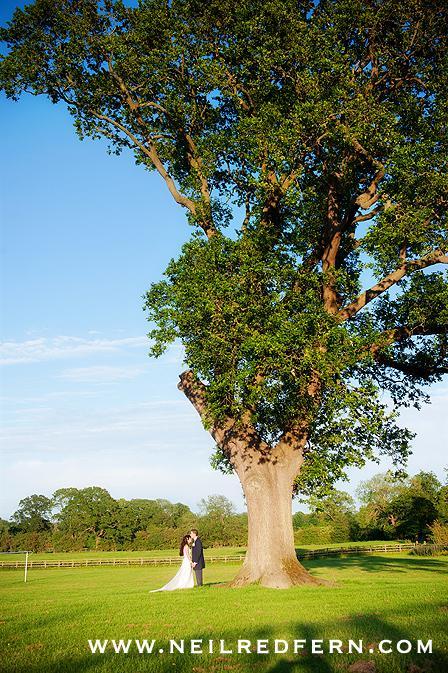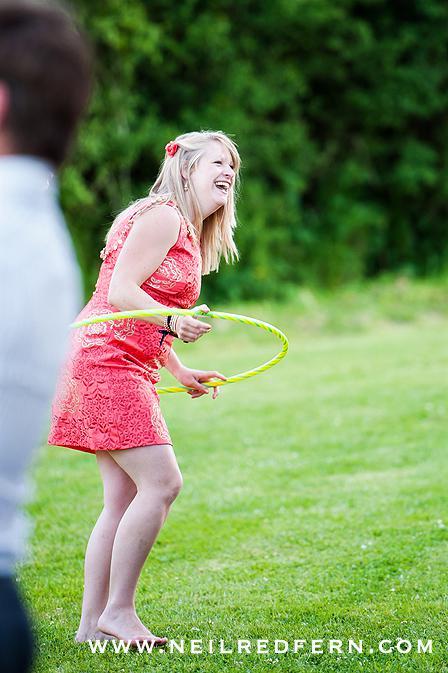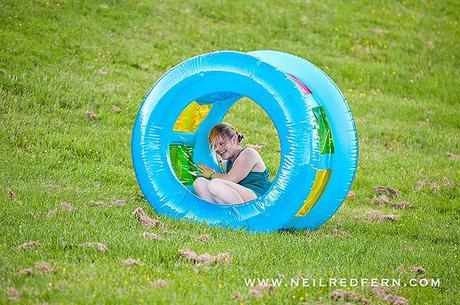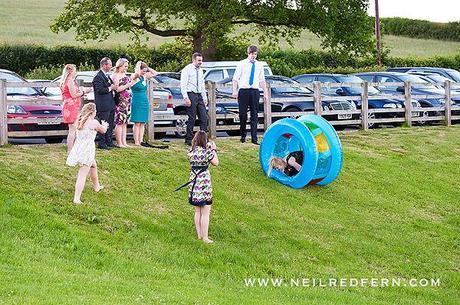 The bouncy castle and inflatable roll tubes were loved by children and adults alike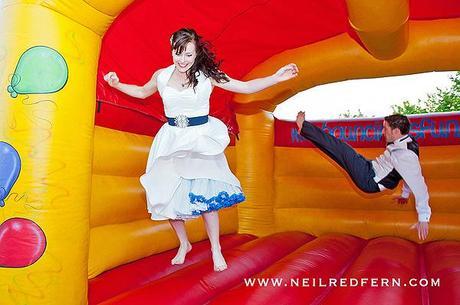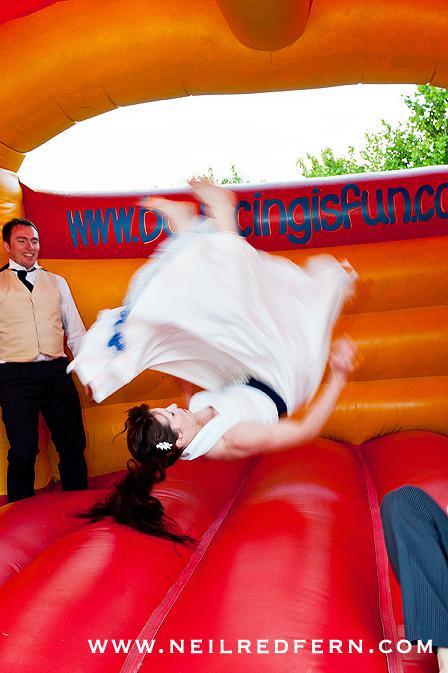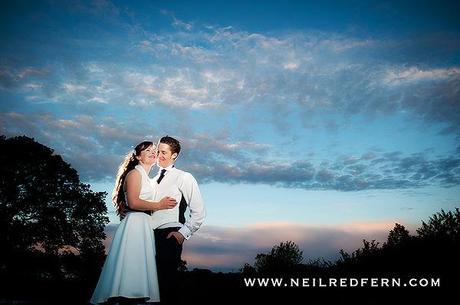 I had a team of wonderful friends and family who helped me put up decorations bought from eBay, including organza lengths of material, chinese style different coloured paper lanterns and metres of bunting made by my mother in law and bridesmaid!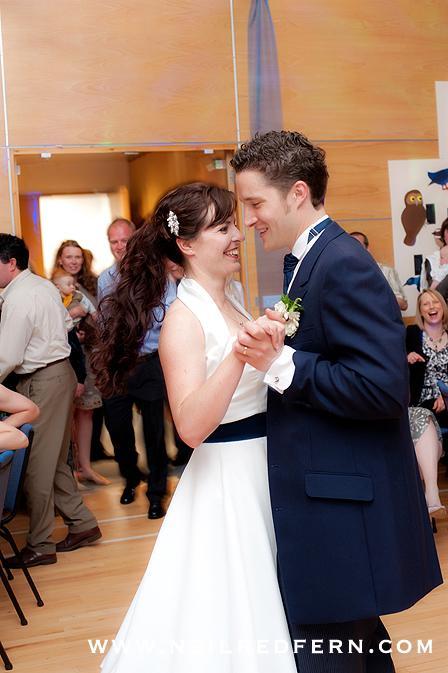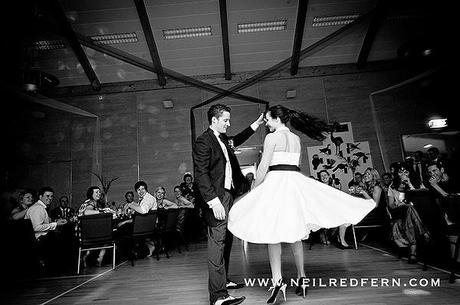 Your advice for English Wedding blog readers?
Make it your own – just choose any bits of traditionality that suit you!
Don't overlook village halls as venues – if you spend some time decorating them then they look awesome and you don't have to pay corkage!


Recommended wedding suppliers:
eBay! (Louisa bought shoes, bridesmaid dresses, Dan's shoes, her veil, organza fabrics and paper lanterns from eBay – just to recap because she did so well!)
Also, shop around for what you need.. Newfields catering were very good. And Neil Redfern did an amazing job on the photography front – he's very skilled at making people look good!"
Find out more about blog sponsor Neil on his English Wedding Showcase Page, or visit his official wedding photography blog which  you'll find at www.neilredfern.com/blog

Thank you!
Louisa, Dan – congratulations and much love from me – your wedding looks and sounds amazing and I take my hat off to your creativity! My very best wishes for a long and happy future together guys.
Neil – thank you for the submission. You've definitely raised a smile or two today.
Stick around for tomorrow – see the magic of those decorations purchased on eBay transform Arkholme village hall into a gorgeous wedding venue on my latest wedding inspiration board!