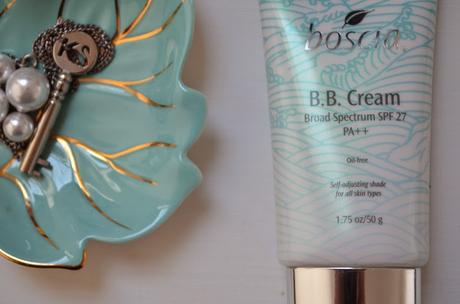 Say hello to my current base of choice for everyday - the Boscia BB Cream SPF 27 PA++. 
Think of it as an oil free, thick tinted moisturizer with SPF benefits. The ingredient list contains Titanium Dioxide like any good old sunscreen. If you're fanatical about your skincare, this means double cleansing yo. 
The skincare brand Boscia originated from Japan and is all about being 100% preservative free. This means a shorter shelf life for their products. Typically, I expect foundation / tinted moisturizer / BB cream to last a good three to four months (if used everyday) so it will be interesting to see any changes beyond its use by date. The website states that their products are good for two months after leaving the factory. Nice to know but if it doesn't smell funky, I'm ignoring this completely. 
Oh whoops, just checked the box. Use by date May 2015. Thankfully, it comes in a hygienic squeezy tube so I might be able to share this with a girlfriend who is also a fan of BB creams instead of foundation. 
The texture can be described as airy or slightly bubbly and not at all fluid. It still applies smoothly and is easy to blend into the skin just using fingers. I love this for being fragrance free and leaving a natural looking finish. The product comes out this color and adjusts to your own skin.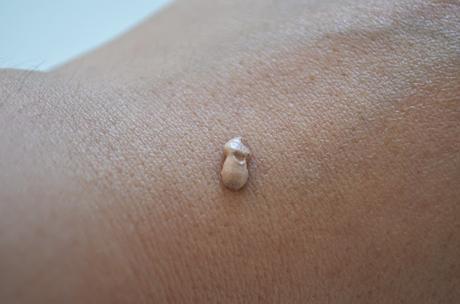 Please ignore my zit in the pictures below. Overall, I'm satisfied with the results as it leaves an illuminating finish and does a decent job of covering redness. 
There's a chance this product may not work on dark skin.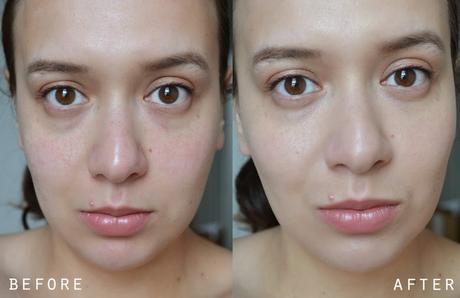 Worn here with leftover eye makeup from the day which is Clinique Chubby Stick for Eyes in Ample Amber, for my lips - Clinique Chubby Stick Intense in Curviest Caramel. 
Have you tried any products from Boscia? What's your favorite BB cream / CC cream or tinted moisturiser right now?

JavaScript is currently disabled in this browser. Reactivate it to view this content.