If Born Ruffians have slipped under your radar, it's probably high time you pull them back out. First, though, they had to pull themselves out. Huddled (perhaps unfairly) among the countless groups of the mid-aughts indie rock boom, there was always something different about the subtle stylings of the young Canadian quartet; through lean, familiar melodies and plenty of angst-fueled, Black Francis inspired yawps, Born Ruffians felt like a welcoming, honest escape from the like-minded pack.
It's easy to overlook quieter tracks like "Knife" (a stunning re-working of the beloved Grizzly Bear tune) or even heart-breaking, fun foot-stompers like "Baddnkadonkey," the latter taken from 2008 debut Red, Yellow & Blue. Similar grin-inducers like "Barnacle Goose" and "I Need A Life" were responsible for many a drunken sing-a-long in their heyday. But even throughout their best, brightest moments, there was never anything flashy about Born Ruffians, who are just four twenty-something singing about life, lust, and the pursuit of happiness (whatever that means). Perhaps that's why they've managed to not only survive, but thrive during the awkward transition period from 2010's slumpy Say It to third LP Birthmarks. Now, not only are Born Ruffians back to basics, they're back, period.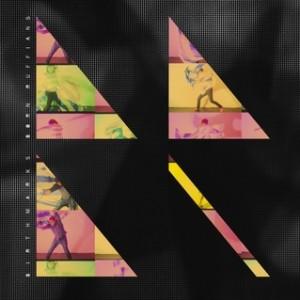 World, feel free to heave a collective sigh of relief; Luke Lalonde returns to thoroughly charming form on Birthmarks, sheepishly titled for his and his girlfriend's matching body blemishes. As a singer, Lalonde has always appeared as an unlikely hero, but Birthmarks proves that he's moved well beyond that yelping pup of the past. The album opens in true poetic fashion with "Needle," speaking to loneliness but cloaked with a jaunty pop covering. For a hot second, you could think the deep, almost unrecognizable vocals of "6-5000" might be someone like Jakob Dylan, until "Ocean's Deep" returns with plenty of bouncy, boyish pizzazz to spare.
While Birthmarks continues the Ruffs' penchant for the sort of slice-of-life, "This is 25" storytelling they've come to be known for, there's also ample romance to be had. On "Permanent Hesitation," Lalonde is a cheeky lothario with a wandering eye. "Is it cheating if I call you sweetheart? Is it cheating if you call me your man?" he asks from above a jerking, bubbling disco-punk beat. Bassist Mitch DeRosier displays some of his very best work on Birthmarks, where instrumentals are finally allowed to flourish and shine in their own right. An urging synth provides backbone for tracks like "Golden Promises," while the clappy, catchy, reverb-heavy "Rage Flows" verges on a head-banger; or, rather, the closest Born Ruffians will ever get to one.
Birthmarks is what happened when the band was holed away in a rural cabin somewhere in their native Ontario. This organic, homegrown approach– rather than the scheduled studio sessions that created Say It– helped craft a cohesive collection and an impressive return to form. Of course, it's not all peachy keen on Birthmarks– I'd skip some of the latter tracks like the aptly titled "So Slow." Overall, though, Birthmarks represents a band re-emerging from the muck and mire, ducking and weaving their way through ruminative nostalgia and mature melody in style.

3.5 / 5 bars