Hello
Hoping you are all doing good! I am getting by every day little by little.
I finally completed a mani for a weekly challenge theme. This week was crackle. I HATE crackle so I think I have used it a total of three times in my life of my polish addiction. lol
I got a couple new plates from Born Pretty plates QA91 and QA86. I was completely surprised to see they have made some images bigger and able to better fit my nails. I usually need to double stamp but the stripes fit perfectly. I also ordered some ball barring balls for my MDU stamping polishes. They are amazing but my older polishes are getting really thick. I hesitate to put thinner as I don't want to loose its opacity. I am sure it would not ruin it but still maybe I will be adding some when I get the balls in IDK. 
I stamped using MDU pastel pink, pastel blue, Konad black and a white (don't know name) the base was 2012 Cheimoya crackle polish in pink and purple.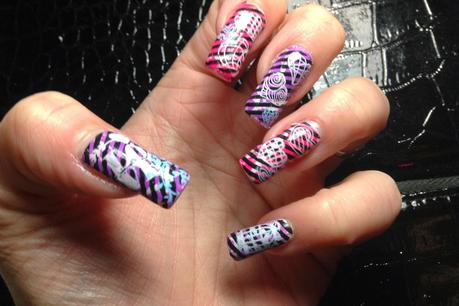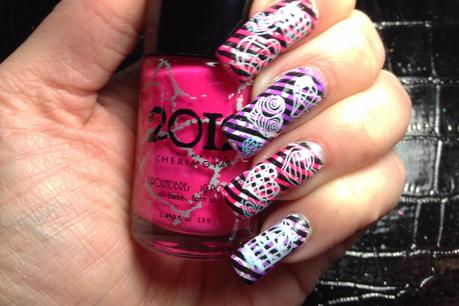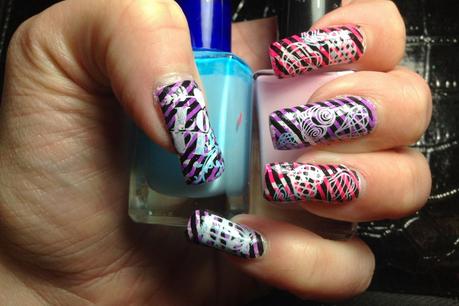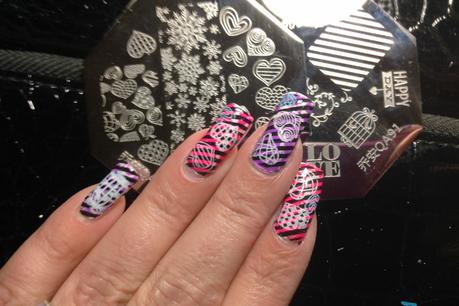 Thank you for dropping by! 
Take Care of You!
Nicky