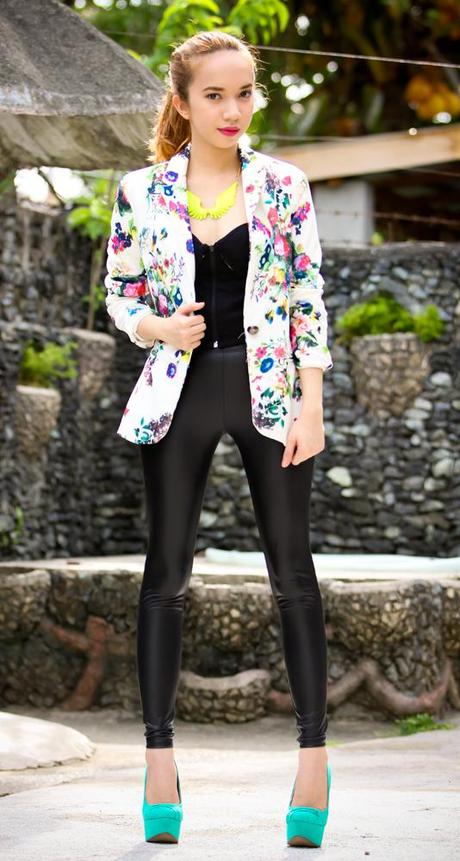 Borderline Delusional
Black corset top, COPPER. Matte leggings, Forever 21. Floral blazer, PROPS. Neon necklace, Vaintage. Sea-green pumps, Fancy Feet.
Look of the Day — Going with greens and blues under a black canvass. Floral is actually not that bad, yes?!

Yes, I'm quite obsessed with this new floral blazer from PROPS which reminded me so much of Zara. I have no idea if summer or spring is over in other parts of the world because when you're in a tropical country such as the one I'm in, it is definitely possible to be sunny all-year round. But do take note about the casual rain-showers and thunderstorms that would last for a week or so.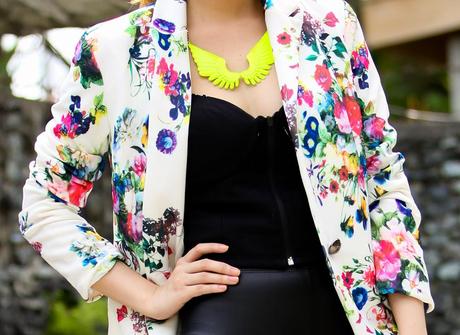 Now about this neon necklace, I have to put them on because I want to. And maybe because I wore the corset inside out. I had to wear something just so you won't notice it. Teehee!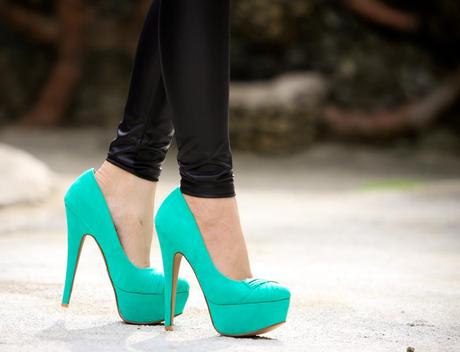 Playing with textures and prints can be fun. Thank you so much to Fancy Feet for sending me this pair for FREE! Yay! 
Hope you like today's look!
Stay wicked!