So our friends over at Boots and hearts have put the line up together for Friday, Saturday and Sunday night. Which night are you most excited for this year?
And stay tuned we will have some tickets to giveaway in JUNE!!!
Corey Kelly / @CoreyKelly76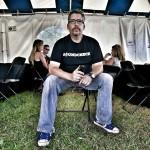 Born and raised in small ltown Ontario, Love me some Whisky & Country Music. Blogger, Photographer and Country Music Junkie.